Unleashing Web3 Potential: Insights from Sui's Head of Developer Relations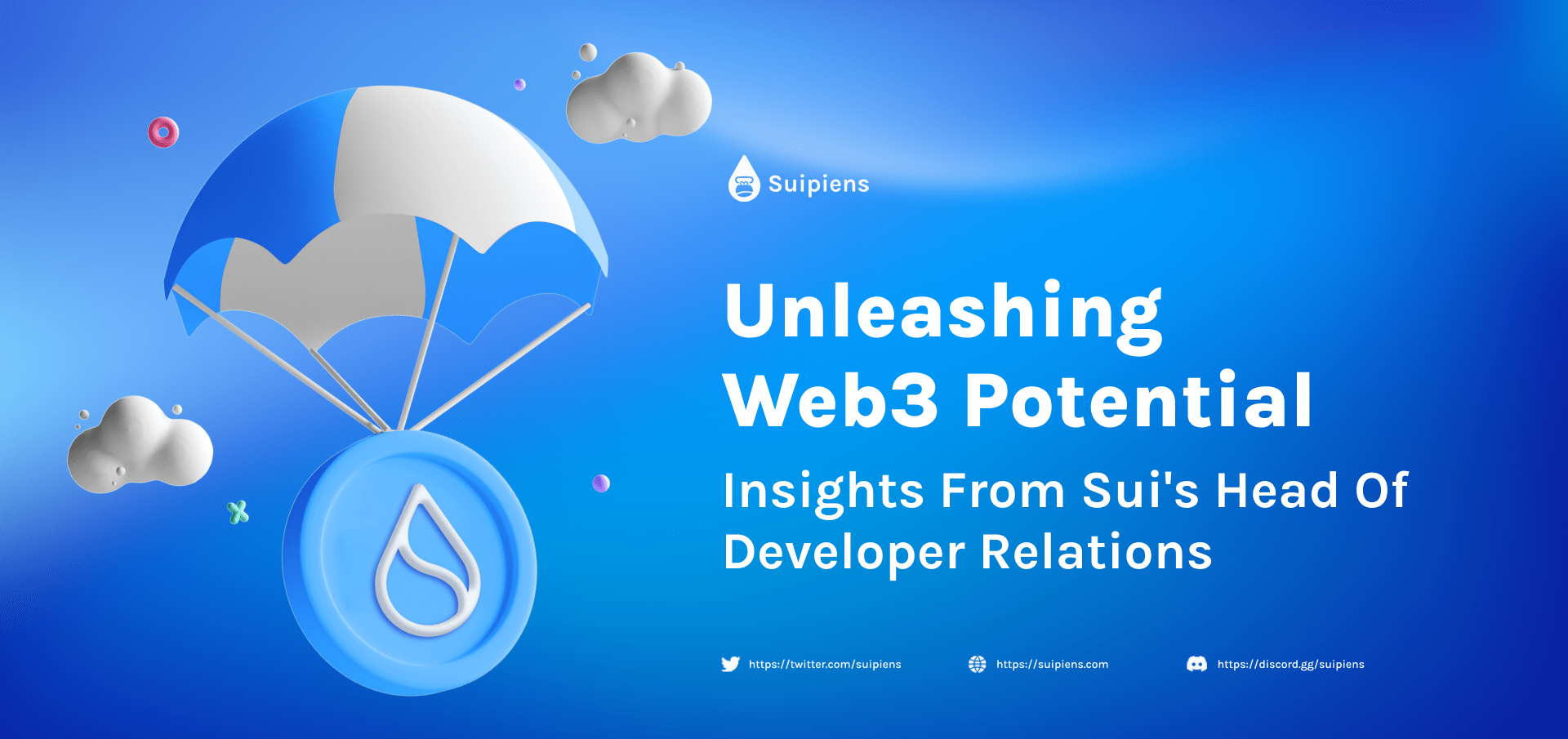 Discover insights from Brian Hennessey-Hsieh, Head of Developer Relations at Sui Foundation, on open source, decentralization, and developer success in web3.
In the world of web3 and blockchain technology, the journey of developers is constantly evolving. To gain deeper insights into this transformative landscape, Brian Hennessey-Hsieh, the Head of Developer Relations at Sui Foundation has shared his insights with the Sui community. With a rich background in open source and a passion for decentralization, Brian sheds light on the principles that drive Sui's mission to support builders and empower them to succeed in the decentralized future.
About Open Source...
Brian's journey into the blockchain industry was deeply influenced by his extensive experience in the world of open source. Having dedicated over 20 years to open source projects, Brian witnessed the power of collaboration and the ability of people to work together, driven by a shared vision, without monetary incentives. This experience fueled his belief that open collaboration and transparency are fundamental to the success of software development.
About Decentralization...
At the Sui Foundation, decentralization lies at the heart of their mission. Brian emphasizes the need to operationalize the principles of open collaboration, governance, and open source to effectively establish decentralized systems. Engaging with developers and empowering the community is a key aspect of their work. By fostering inclusivity, fairness, and transparency, the Sui Foundation ensures that developers can contribute meaningfully and participate in the growth and governance of the network.
About Developer Success in Web3...
Brian stresses the importance of presenting web3 technology as a scalable solution to developers' problems. Instead of solely focusing on the attraction to web3, he encourages developers to evaluate the technology based on its ability to solve their specific challenges. To transition into building on Sui, developers should acquire fundamental knowledge of distributed systems, cryptography, and programming languages. Engaging with the Sui community, studying the open-source codebase, and experimenting with the technology are essential steps for success.
His closing thoughts...
As the web3 landscape continues to evolve, Brian envisions a future where developers harness the creative potential of decentralized technologies. The Sui Foundation is committed to providing educational resources, improving documentation, and developing tools that accelerate learning and productivity for Sui builders. By fostering a strong feedback loop and community engagement, they aim to iterate and evolve the technology in collaboration with the developer community. Exciting developments are on the horizon, as developers explore innovative uses of Sui's features and work towards solutions that enable fair and verifiable reward systems, further advancing the principles of decentralization.
In conclusion, Brian Hennessey-Hsieh's journey exemplifies the power of open source, decentralization, and developer success in the web3 ecosystem. The path toward a decentralized future becomes clearer with the Sui Foundation's commitment to collaboration, transparency, and community engagement. As developers continue to push the boundaries and explore the possibilities of web3 technologies, a new era of innovation and inclusivity emerges, promising to reshape the way we interact with the digital world.
Be sure to check out Suipiens' website and social media channels to stay up-to-date on all things about Sui Blockchain!