Sui's $1 Million Gift Empowers Blockchain Education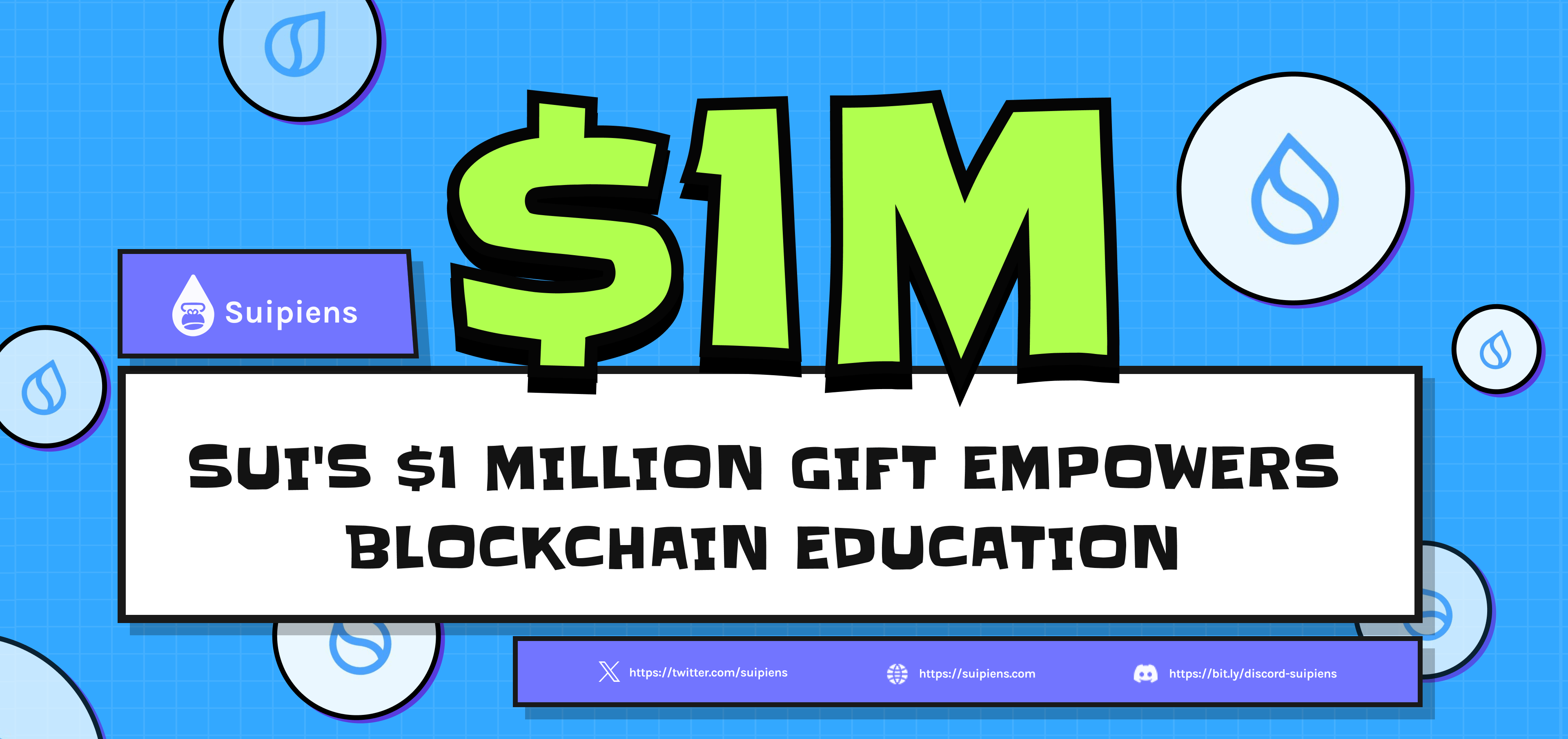 The $1 million donation from Sui Foundation is set to empower upcoming generations to harness the potential of decentralized computing.
In a transformative move, the pioneering Layer-1 blockchain Sui has made a significant $1 million contribution to London Business School's (LBS) Wheeler Institute for Business and Development. This generous gift is poised to play a pivotal role in equipping the next wave of developers and business leaders with the necessary tools to unlock the full potential of decentralized computing.
The substantial endowment from the Sui Foundation will facilitate an array of critical initiatives, including advanced research, comprehensive outreach programs, and a meticulously crafted educational curriculum centered on the convergence of business and blockchain development. Moreover, it will serve as a guiding force for the School and the Wheeler Institute in their endeavor to expand research, teaching, and public engagement activities in the domain of technology and development, emphasizing fintech, automation, payment systems, and blockchain technology.
Greg Siourounis, the Managing Director of the Sui Foundation, is at the forefront of steering the foundation's efforts toward fostering the growth of the Sui Network and its community. Drawing from his vast expertise as an Assistant Professor in Economic Theory and Policy at the Department of Regional and Economic Studies at Panteion University in Athens, Greece, Dr. Siurounis, a London Business School PhD graduate, underscores the significance of integrating future leaders with cutting-edge technological solutions.
"As the next generation of business and technology leaders prepares to address ever-increasing challenges around the world, it is imperative that we connect them with the forefront of technology solutions," Dr. Siurounis emphasized. "Sui is pleased to endow London Business School to give more young leaders access to the tools required for them to implement lasting positive change on a global scale."
Emphasizing the importance of Sui Foundation's contribution, François Ortalo-Magné, the Dean of LBS, emphasized, "The significance of contributions like the one made by the Sui Foundation at London Business School cannot be overstated. The research activities facilitated by their generous gift are poised to create a ripple effect, empowering generations of future leaders to confront global challenges in innovative and unprecedented ways."
This remarkable donation aligns seamlessly with the one-year milestone of London Business School's groundbreaking Forever Forward fundraising campaign, underlining the institution's unwavering commitment to pioneering advancements in education and research.
Be sure to check out Suipiens' website and social media channels to stay up-to-date on all things about Sui Blockchain!