Sui Foundation Announces New Managing Director to Drive Blockchain Expansion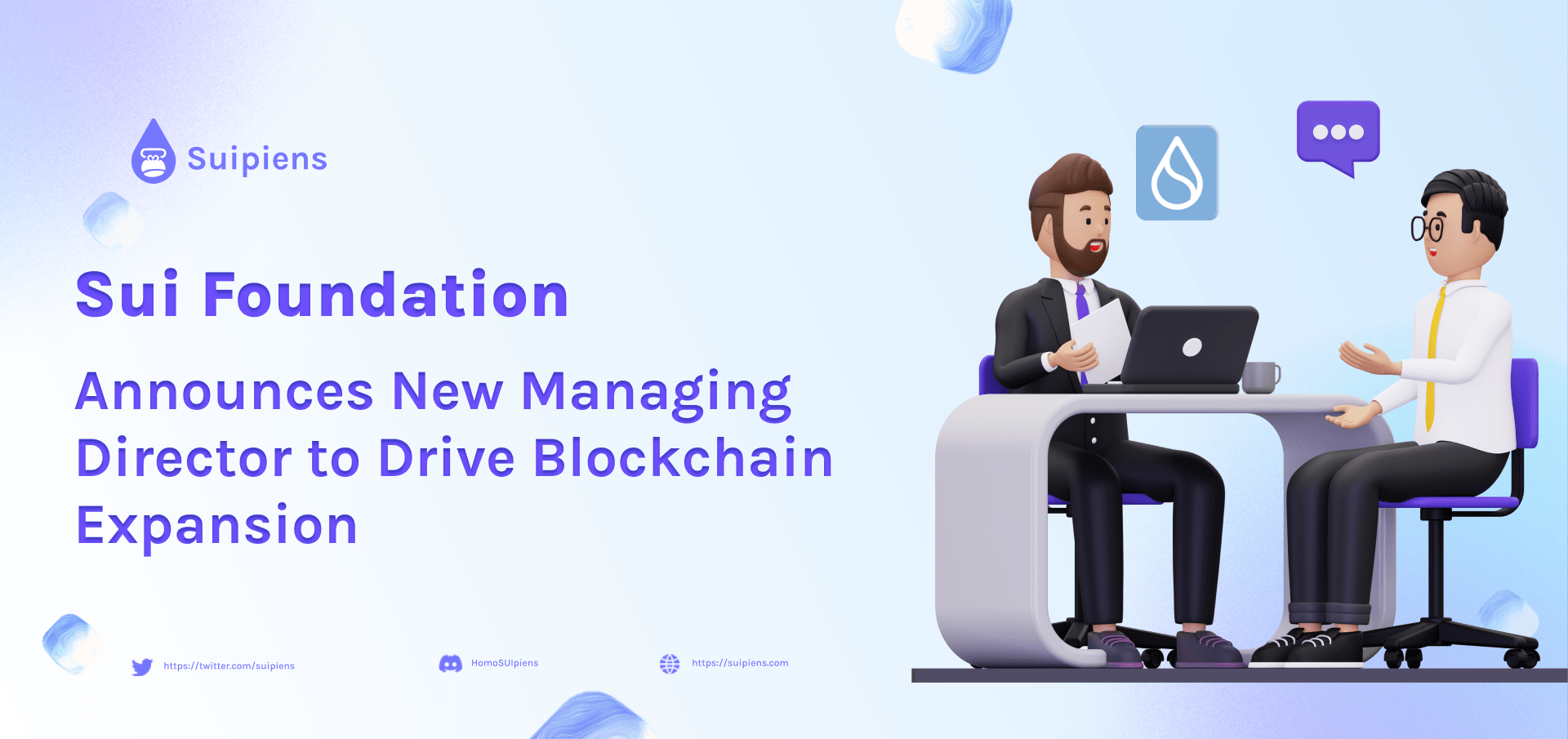 Exciting news from Sui Foundation! Learn more about their newly appointed Managing Director and the plans for their blockchain expansion.
The Sui Foundation has recently announced the appointment of a new managing director, Greg Siourounis, to promote the growth and development of the layer 1 blockchain Sui. Siourounis, a former Barclays Capital executive and economics professor at Panteion University of Social and Political Sciences in Athens, Greece, will lead the efforts to expand the user base and promote the development of decentralized applications.
The appointment of Siourounis is part of Sui's efforts to boost activity across the network, following a protracted market downturn and regulatory crackdowns. The foundation aims to foster an inclusive community that will bring various types of people into the fold, including entrepreneurs, startups, corporates, and governments.
"Our aim as a foundation is to increase awareness about the blockchain, not only with the developers community … but also with the rest of the world," Siourounis said.
To achieve this goal, the Sui Foundation will continue to fund grants to the network's builders and support initiatives to educate the community on the technology underpinning its network. The foundation currently funds developer grant program ranging between $10,000 and $100,000 in addition to distributing its native SUI token as supplements to those awards.
Siourounis also emphasized the importance of promoting research into blockchain technologies, as knowledge of the technology remains limited. He believes that this move will foster more compassion and collaboration within and beyond the decentralized finance world, especially as regulators continue to crack down on the digital asset industry.
"The main issue we have is that there's not enough knowledge about blockchain technology and what it can bring to our community and the world, and how this can help actually change the everyday life of everyone out there," Siourounis said.
Sui, which was launched early last year, is a high throughput, low latency, and inexpensive platform to execute smart contracts and power applications. The blockchain is in the process of launching an initial coin offering for its native token SUI.
In conclusion, the appointment of Siourounis as the new managing director of Sui Foundation is a step towards promoting the growth and development of the Sui blockchain. The foundation's continued funding of grants and support for research into blockchain technologies will create a more inclusive community and increase awareness of the benefits of blockchain technology.
Be sure to check out Suipiens website and social media channels to stay up-to-date on all things about Sui Blockchain!