Sui Token Unlock Approaches as DeFi TVL Surges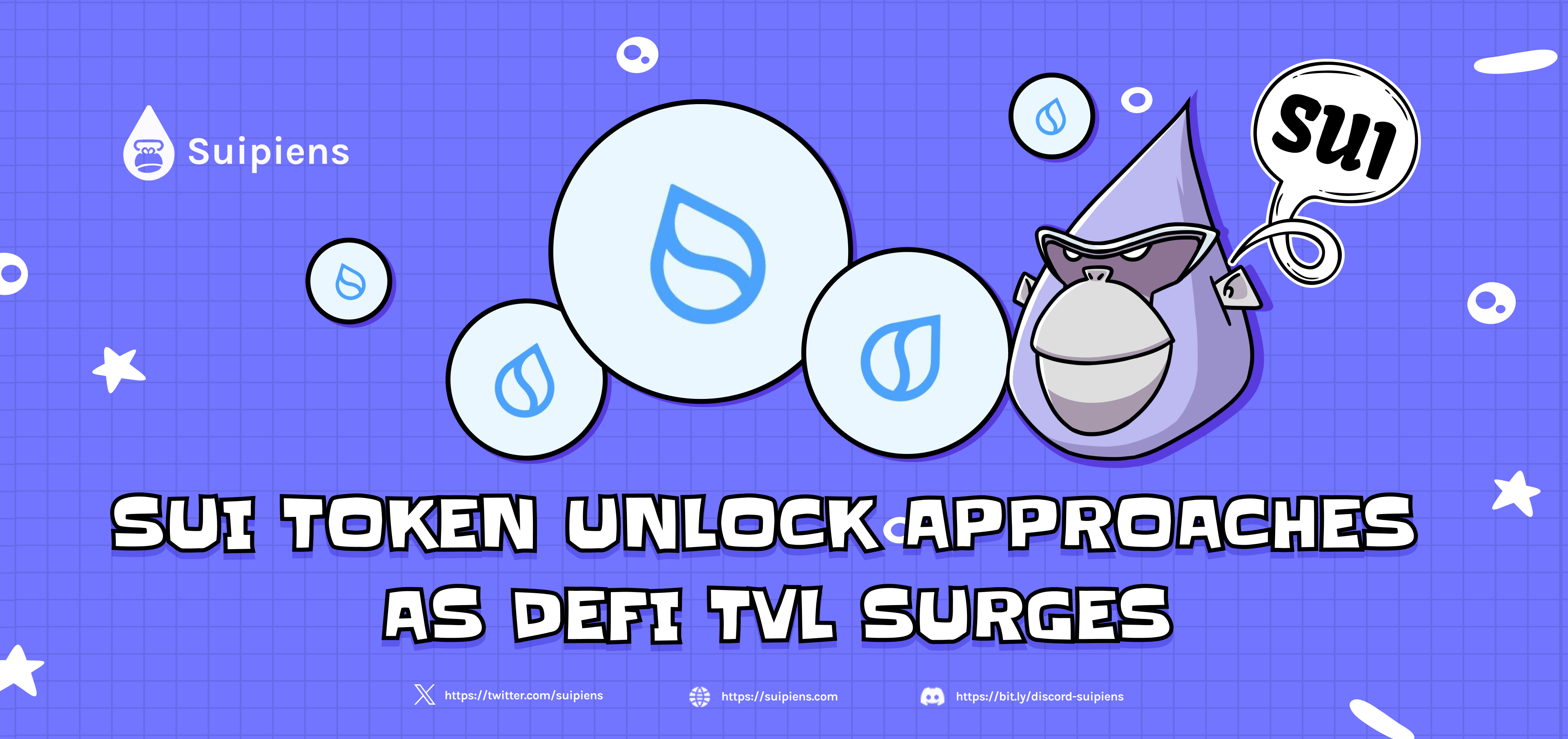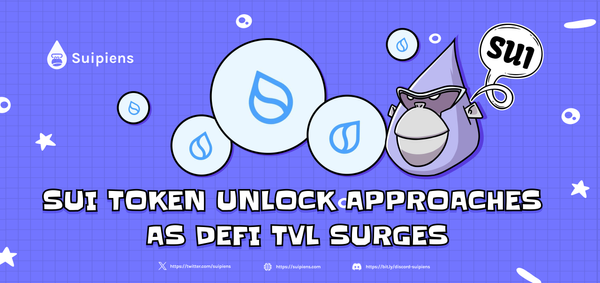 The imminent unlocking of 1 million SUI tokens is coming, worth over $465,000, when Sui's DeFi projects see remarkable growth in TVL during challenging times.
In the dynamic world of blockchain and cryptocurrencies, one project that has recently captured our attention is Sui Blockchain. This Ethereum alternative burst onto the scene a few months ago with a lot of buzz and excitement. However, it has faced an uphill battle in gaining traction and retaining its token holders. Now, on the horizon, we are poised for a significant development: the imminent unlocking of a massive 34,62 million SUI tokens (accounting for 4.02% of its circulating supply), valued at over $17,33M.

Unlocking tokens is a pivotal event in the life of a blockchain project, as it introduces a substantial number of tokens into circulation. This phenomenon is analogous to a company issuing more shares to raise capital. In Sui's case, the unlocking of tokens has become a recurrent theme, and it's a cause for concern. Over the past 5 months, Sui has already unlocked a staggering 830.39 million tokens. What's more alarming is that since its launch in 2022, only 8.3% of all $SUI tokens have been unlocked.
Currently, a whopping 9.17 billion $SUI tokens remain locked, and, as per the vesting schedule, these will gradually be unlocked by 2030. For more details, you can check the aggregate circulating supply emissions schedule at this link. This looming dilution could have a significant impact on existing Sui token holders over the coming years. As we delve deeper into the intricacies of unlocking, it's crucial to understand that it adds to the circulating supply, potentially affecting the token's value. To counterbalance this, many blockchain projects employ a burning mechanism, locking away a portion of tokens in an inaccessible vault.
While Sui Blockchain faces the challenge of managing its token supply, it has also struggled to gain the attention of developers, even after its parent company raised a staggering $300 million in 2022. This was further exacerbated by a major marketing deal signed between Sui and Red Bull Oracle Racing. In the DeFi landscape, data from DefiLlama reveals that Sui currently hosts only 18 DeFi projects, with a combined value of just over $49 million.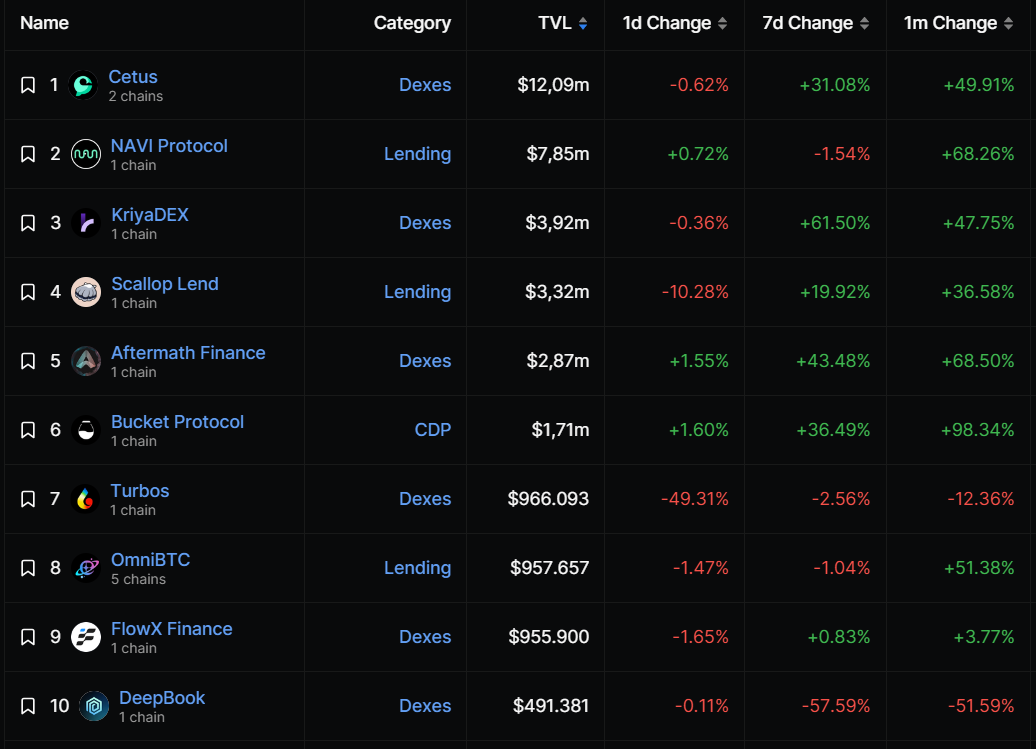 Among these DeFi projects, Navi Protocol takes the lead, along with Cetus, OmniBTC, KriyaDEX, and Scallop Lend. The good news is that these projects have witnessed significant growth in Total Value Locked (TVL) over the past few weeks. Notably, the NAVI Protocol's TVL has surged by a remarkable 267% in the last 30 days. This upswing hints at the potential that Sui Blockchain holds, but challenges remain.
One of Sui's most significant hurdles is establishing itself in a fiercely competitive industry. It competes with Layer 1 networks like Hedera Hashgraph, Ethereum, and Tron, as well as other Layer 2 networks such as Arbitrum, Optimism, Base, and Polygon. These formidable competitors, combined with the recurrent unlocking of SUI tokens, have taken a toll on the token's price, causing it to plummet by over 70% from its peak.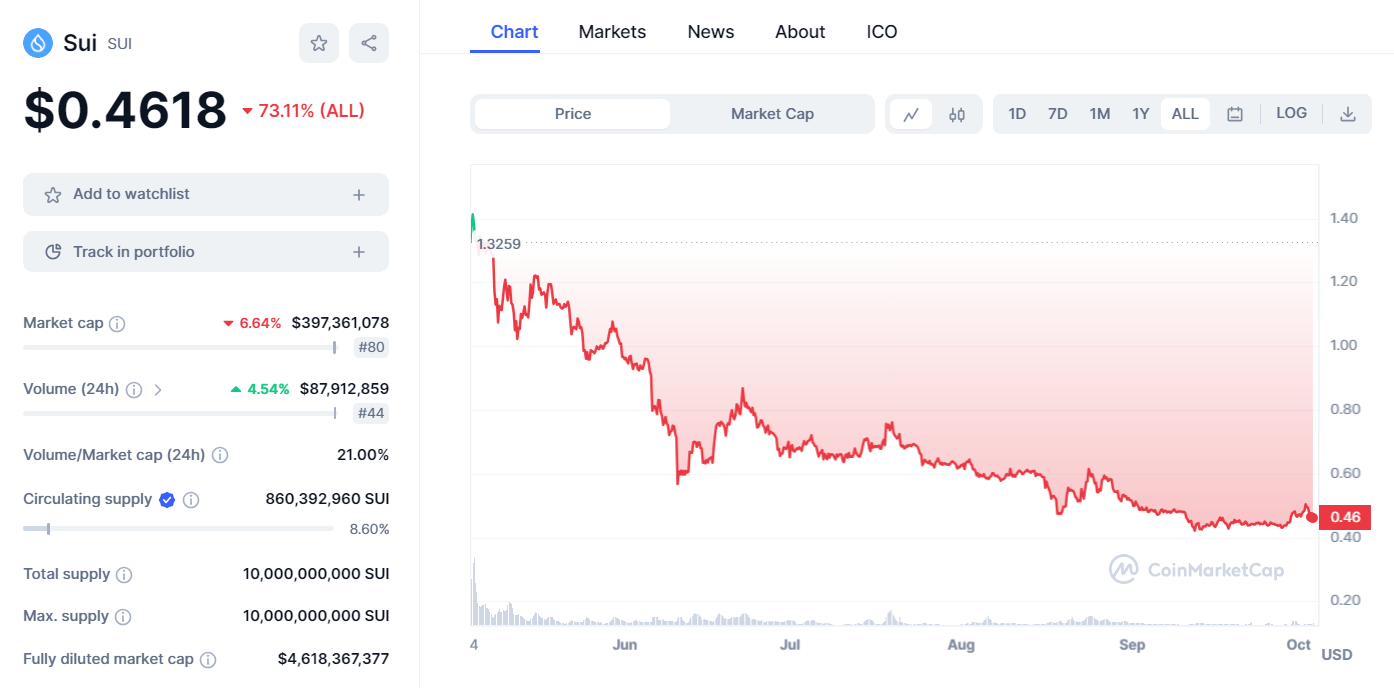 In conclusion, the unlocking of Sui Blockchain tokens is a pivotal moment for the project. As the supply of SUI tokens continues to expand, it's essential for the project's team to address concerns regarding dilution and explore mechanisms to maintain token value. The recent surge in TVL for key DeFi projects within the Sui ecosystem is promising and underscores the potential for growth. However, Sui Blockchain must navigate a highly competitive landscape and differentiate itself to thrive in the long run. As blockchain and crypto enthusiasts, we'll be closely monitoring Sui's journey and eagerly awaiting further developments in this dynamic space.
Be sure to check out Suipiens' website and social media channels to stay up-to-date on all things about Sui Blockchain!