Top 10 DeFi Protocols On Sui Blockchain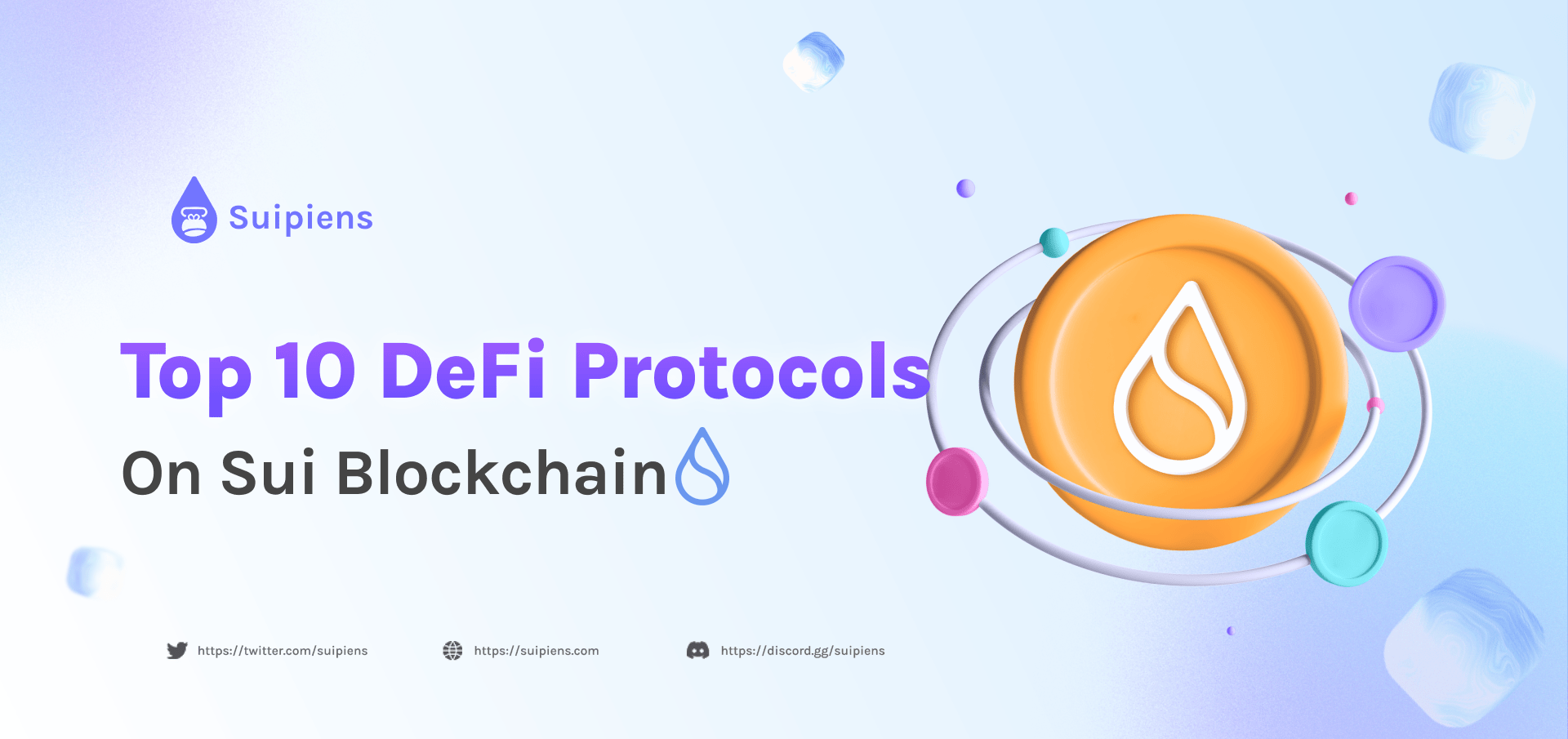 Unlock the potential of DeFi on Sui Blockchain. Explore our Top 10 DeFi protocols on Sui Blockchain and take control of your finances.
DeFi has been one of the most significant applications of blockchain technology, and the Sui blockchain has emerged as a hub for DeFi protocols. In this article, we will explore the top 10 DeFi protocols built on the Sui blockchain, which are driving innovation and transforming the DeFi landscape. From decentralized exchanges to lending protocols and more, these protocols are changing the way we think about finance and creating new opportunities for users and developers alike.
1.Araya Finance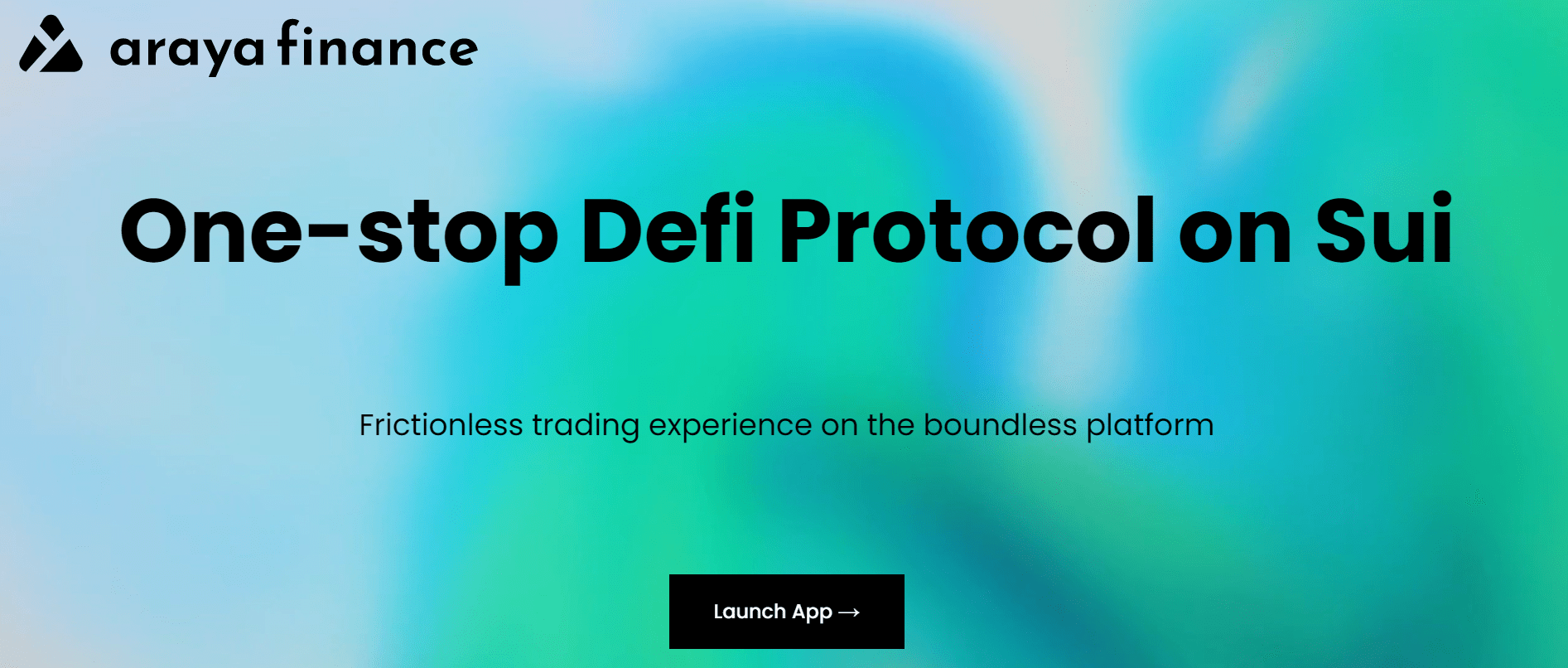 Araya Finance is a Defi Protocol that is native to the SUI ecosystem, offering a one-stop Defi experience for its users. The protocol is designed to provide SUI users with an unparalleled experience when it comes to decentralized finance. With Araya's smart contracts, users can initiate token-independent liquidity pools and leverage Araya's proprietary formula to enjoy fast, low-slippage, and low-fee transactions when dealing with SUI ecosystem tokens. Additionally, users can take advantage of opening an Araya Credit account to enjoy the leverage services from native Defi primitive.
Araya Id services allow users to monitor the status of their property in real-time and to quickly access market opportunities while enjoying the unique benefits of Araya Finance. This feature provides DID infrastructure to facilitate Web3 ecology and complete the point-to-point mapping of users in both the Web3 world and the peripheral world.
For developers within the SUI ecosystem, Araya Finance offers a one-stop token offering solution. It covers everything from the offering format to the implementation of the solution, making it easier for developers to launch and manage their projects.
Araya Finance official links: Twitter | Website | Discord
2.ABEL Finance
ABEL Finance is a pioneering cross-chain lending platform that operates on the Aptos Network and SUI Network. It is a decentralized finance (DeFi) protocol that supports diversified, secured assets such as Coin, AMM LP Coin, and NFT. The platform is designed to enable multi-chain asset liquidity and to make it easy for users to lend and borrow across different chains.
The platform is fully decentralized and has community autonomy, giving users complete control over their assets. ABEL Finance also offers official treasury insurance to ensure the security of users' funds. The platform has implemented CompoundV2 and was built using the MOVE language.
One of the unique features of ABEL Finance is its support for AMM LP Coin lending. LP Coin holders can lend other Coins by pledging their LP, rather than destroying it in order to obtain liquidity. This allows LP Coin holders to maintain their exposure to the underlying assets while earning interest income.
In addition, ABEL Finance provides mining opportunities for coin holders, and holders of a single currency can earn interest income and liquidity by providing Supply Coin for airdrop rewards. Any excess liquidity is regularly invested in Compound and other capital pools to generate secondary income.
ABEL Finance official links: Twitter | Website | Discord
3.Turbos Finance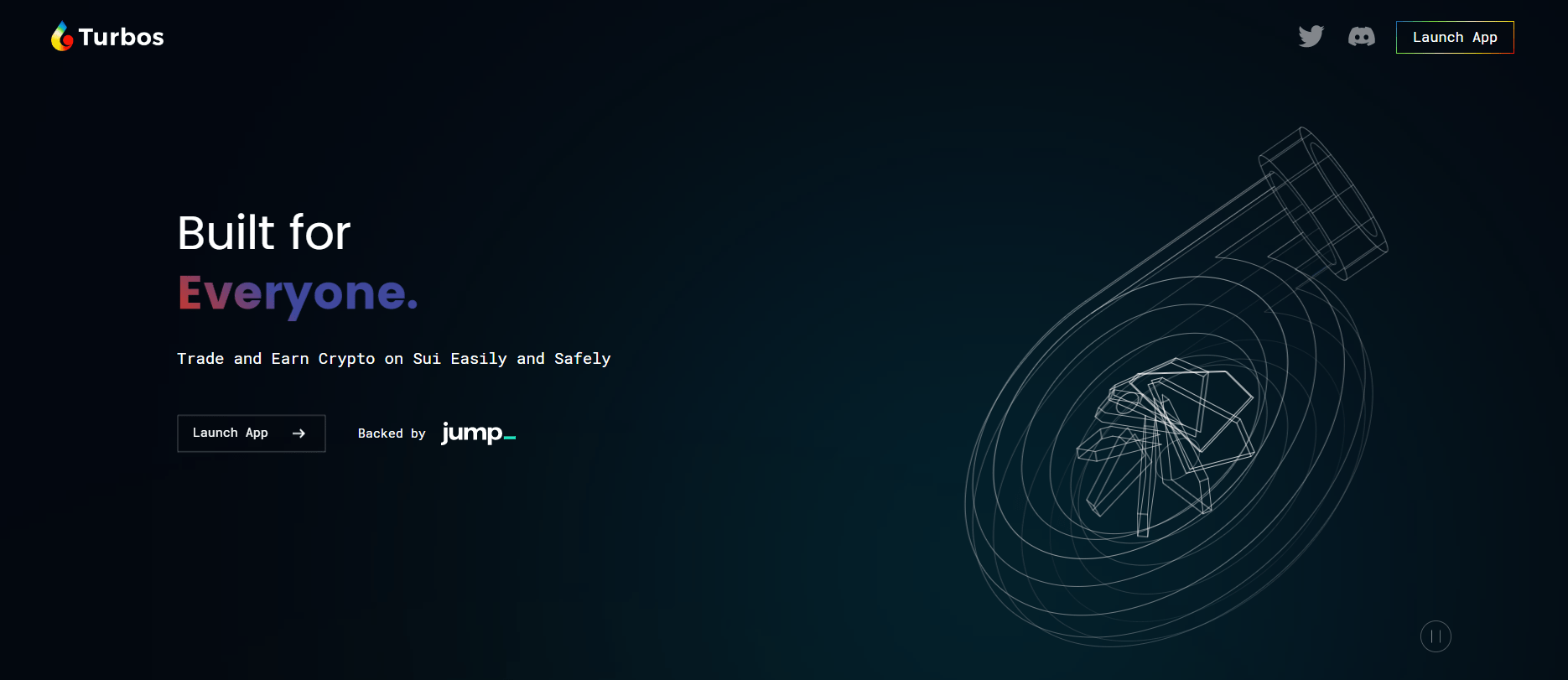 Turbos Finance is an innovative DeFi protocol that is revolutionizing the way users trade assets on the Sui Blockchain. As the first decentralized perpetual contract and zero-slippage exchange on Sui, Turbos provides a secure and efficient trading platform with low fees, helping to improve asset liquidity in the Sui ecosystem.
Turbos Finance offers zero-slippage perpetual contract transactions and spot trading services, which are supported by a unified multi-asset liquidity pool TLP. This enables users to trade with faster efficiency, lower fees, and lower liquidation risks, making it an ideal choice for both new and experienced traders.
One of the unique features of Turbos Finance is that it is a community-driven project, where 90% of the platform's income is allocated to token holders and TLP liquidity providers. This ensures that the platform's interests are aligned with its users, and they get maximum value for their contributions.
Turbos Finance official links: Twitter | Website | Discord
4.Aftermath Finance
Aftermath Finance is a leading decentralized exchange (DEX) on the Sui Blockchain, offering a range of DeFi-enabled features to appeal to both retail and institutional traders. The project's focus is on building a suite of natively interoperable products across three key pillars: Indices, Lending, and Derivatives. Aftermath Pools use a Constant Mean curve type, allowing for the creation of higher-order products and pool sizes of up to seven coins with arbitrary weights.
Stake your SUI coins with Aftermath Finance to earn reliable yields on your assets and secure the SUI network. Additionally, the Capy Farm allows users to stake capys to earn SUI coins, breed baby capys, and add them to their collections. Finally, the Faucet enables users to mint Devnet and Testnet coins, which can be used to interact with all of Aftermath Finance's products.
Aftermath Finance official links: Twitter | Website | Discord
5.Allspark Finance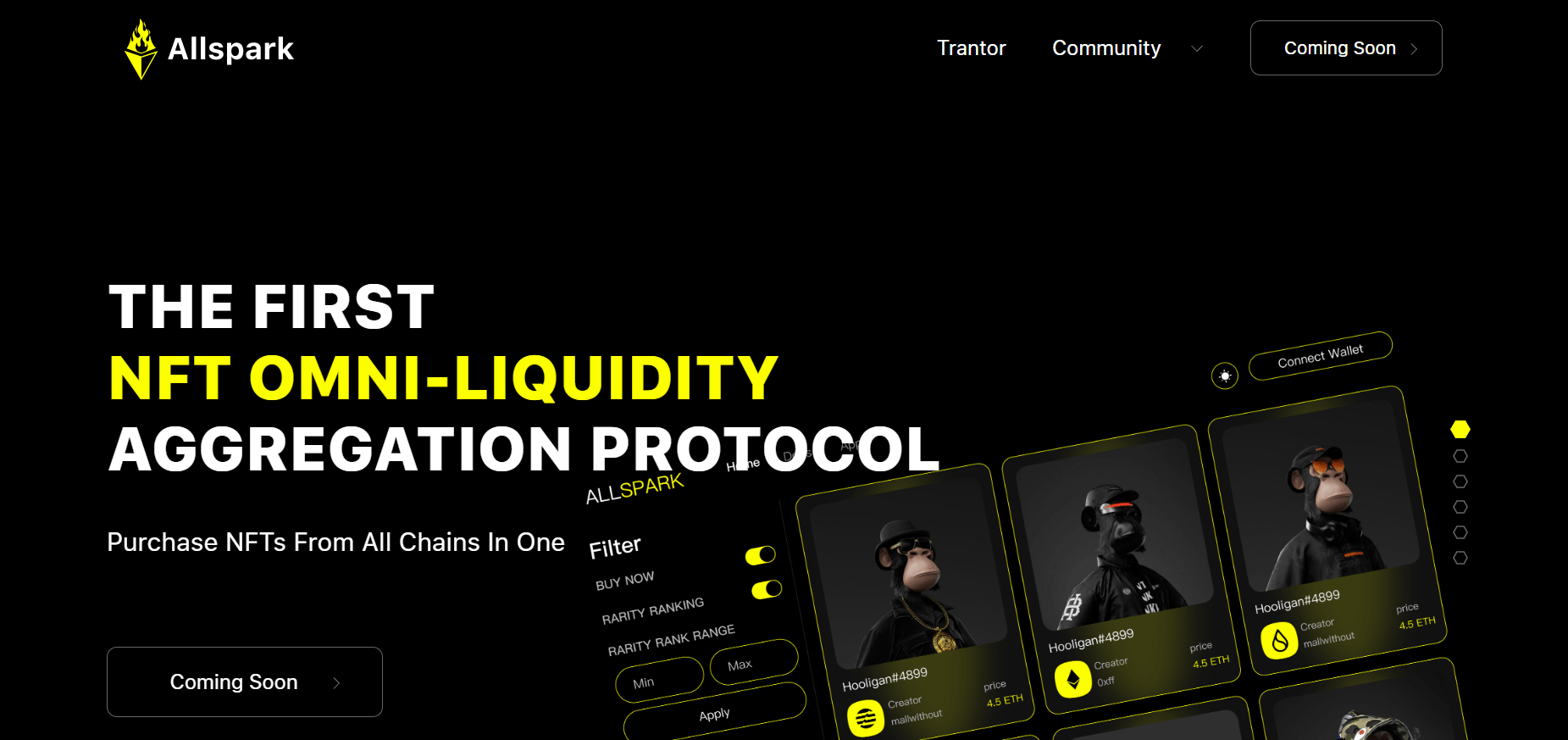 Allspark Finance is the first NFT omnichain-liquidity aggregation protocol from all chains. This innovative platform enables traders to purchase NFTs from all chains in one place without the need for new wallets and gas tokens. Allspark has integration plugins, APIs, and SDK to support multi-chain collections and cross-chain data aggregation tools.
The omni liquidity aggregation protocol for NFTs allows users to discover and capture trading opportunities across all chains in one front-end, without the hassle of switching between different chains. Allspark simplifies the trading process by removing complex procedures and allowing users to focus on trading. With Allspark, trading becomes more accessible and convenient, making it an excellent choice for both experienced traders and beginners.
Allspark Finance official links: Twitter | Website | Discord
6.Wisp Swap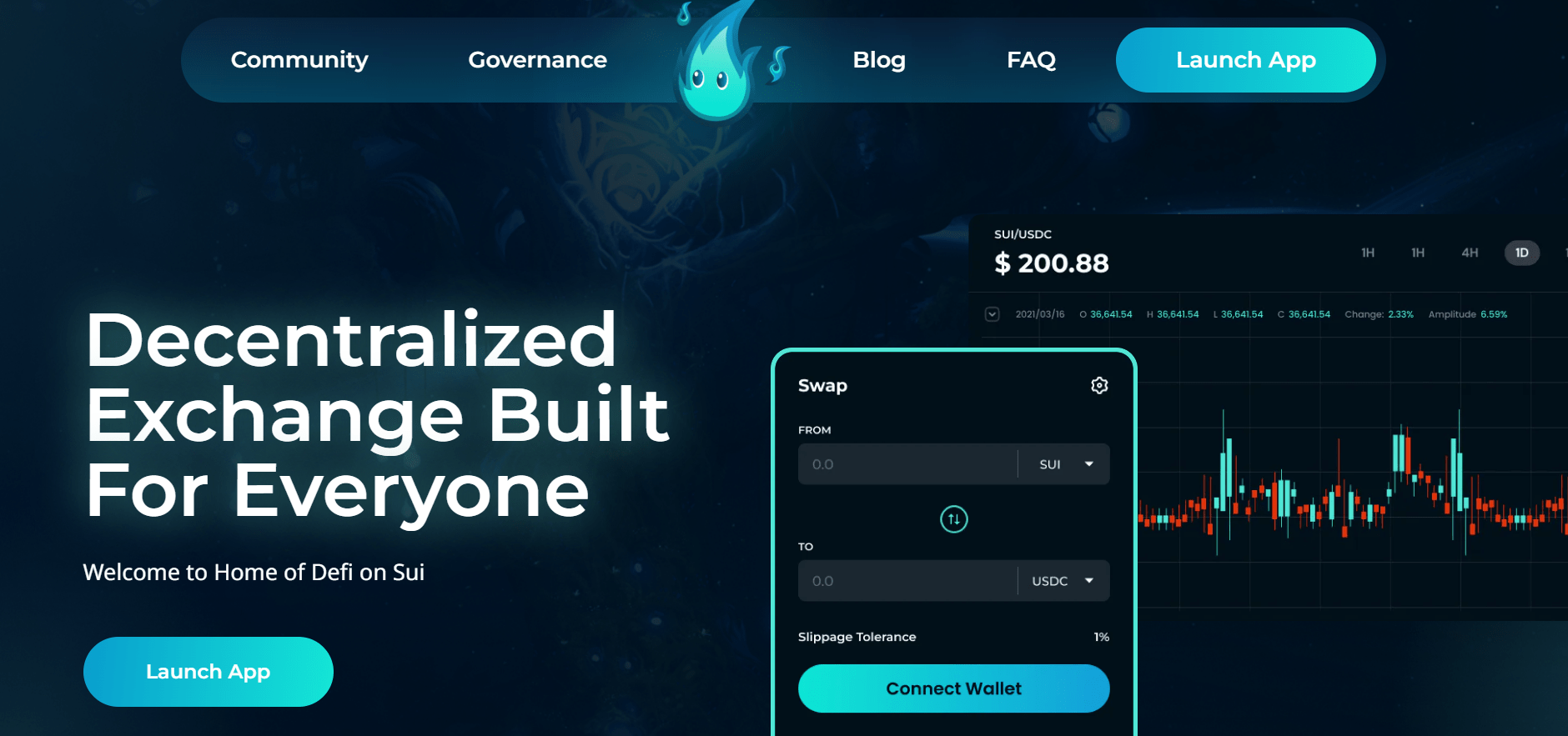 Wisp Swap is a cutting-edge DEX and protocol that goes above and beyond for its users and liquidity providers. Powered by the Sui network, Wisp Swap offers an impressive array of financial products, from trading and lending to staking, yield farming, and launch. What sets Wisp Swap apart from the rest are its four key components. The Concentrated Liquidity Market Maker (CLMM) is an innovation that allows for greater trading volumes with less capital by concentrating liquidity within a specific price range.
The Impermanent Loss (IL) Insurance Pool helps liquidity providers to offset any losses and avoid missed opportunities. The Decentralized Limit Order Book (DLOB) is a next-level order-routing system that optimizes capital efficiency for traders of all levels. Lastly, the Decentralized Autonomous Organization (DAO) ensures that the community has a voice and a stake in the project's direction and success.
Wisp Swap official links: Twitter | Website | Discord
7.OmniBTC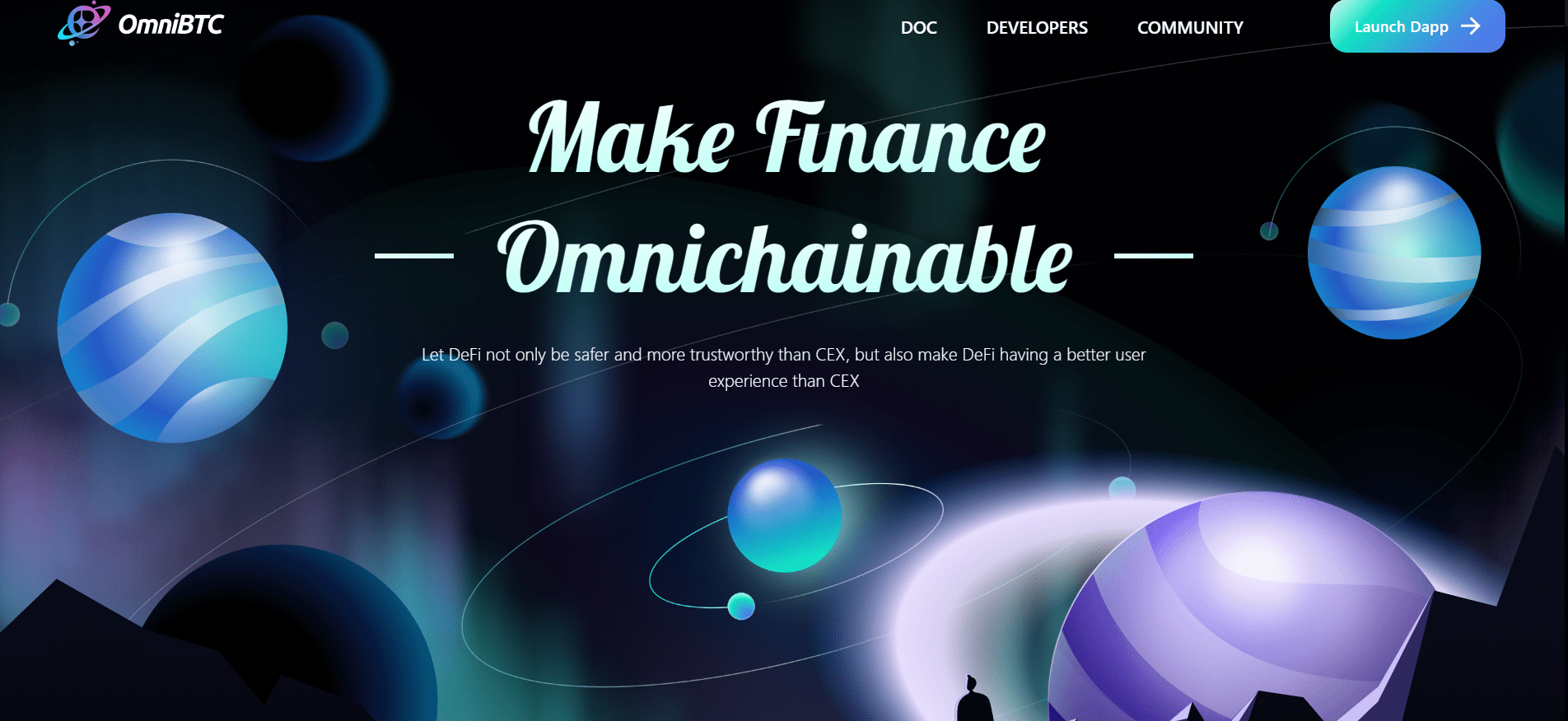 OmniBTC is a game-changing lending platform built on the Sui Blockchain. It's designed to take your DeFi experience to the next level with a seamless cross-chain approach.
At the core of this revolutionary system is the DOLA Protocol - a decentralized omnichain liquidity aggregation protocol that lets you effortlessly execute fully composable cross-chain DeFi transactions. By harnessing the power of DOLA Protocol and integrating with other DEXs and Bridges, OmniBTC brings you a suite of user-friendly omnichain financial applications such as OmniSwap, OmniLending, and PSC.
OmniBTC aims to connect and consolidate all on-chain liquidity, delivering an unparalleled cross-chain experience to users. Already integrated with several DEXs and omnichain interoperability protocols such as Wormhole and LayerZero, OmniBTC is currently focusing on Sui and Aptos.
OmniBTC official links: Twitter | Website | Discord
8.MniFinance
MNI Finance is a pioneering StakeFi protocol established in the SUI ecosystem. As a decentralized DeFi application, MNI offers liquid $SUI staking services and a platform to aggregate resources, creating a protocol-owned revenue sharing system that sets it apart from other projects in the DeFi space.
So, why should you choose MNI Finance for your liquid staking needs? The platform allows users to stake $SUI through the MNI contract and mint a representation token, either $mSUI or $fSUI, each with different revenue features explained in detail within the platform. This new transferable and tradable asset represents the liquidity of staked $SUI, enabling a wider range of opportunities within multiple DeFi scenarios while in the staking period.
To ensure the system's integrity, the MNI platform requires collateralization of 100% staked $SUI. For instance, if you want to mint 100 staked $SUI liquid derivatives, you must deposit 100 $SUI as collateral. Fortunately, this collateral has no liquidation risk as its underlying asset is staked to the SUI network, meaning a user can always initiate the redemption process.
MniFinance official links: Twitter | Website | Discord
9.MovEX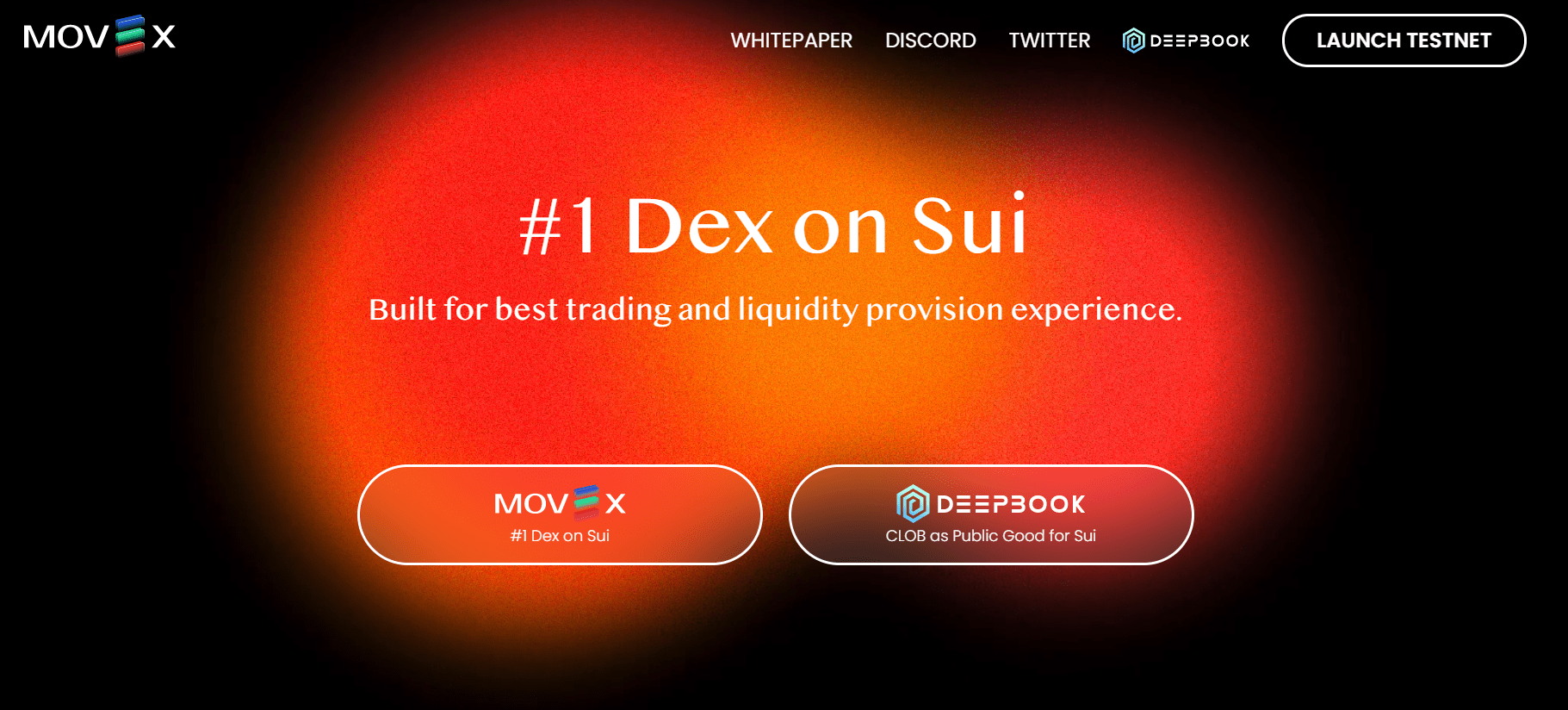 MovEX is a dynamic community-driven organization that aims to offer the best trading and liquidity provision experience to both users and project developers on the Sui ecosystem. The platform's core products include a concentrated liquidity AMM, order book hybrid liquidity Decentralized Exchange (DEX), and an Intelligent Liquidity Allocation service. The hybrid liquidity pool created by MovEX combines the advantages of AMM and order book, providing minimal slippages for traders and fairness for liquidity providers.
Retail liquidity providers can benefit from the convenience of providing single-sided liquidity at a custom price range while managing the impermanent loss efficiently. Professional traders and liquidity providers, on the other hand, can take advantage of the advanced features provided by the order book and even earn commissions if their limit order is filled. In addition, MovEX provides an Intelligent Liquidity Management Service that helps project creators efficiently provide liquidity for their project tokens, allocate liquidity at different price ranges, and rebalance their liquidity when the token price fluctuates.
MovEX official links: Twitter | Website | Discord
10.Cetus Protocol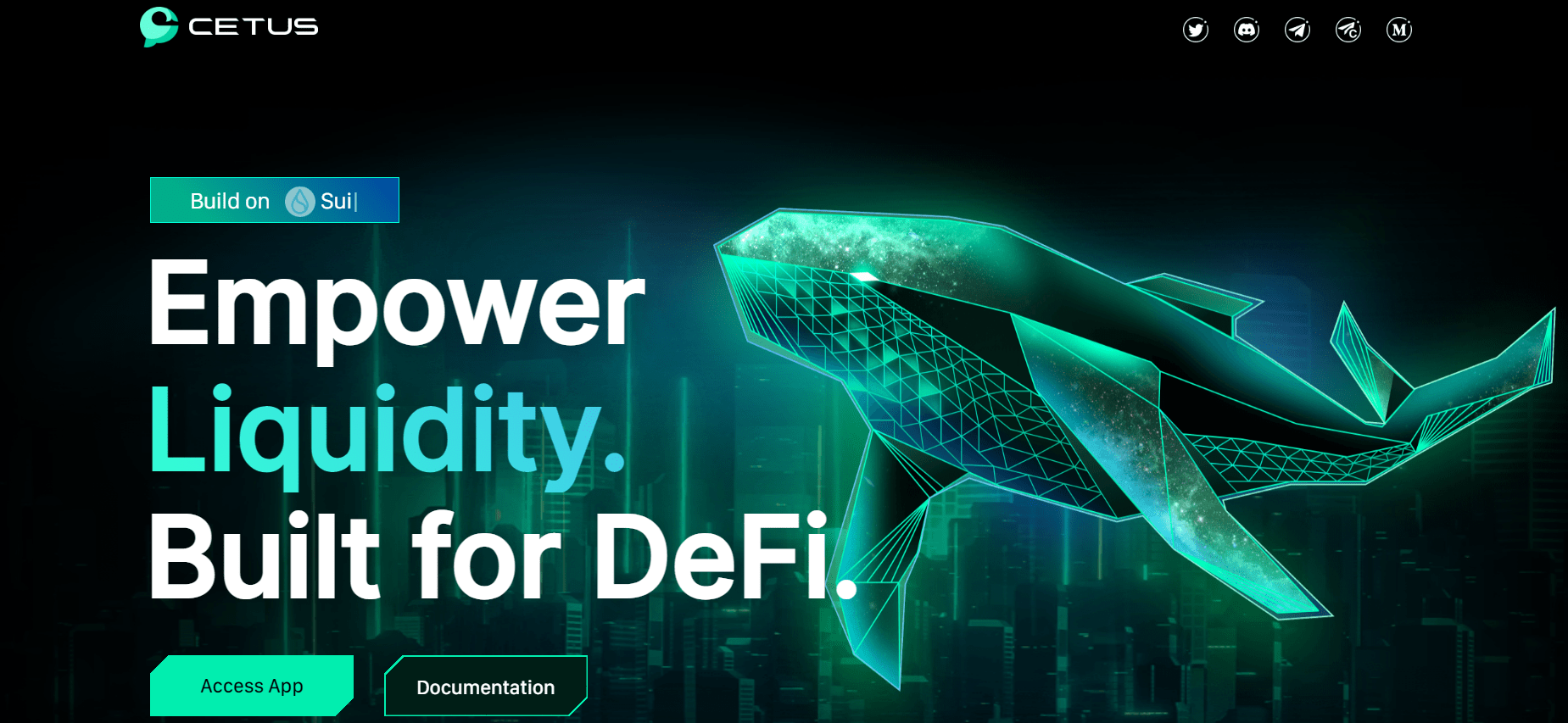 Cetus Protocol is a pioneer DEX and concentrated liquidity protocol built on the Sui and Aptos blockchain, with a mission to build a powerful and flexible underlying liquidity network to make trading easier for users and assets. Cetus aims to deliver the best trading experience and superior liquidity efficiency to DeFi users by building its concentrated liquidity protocol and a series of affiliate interoperable functional modules.
Cetus is built with a permissionless standard, allowing users or other applications to utilize its protocols for their own use cases at any time. Moreover, the liquidity protocol is highly-customizable based on CLMM, allowing users to conduct almost all kinds of complex trading strategies that could be achieved on a CEX.
Cetus also embraces the concept of "Liquidity As A Service" and puts emphasis on ease of integration when building its products. Furthermore, Cetus adopts a double-token model fueled by WHALE and xWHALE, implementing long-term and dynamic incentivization sustained by protocol earnings to reward active participants.
Cetus Protocol official links: Twitter | Website | Discord
Wrapping up
The Sui blockchain has become a hotbed for DeFi innovation, and these top 10 protocols have been at the forefront of this movement. From decentralized exchanges and lending protocols to liquidity aggregators and stablecoins, each protocol has brought unique features and benefits to the ecosystem. As DeFi continues to evolve and mature, we can expect these protocols and others on the Sui blockchain to play a critical role in shaping the future of finance.
If you want to see more DeFi Protocols on Sui Blockchain, please check: Top Sui DeFi Protocols (Part 2)
Be sure to check out Suipiens website and social media channels to stay up-to-date on all things about Sui Blockchain!