Cetus Protocol: Pioneer DEX Built On Sui Blockchain
Our blog will provide you with all the information about Cetus Protocol, which is regarded as one of the pioneer DEXs built on Sui Blockchain.
1. Introduction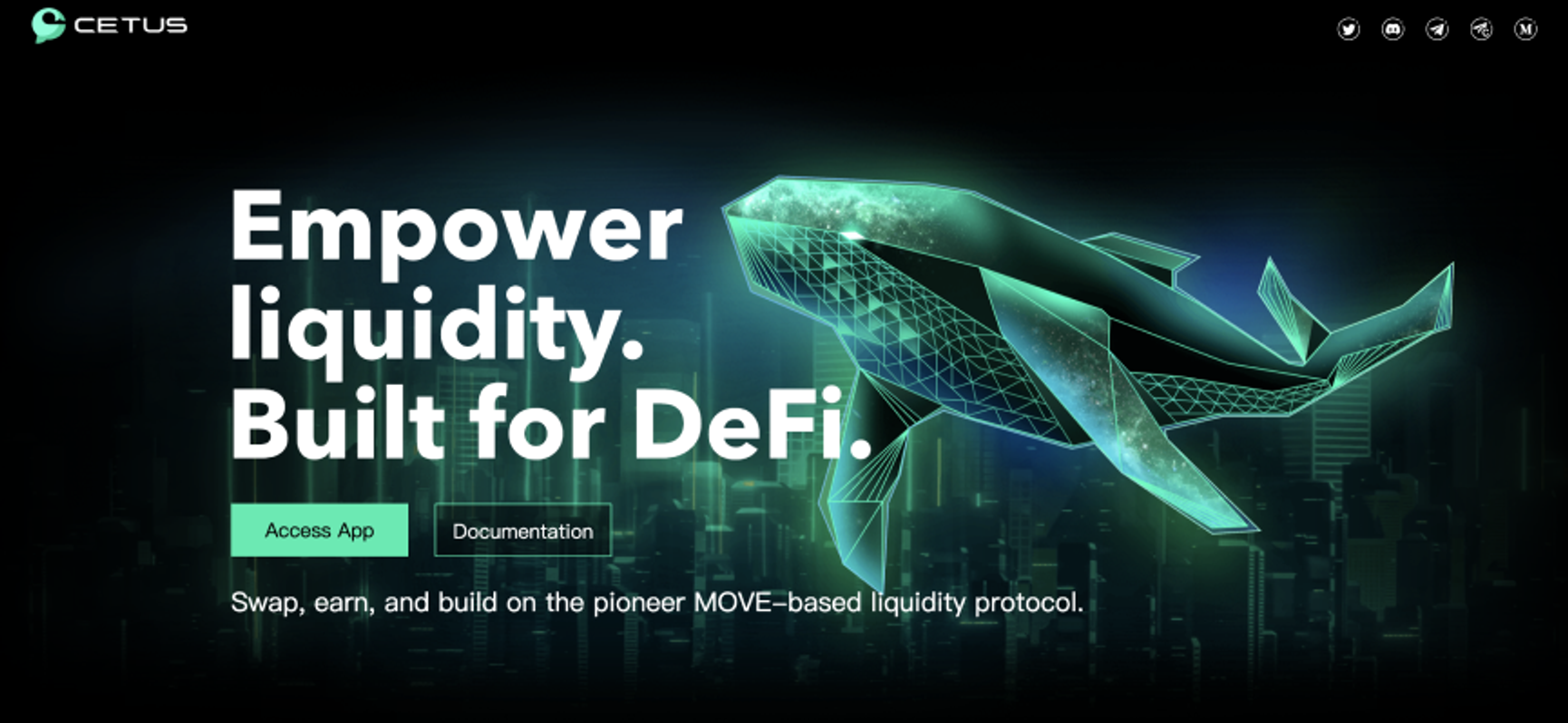 Cetus is a pioneer dex and liquidity protocol built on Aptos & Sui blockchain. It focuses on delivering a better trading experience and upgraded capital efficiency to DeFi users through the process of building its concentrated liquidity protocol and a series of affiliate functional modules.
2. Main features
2.1 Concentrated Liquidity
The main innovation of this Sui Defi Protocol is concentrated liquidity. Concentrated liquidity is liquidity distributed within a certain price range. A concentrated liquidity protocol like Cetus allows liquidity providers to provide their liquidity within the price ranges they set.
⇒ In this way, it is possible to achieve 10 times the efficiency of capital compared to typical AMMs or even higher due to the concentration of liquidity in the user's price range.
Both liquidity providers and traders can benefit from this:
By concentrating liquidity in an active price range, liquidity providers can earn transaction fees more efficiently.
Traders can enjoy low slippage trading around the spot price during swaps.
In addition, developers can easily create their own products and connect to Cetus' most efficient liquidity source by integrating with its open-source smart contracts and SDKs.
2.2 Fees
Swap Fees: The fees collected on the swap, will eventually go to the liquidity and protocol providers.
Fee Tiers: There will be 4 tiers that are allowed by the protocol: 0.01%, 0.05%, 0.2%, and 0.6%. This gives much more flexibility to both liquidity providers and swappers.
Protocol Fees: To maintain a healthy profit model that is beneficial to the project's long-term development, a certain percentage (20% by default) will be taken from swap fees of every transaction on Cetus as the protocol fee.
2.3 Oracle
Cetus's concentrated liquidity pool can also be used as an oracle to give external developers or platforms access to the pool's liquidity data and historical price. This is a new choice for the DeFi ecosystem in addition to those traditional oracles that are based on off-chain data. The price and data offered by Cetus-based oracle is a result that is naturally determined by actual buyers and sellers in the market.
2.4 Range Order
Similar to limiting orders in the order book market. The one-sided asset is offered as a liquid and is continuously swapped into the desired asset when the spot price crosses the full price range of the position.
2.5 Swap
Swaps are one of the most common interactions with a dex. The execution of swaps in Cetus protocol (or in most dex platforms actually) is different from order book markets. An order book market usually follows a first-in-first-out policy and the time of your order matters, while our swaps execute against a passive liquidity pool, and liquidity providers on Cetus will earn transaction fees proportional to the active liquidity that they contribute.
3. Advantages of Cetus protocol
SWAP anytime anywhere
EARN most organic income
BUILD upon ready-to-use liquidity infra
4. Tokenomics
Token Information
Token Name: Cetus
Ticker: $CET
Token Utilities**:** Proposal rights and voting rights
5. Partners
Cetus Protocol is still a fairly new project in the Aptos ecosystem and has just launched in the Alpha and Beta stages recently. Currently, Cetus Protocol works with many of the key Aptos and Sui partners to develop mutually beneficial partnerships for the community. Typical examples include Fewcha Wallet, Celery, Tortuga, Shoulders, LayerZero, OmniBTC, Port3, HippoLabs, and Wormhole.
6. Official links
7. Summary
Cetus Protocol is still a very young project in the Aptos ecosystem, having recently been released in the Alpha and beta stages. Although the project is still in its early stages and does not yet have a significant community, the product that Cetus Protocol offers consumers is quite thorough and well-organized, and the interface and user experience are welcoming and easy to adapt. Perhaps in the future, Cetus Protocol will become a potential project for providing liquidity on Aptos and Sui ecosystems using centralized liquidity protocol.
Besides Cetus Protocol, you can refer to Movex – The First Dex on SUI Blockchain to capture the decentralized exchanges better.
Be sure to check out Suipiens website and social media channels to stay up-to-date on all things about Sui Blockchain!