Top 10 LaunchPads On Sui Blockchain
Keep reading to discover how you could launch your own projects and start earning returns today with 10 launchpads on Sui Blockchain!
Introduction
Are you a blockchain enthusiast looking for the next generation of investment opportunities? Sui Blockchain has emerged as an exciting new platform that is revolutionizing the way in which investors can interact with digital assets. With its unique decentralized infrastructure, Sui provides users access to reliable, secure, and efficient transactions while also enabling them to benefit from expanded opportunities. In this post, we'll dive into some of the best launchpad platforms available on Sui Blockchain so you can take advantage of these cutting-edge services. Keep reading to discover how you could launch your own projects and start earning returns today!
What Is LaunchPad
Purchasing coins that are not listed on any exchange is a way to invest in cryptocurrencies using launchpad. Launchpad will either be run by a cryptocurrency exchange or a different platform, depending on the project's founders' goals. Unlisted coins are now significantly cheaper than they were when they were listed. Investors can therefore make large returns if they are successful.
What Is The Role Of The launchpad?
The crypto industry is more transparent thanks to Launchpad. The launchpad was created to address this issue after it was realized that many of the original offerings were bogus. The cryptocurrency launchpad platform is more open than the web-based sales events of recent years. The rationale is that the token is always tested and listed for trade by credible exchanges that support launchpad and audited by reputable businesses before being made available for purchase. Investors currently place a lot more trust in cryptocurrency launchpads than they do in making direct online purchases. As a result, the launchpad's function in the listing and sale of tokens is crucial.
Top 10 LaunchPads On Sui Blockchain
Here are top 10 LaunchPads On Sui Blockchain you should not miss.
SeaPad
The Sui network's first decentralized application, SeaPad, unifies Launchpad and Defi features on one platform. It facilitates the realization of innovative ideas and offers project owners and investors greater value and ease. Currently, SeaPad is concentrating on generating money for web3 projects like NFT, gaming, digital asset management, Defi, and SocialFi, but it is not only confined to initiatives that support the transition from web2 to web3.
In order to raise money at an early stage, project owners can advertise their projects on SeaPad. Users can also access the project as initial investors. SeaPad is a decentralized platform that differs from conventional crowdfunding sites in that all projects are supported with bitcoins (coins or tokens). It will make it easier for anyone to use any coin or token to access the platform from anywhere at virtually no cost. In order to draw users and investors, SeaPad also incorporates Defi's features, such as betting, trading, and bridging. They use all of Defi's features without migrating to another platform.
Meadow
The Meadow decentralized launchpad will be used to introduce projects onto the Sui Network. Since Meadow has been in the works for a while, the industry is anticipating a commotion from it. The Meadow teams have worked with a number of well-known incubators and elite companies, among other experiences. All initiatives on Meadow will undergo a thorough due diligence procedure before starting to confirm their validity.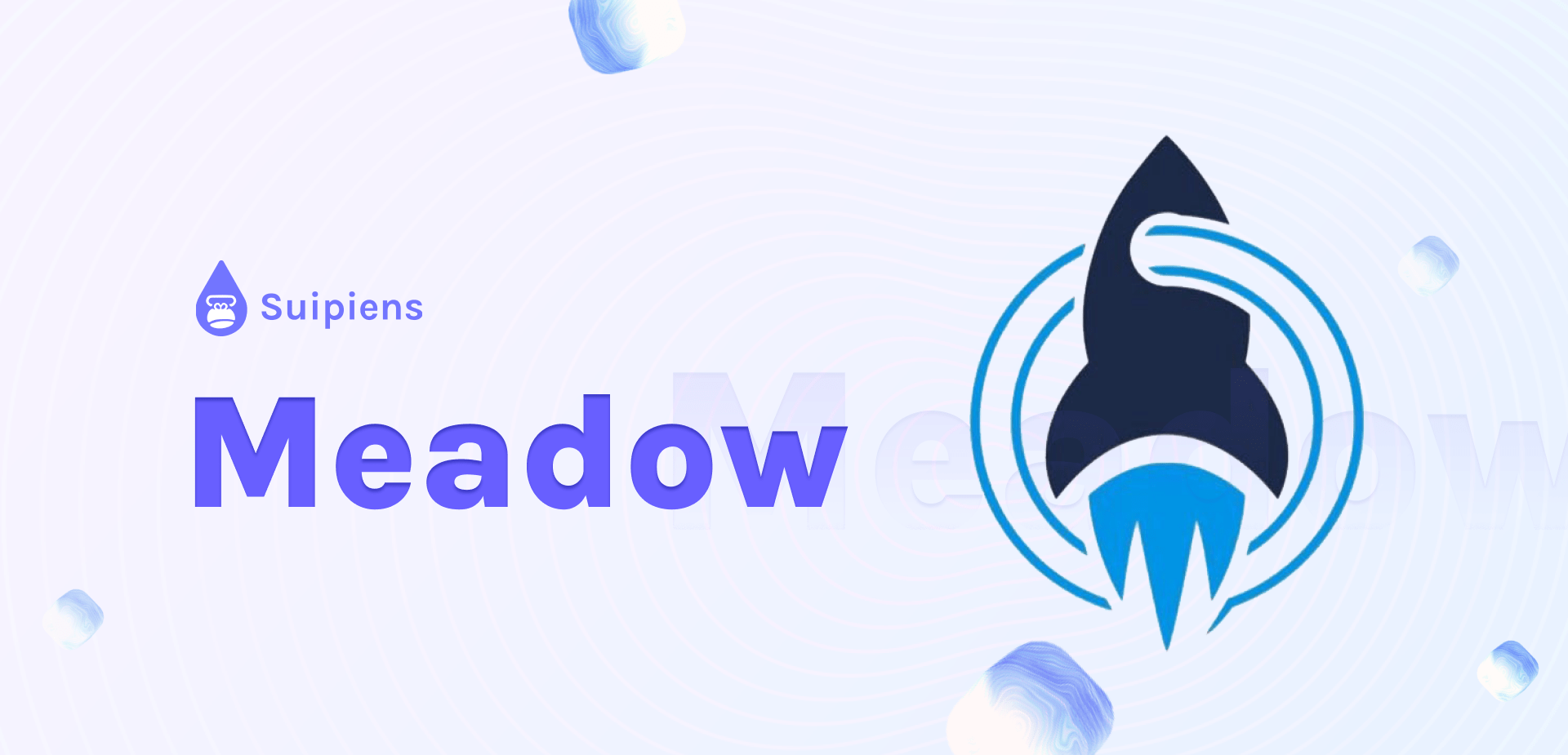 The ultimate forces driving the Web3 economy are decentralization and community, and Meadow's innovative launch models, have combined tier-based allocation with lottery allocation to make sure that all token holders receive an equitable distribution of the rewards.
BeLaunch
Users can launch their own tokens and organize their own initial token sales using the decentralized launchpad known as BELAUNCH. You can create your own token with only a few clicks by navigating to our terminal without having any prior coding experience. In order to assist you with the overall token launch, BELAUNCH offers a number of additional services.
You can trade your assets on the BeDEX decentralized exchange and access Yield Farming & vesting distribution solutions. Besides, you can join the BeEcosystem and participate in ecosystem governance. Stake BeEcosystem Token allows you to stake & access the benefits of BeEcosystem holders. Finally, BeEcosystem Token stakers can vote for potential startups and win guaranteed allocations.
SUI Launch
Sui Launch, exclusively for the Sui Ecosystem, is where to get early access to promising and innovative Web3 projects before it hits the mainstream. Now, this project does not reveal too much information, so we will update immediately with the latest news about SUI Launch.
SuiPad
SuiPad platform will be an all-in-one SuiPad solution, with an integrated wallet, DEX, and transaction management. Sui wallets of all sizes will be supported. The platform will provide inline wallet administration to any connected wallet. To view token balances, transfer or receive tokens, or manage token accounts, the user does not need to leave the platform. Experienced users can continue to manage their wallets through their wallet provider, and any changes will be reflected directly on the site.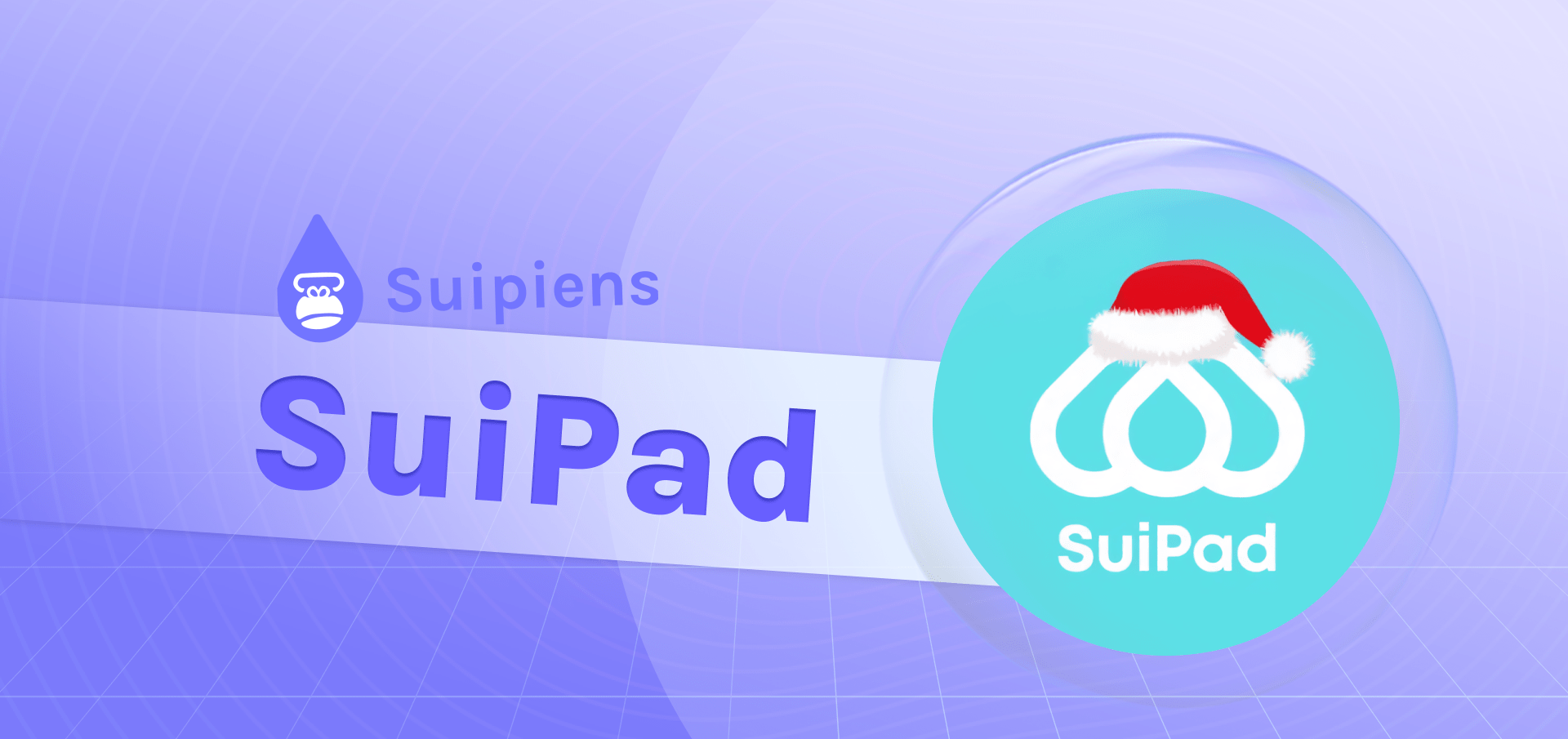 SuiPad is one of the Sui Network's first decentralized launchpads. SuiPad is designed from the ground up to empower Sui project owners (both Token & NFT), by providing a strategized token launch experience with a customized launch model, time period, accepted token types, and auction algorithms. Sui is building the safest and most scalable Layer 1 blockchain for the next billion users. Only when our launchpad ventures are successful can SuiPad succeed.
BlueMove
BlueMove is an NFT marketplace based on the Aptos and Sui blockchains. BlueMove wants to be the top NFT marketplace on these two blockchain networks. With BlueMove, you can pre-purchase NFTs from upcoming collections on the Sui and Aptos Blockchain. By using BlueMove, traders, collectors, and producers will be able to earn prizes. MOVE tokens are awarded to users who buy or sell any NFT on BlueMove. BlueMove creators will now receive royalties at the point of sale in addition to the platform charge.
APAD
APAD is the Aptos & Sui's Leading Decentralized Fundraising Platform. Because it is managed by enthusiasts with over 20 years of combined technical experience who strive for a better and more thorough token launch experience, this Launch Pad is unquestionably dependable. Holders of $APAD tokens are promised a diverse allocation for projects that are launched through the Aptos and Sui platforms' early sales.
Additionally, as part of their quality assurance policy, all projects launched through APAD's platform are subject to due diligence.
STARSPACE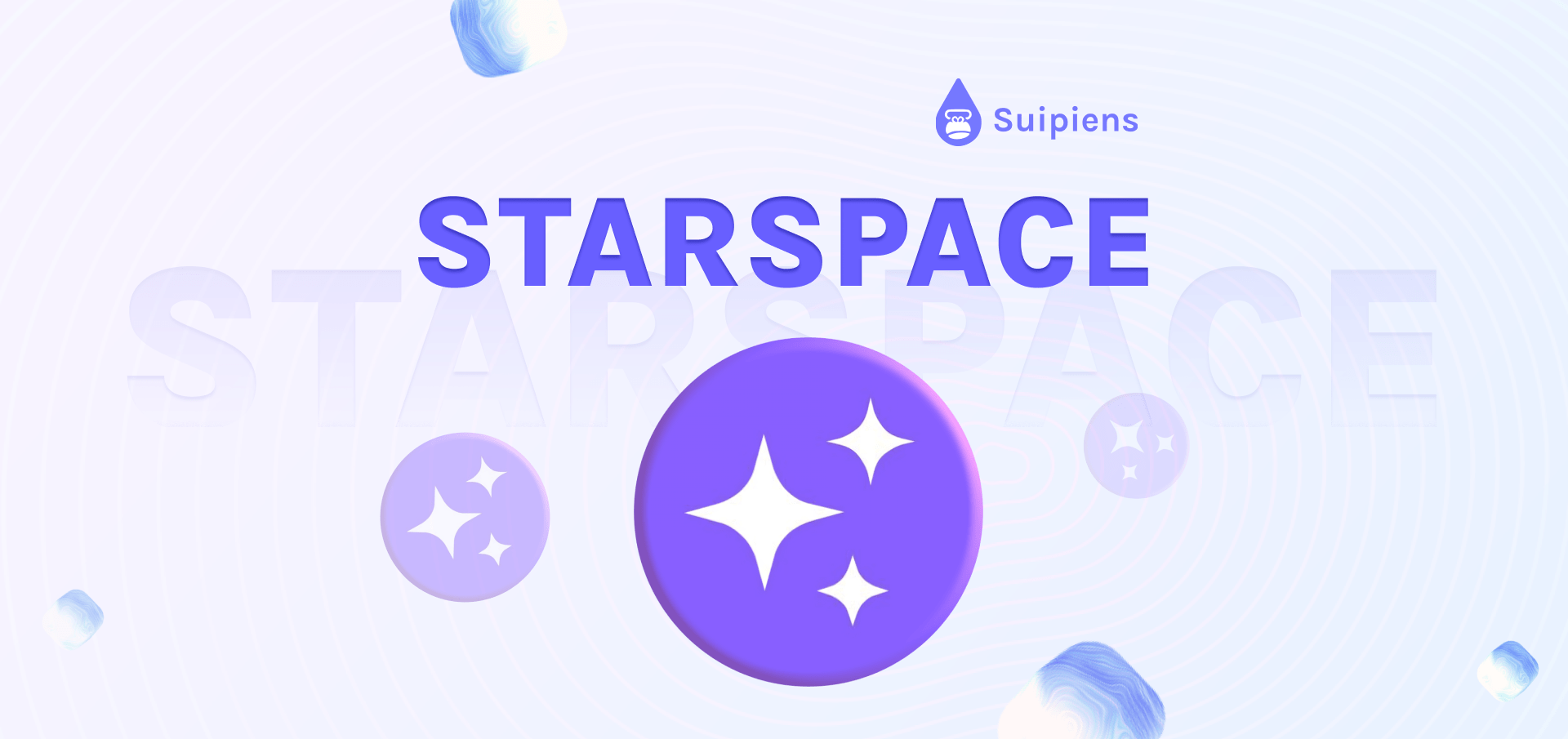 StarSpace is one of the first premier NFT Marketplace on Sui Blockchain. StarSpace provides users with a secure, fast, and easy way to trade Non-Fungible Tokens (NFTs) on Sui Blockchain. With its intuitive user interface, StarSpace makes it simple for anyone to buy and sell NFTs without having to worry about the complexity of managing wallets or setting up smart contracts. Users can buy NFTs directly from the marketplace or participate in auctions to bid on rare and unique NFTs. Furthermore, StarSpace's escrow system ensures that all trades are safe and secure.
MovePad
MovePad is the first gamified IDO Launchpad on the Move ecosystem, and it was created to aid in attracting the upcoming generation of users into the Web3 realm. The purpose of MovePad is to assist Aptos and Sui initiatives in raising funding while guaranteeing that locals and investors are always protected and don't lose money to fraud.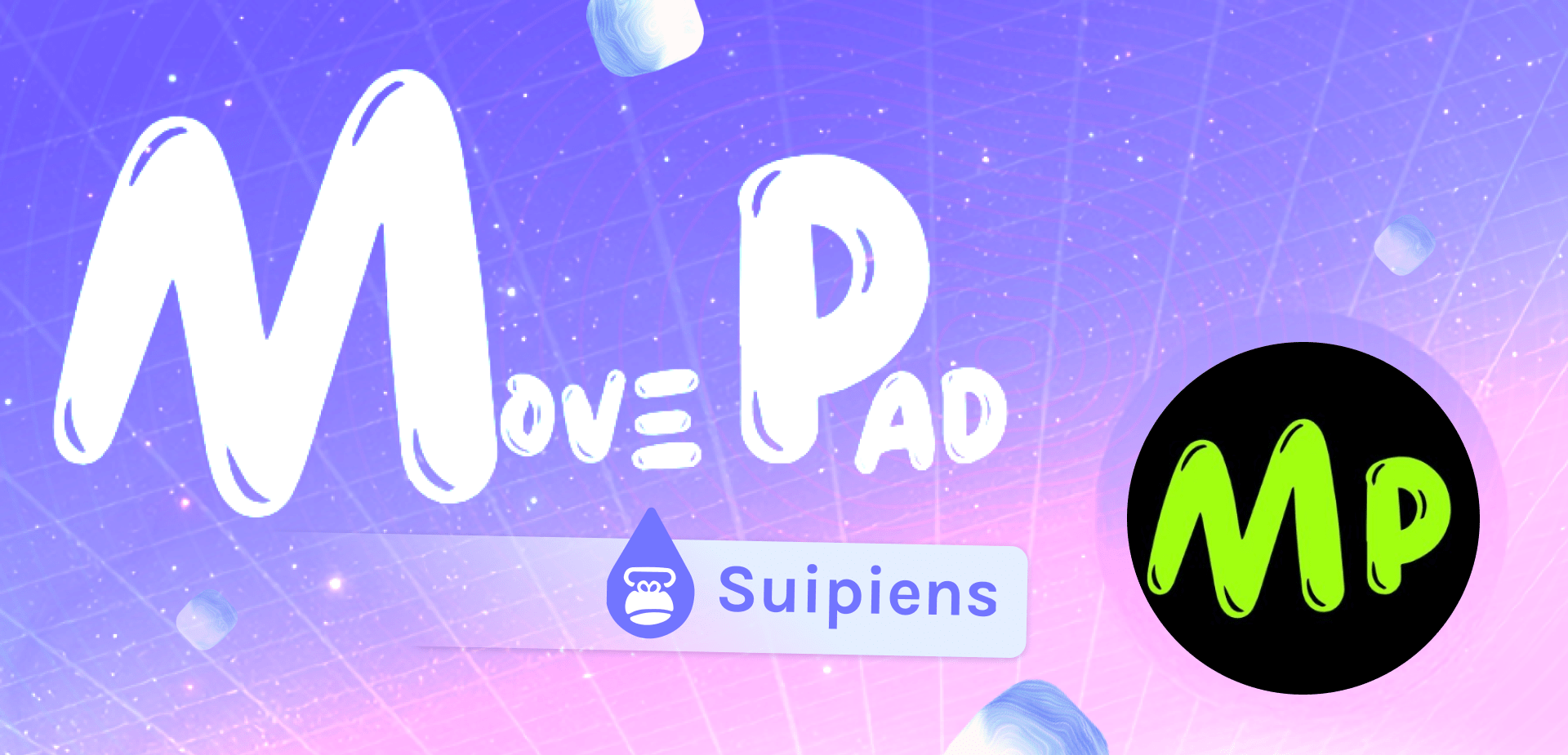 An MPAD utility token will be made available by MovePad. Users can stake MPAD tokens to get allocations to put money into projects that launch on our launch pad. As we go forward, new advantages for MPAD, including staking for ROI, will be investigated. Additionally, MovePad promises to create a decentralized DAO governance tool that will let holders of MPAD tokens decide which projects will be placed on the MovePad launch pad.
Tocen Launchpad
Tocen is an IDO & INO platform that acts as a community-driven incubator, fostering and accelerating top-tier Sui blockchain initiatives. A group of items that serve as a foundation for the Tocen community to better comprehend the big picture of Sui's projects and select high-quality products to support is at the heart of this ambition.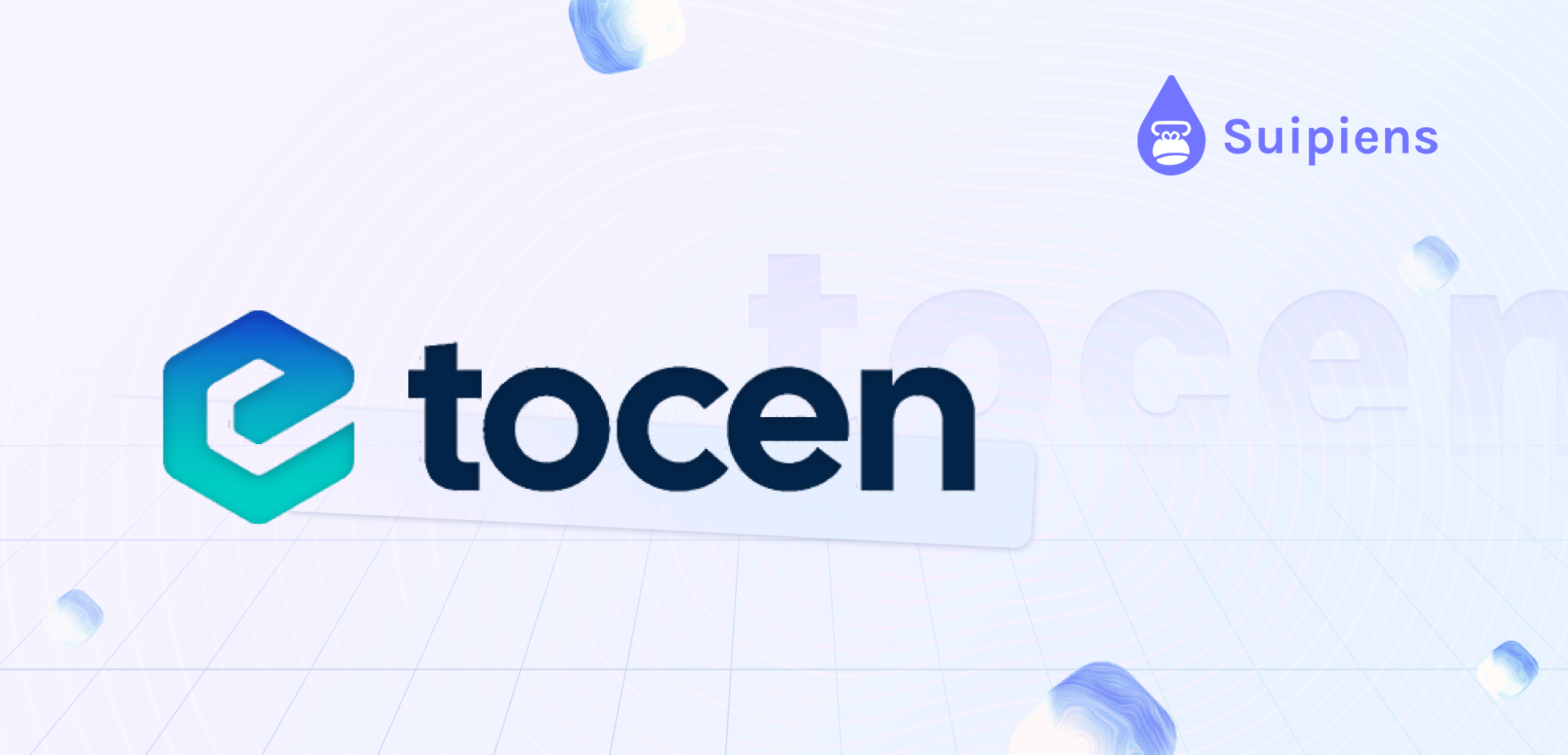 Tocen focuses primarily on the Community because it is the foundation for fostering and propelling high-quality products. We think that a project's success depends on the community!
Final Thought
If you want to get involved in the Sui Blockchain, these 10 LaunchPads are a great way to start. All of them offer unique opportunities and advantages that you can take advantage of. Do your research and choose the one that best suits your needs and interests. With so many options available, there's sure to be a perfect fit for everyone. We hope you find this information helpful as you begin your journey into the world of blockchain technology.
Besides launchpads, there are many potential Dapps on Sui Blockchain and Sui DEXs that you should not miss. Read more to get an overview of this blockchain.
Be sure to check out Suipiens website and social media channels to stay up-to-date on all things about Sui Blockchain!