Top 10 Highlighted Dapps On Sui Blockchain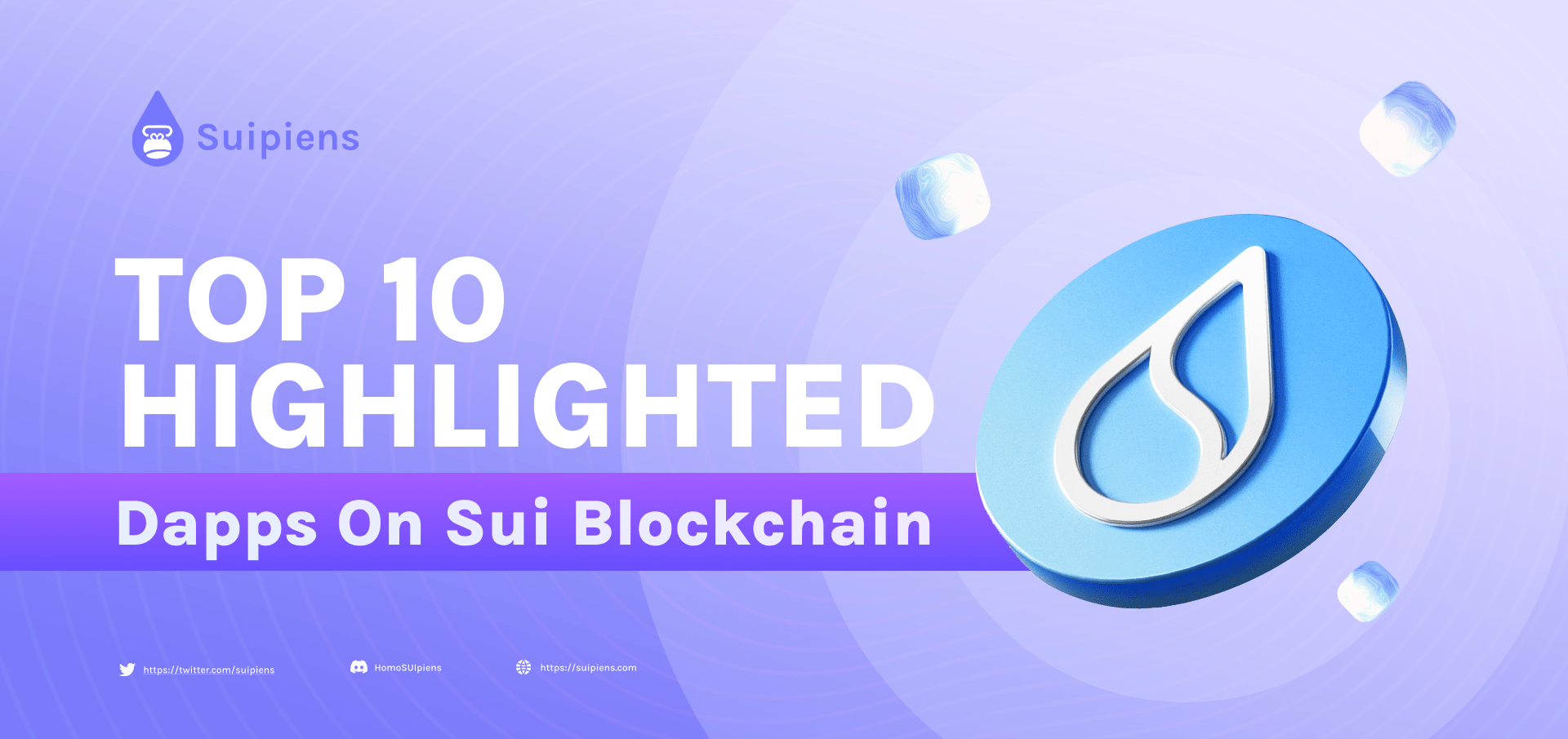 From decentralized finance projects to gaming platforms, these highlighted Dapps on Sui Blockchain offer features and functionalities which are sure to make any project successful in this ever-growing space.
Introduction
Have you been looking for top-notch Decentralized Applications (Dapps) on the Sui blockchain network? With the rise of digital assets and decentralization technologies, Sui's cutting-edge infrastructure has become a point of attraction for developers to build these new applications. In this blog post, we will be discussing some of the outstanding Dapps built on Sui blockchain that have already stood out from their competitors. Read further to learn what these outstanding applications are all about!
Top Dapps Building on Sui Blockchain
If you are a beginner to Sui, our guide to Sui Ecosystem will provide you top ten highlighted Dapps on this blockchain:
MovEX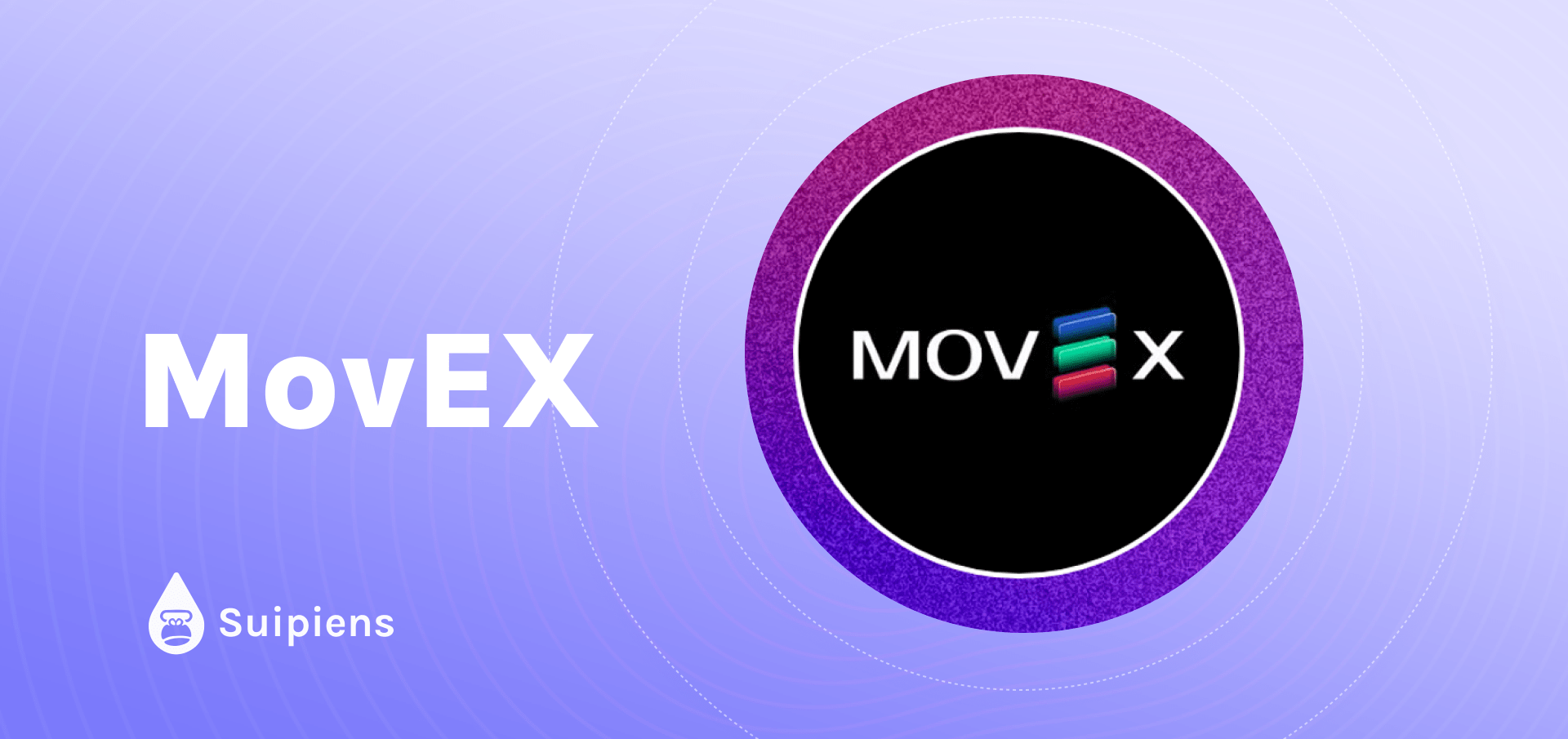 The first initiative of its kind on the SUI blockchain, MovEX is a decentralized exchange. MovEX is a community effort designed to give consumers and project developers in the Sui ecosystem the finest trading experience and liquidity. By combining the finest of AMM and order book, MovEX creates a hybrid liquidity pool that offers everyone the best possible trading and liquidity provision experience.
MovEX can also manage liquidity smartly. It makes its liquidity management capabilities accessible to all MovEX users, resulting in the best possible distribution of liquidity. Additionally, it decentralizes and unattended automatically adjusts liquidity for users, saving LPs from the rush of manual liquidity adjustments and improving their capital efficiency and ability to profit from the market.
One of the attractions of the MovEX initiative, a one-stop shop for project owners to raise money, is the Initial Liquidity Offering (ILO). Project owners can set the duration, price range, and auction process for the inaugural token sale using MovEX's customizable token sale experience, which will maximize their fundraising potential.
Cetus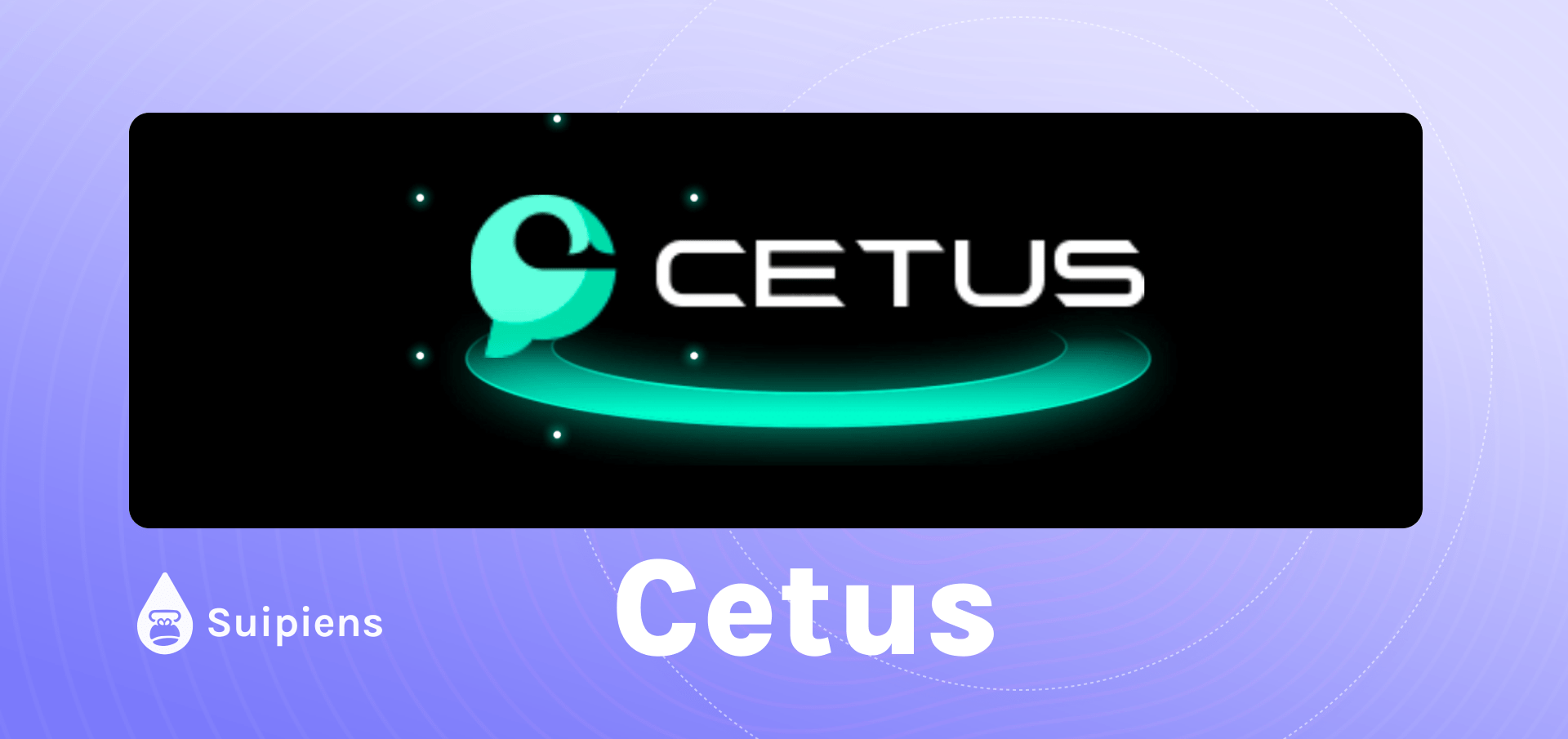 Cetus Protocol is an automatic liquidity provisioning protocol (AMM) and a DEX created based on the Move programming language built on the Aptos and Sui ecosystems. It focuses on providing the best trading experience and outstanding capital efficiency to DeFi users through the construction of a centralized liquidity protocol and a series of affiliate function modules.
Cetus may start by redefining capital efficiency for this environment, which is supported by its concentrated liquidity algorithm. This has advantages for both traders and liquidity providers. LPs can more effectively generate transaction fees by condensing liquidity in an active pricing range. During their swaps, traders can take advantage of low slippage trading near the spot price. Additionally, by connecting with Cetus's freely available smart contracts and SDKs, developers can quickly create their own products and tap into the platform's most effective liquidity source.
Ethos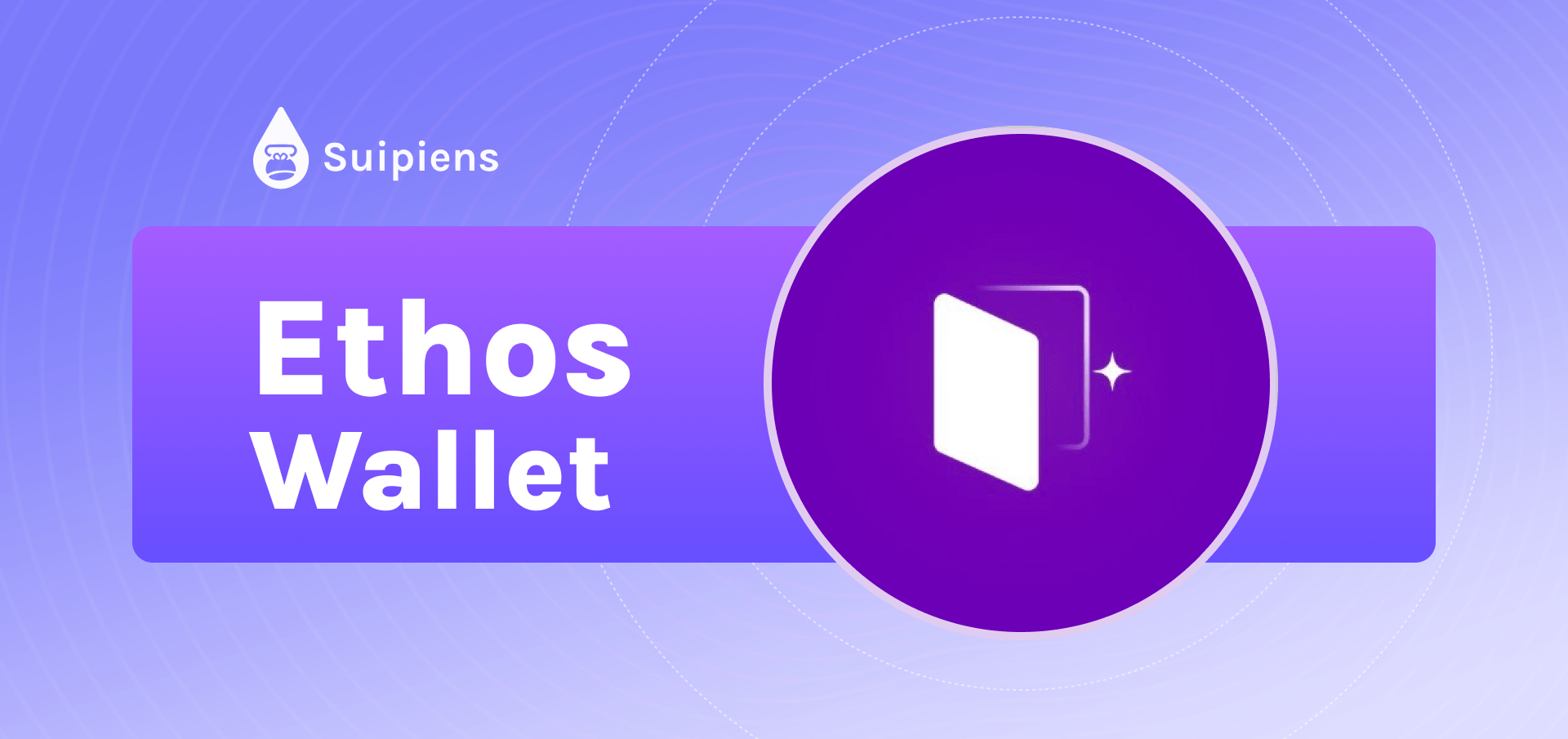 Ethos Wallet, which may be thought of as a wallet platform that aids users in managing their assets on the Sui Network ecosystem, is a wallet-related product akin to the Sui wallet and Metamask.
The integrated wallet products on the Extension are often used exclusively to store, transmit, and exchange users' assets. However, Ethos Wallet has a lot more applications. Users can view NFT-related assets on their wallet address thanks to this feature. The built-in DApp component of the Ethos wallet also makes it simpler for consumers to access the Dapps in the Sui ecosystem.
Users can also easily play games directly on their wallets. You can think of Ethos Wallet as a library that makes it simple to link users' Sui wallets to their Dapps. To make it simple for consumers to manage their wallets, you can easily create a wallet by email.
Suiet (Sui Wallet)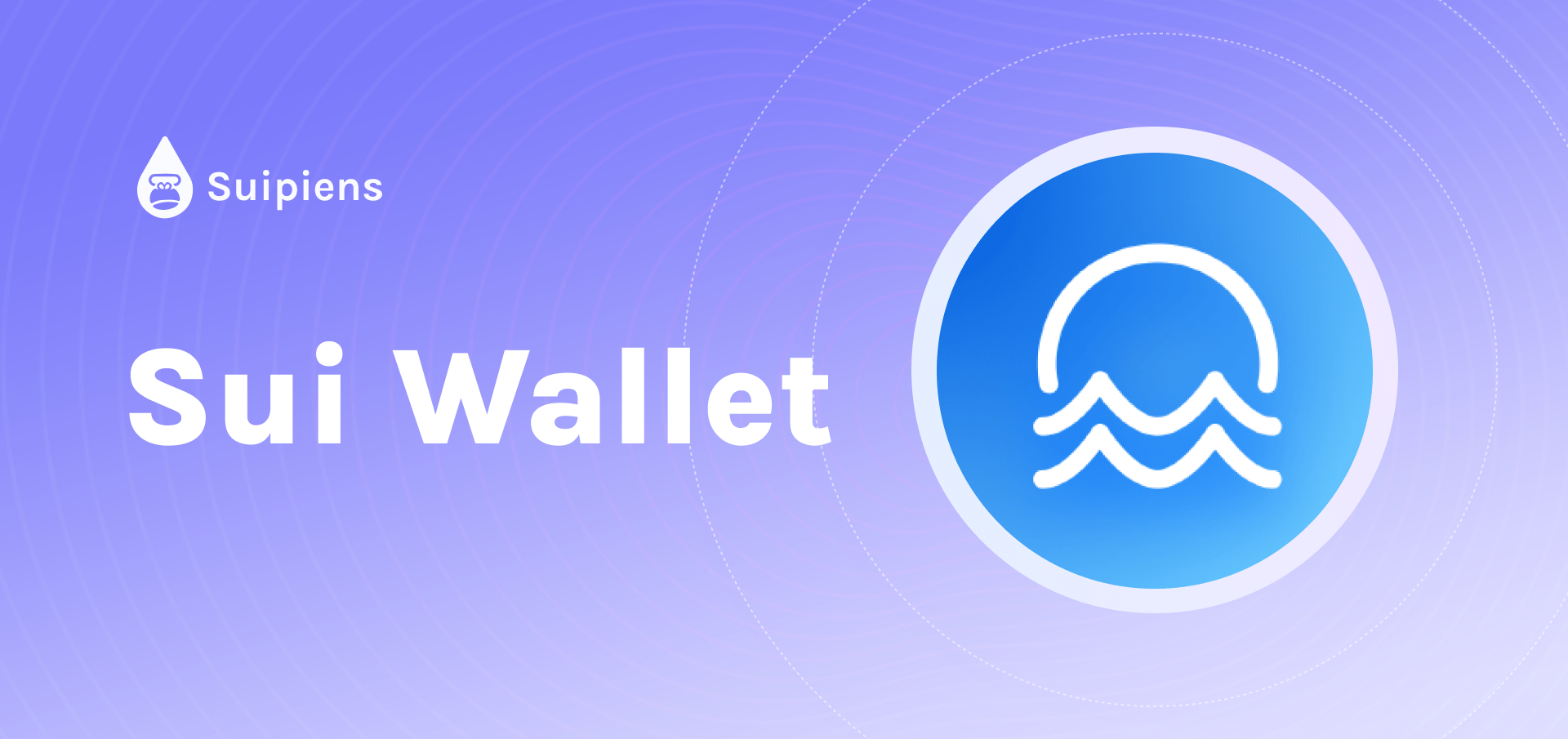 A cryptocurrency wallet designed for the SUI ecosystem is called Sui Wallet. Tokens can be easily deposited, withdrawn, and stored using SUI Wallet in the SUI ecosystem. This e-wallet has a user-friendly design and has the potential to dominate the SUI ecosystem.
It is totally free because it is a Testnet, although issues could arise when using the functionality. In order to create your own Airdrop project and fix errors, add the idea to the project.
Please read the following articles to learn how to set up and use the Sui wallet.
Sui Name Service SNS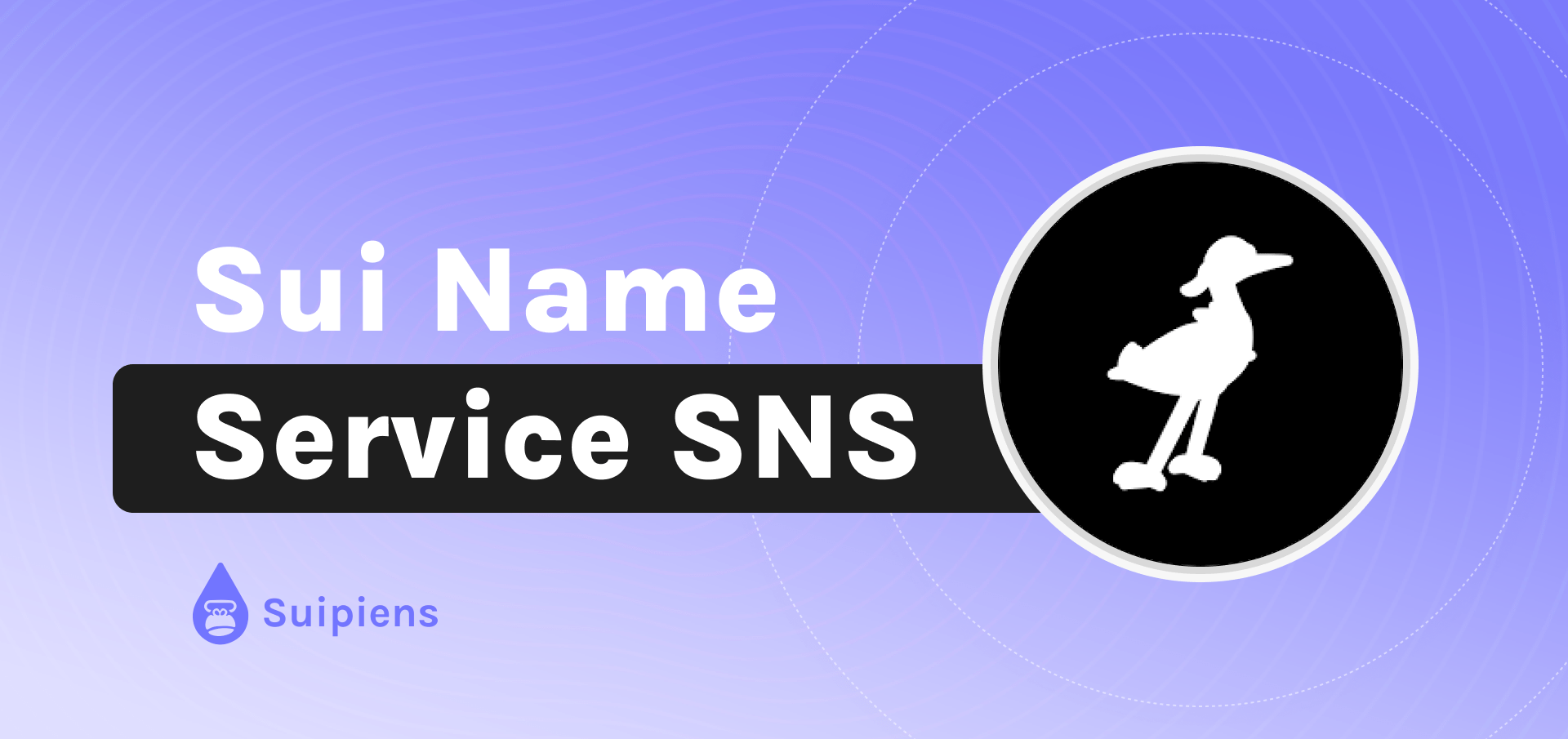 The majority of replacement $ENS L1 string name services have 0 renewals and are exact clones of $ENS. Because of ETH's technological constraints, ENS is beneficial for it (high cost, low TPS). There aren't many ideas on this blockchain, though, because of networks like Sui (cheap cost, high TPS). One of Sui Name Service's main objectives Through its web3 infrastructure, SNS will develop products for consumer-facing web2 sectors including games and domains.
An on-chain record that may be used anywhere will also be registered on each wallet with each domain name registration. Sui Name Service SNS will develop more key products such as on-chain messaging after providing domain and profile services. Sui is the ideal blank slate to build the first blue-chip name service and set the bar for the rest of the Sui ecosystem because this is where web3 will expand.
Onchaintrade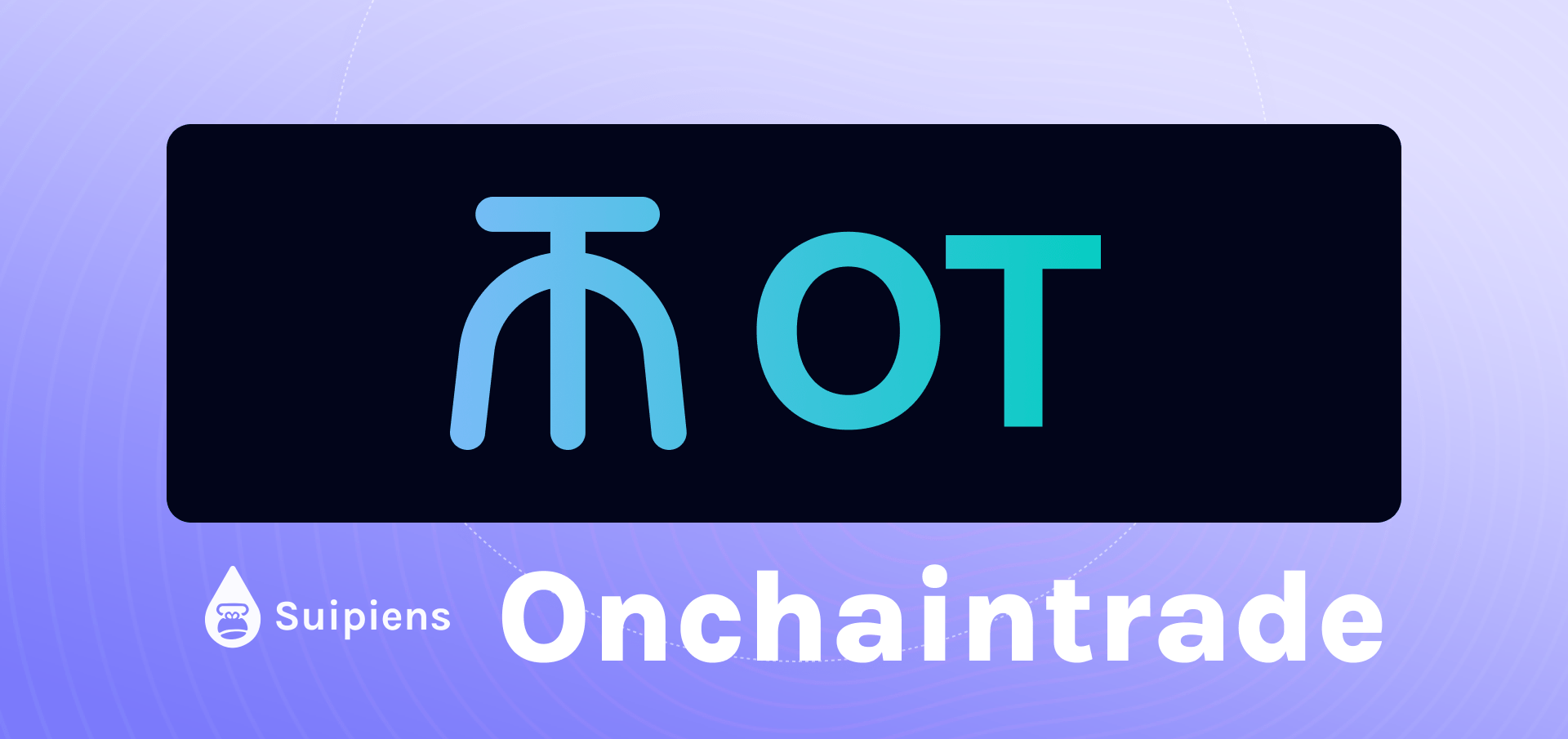 The new DeFi protocol known as OnchainTrade permits single token liquidity pools (instead of pool pairs). By combining the tokens into a virtual pair with native OSD stablecoin, this is made possible. All participants, including traders, liquidity providers, and third-party projects, will have a better-optimized experience as a result of single token liquidity pools' greater capital efficiency.
OwlSwap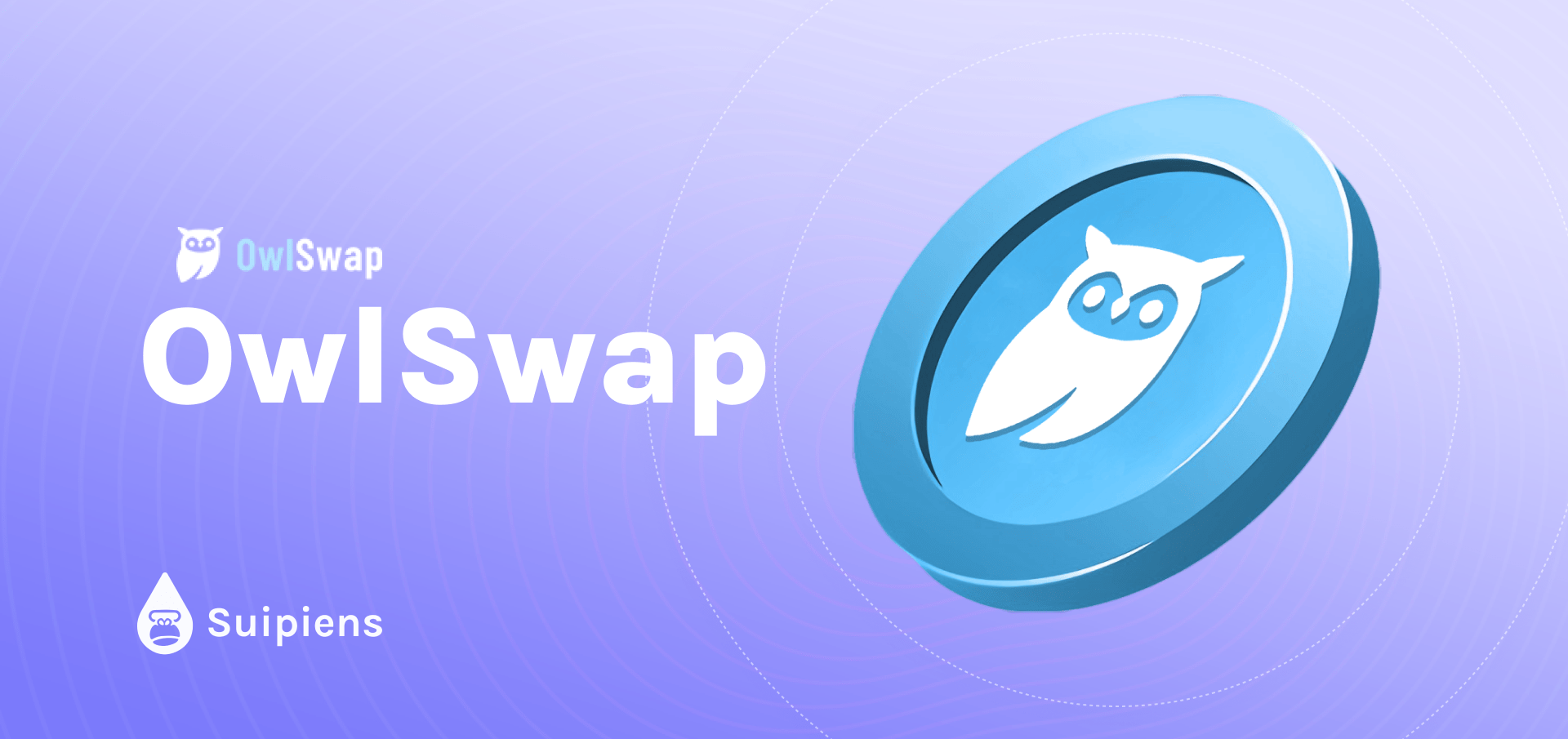 A recent initiative and the first visualization DEX on the Sui chain is called OwlSwap. On the Sui network, OwlSwap is a decentralized exchange and Defi platform with several more features that enable token earning and winning.
Mni Finance
The StakeFi protocols developed in the SUI ecosystem are led by MNI Finance. MNI is essentially a decentralized DeFi application that offers services for liquid $SUI staking, but it also serves as a platform for resource aggregation and protocol-owned revenue sharing. Due to the latter, the project is rather distinctive and in line with current DeFi trends.
The platform allows users to stake $SUI using the MNI contract and mint either $mSUI or $fSUI as a representation token (with different revenue features, which will be explained in the following sections). In other words, during the staking time, a new transferable, tradable asset represents the liquidity of staked $SUI, enabling a bigger opportunity set inside various DeFi situations.
Sui Name Service SuiNS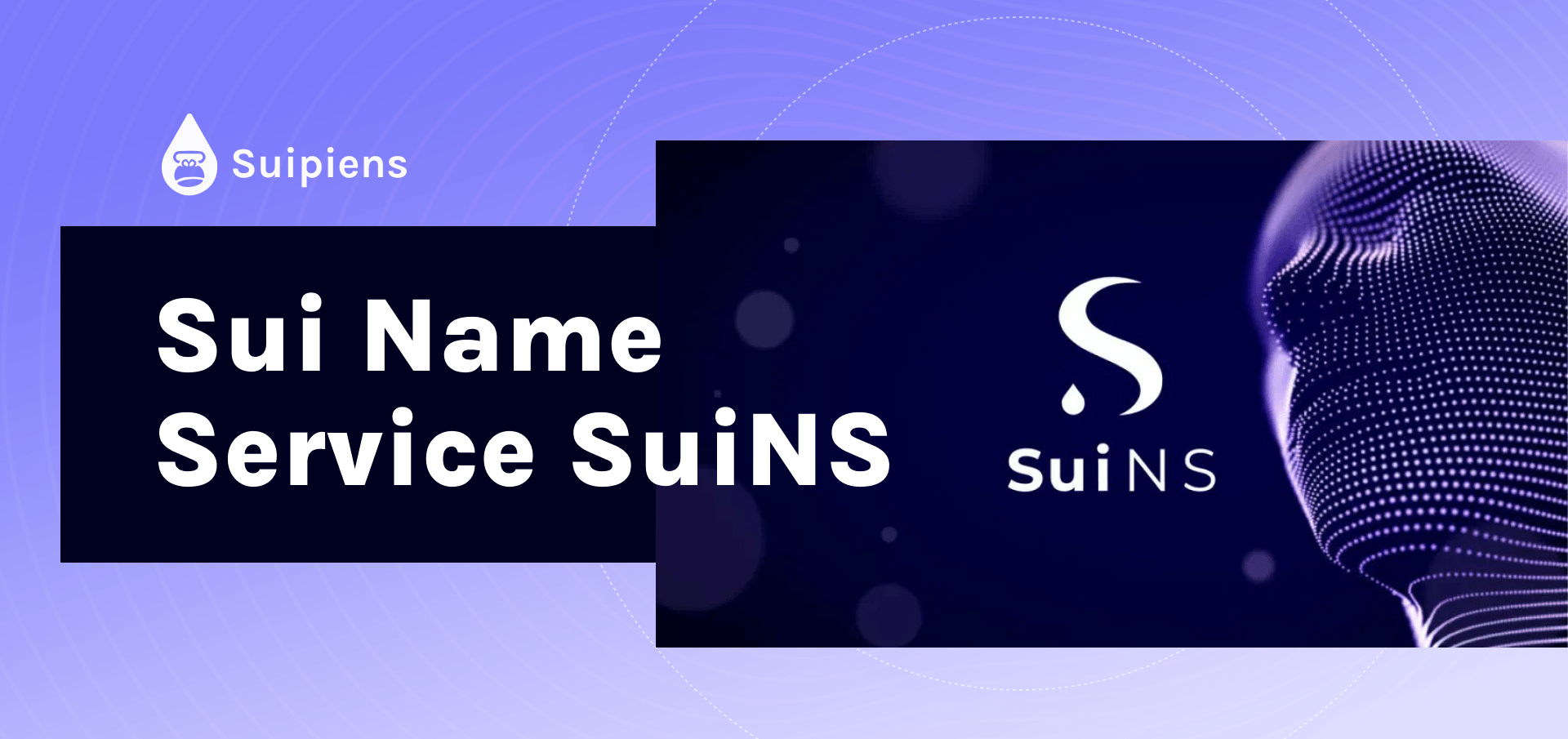 On top of the Sui blockchain, SuiNS is being developed as an open, distributed name service. The ".sui" domain name extension, which will enable SuiNS users to begin developing their on-chain identities on Sui, will be the first product of SuiNS. The objective of SuiNS is to provide a distributed name service that is fair, accessible to all users, and offers a distinctive experience.
Two major products from SuiNS will cater to both categories of customers in the blockchain ecosystem. In order to create a username and begin establishing their web3 identity, the typical user will desire the name ".sui". Additionally, SuiNS will utilize the moniker ".move" for its Object Naming Service.
The community of SuiNS will be able to choose a distinctive username and use it elsewhere without having to remember a password thanks to SuiNS, which is anticipated to become the gateway for usernames on all blockchain games.
OmniBTC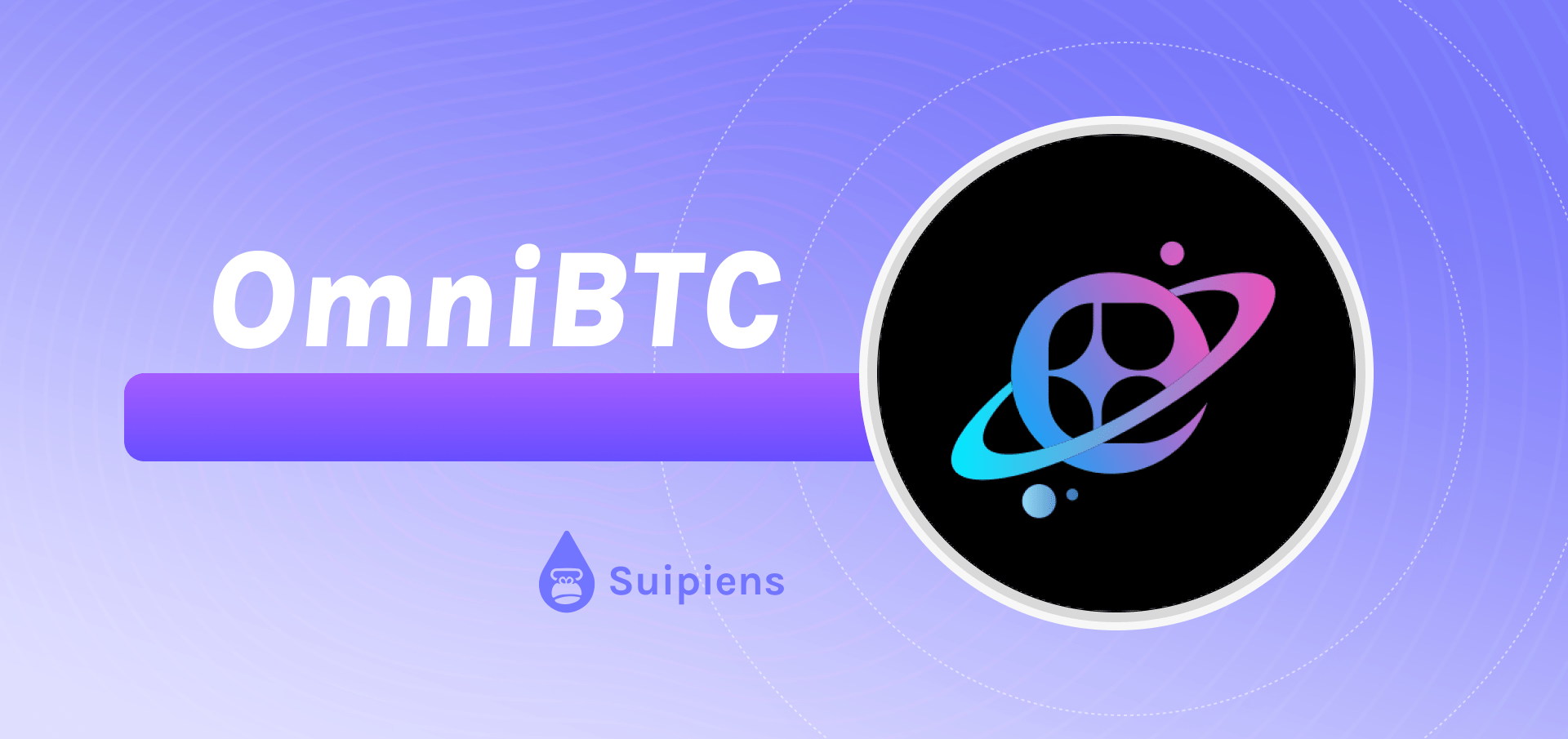 OmniBTC is a DAO dedicated to the creation of a decentralized multi-chain financial system. It created the DOLA protocol (Decentralized Omnichain Liquidity Aggregation Protocol) and various multi-chain apps based on it (such as OmniSwap/Omnilending/OmniBridge).
After integrating with numerous outstanding DEXs and multi-chain interoperable protocols (like as Wormhole and LayerZero), OmniBTC is currently concentrating on Sui & Aptos.
Final Thought
The Sui Blockchain is a growing community with many different types of applications. In this blog post, we highlighted the top 10 Dapps that are currently being used on the Sui Blockchain. As the Sui Blockchain continues to grow, we expect to see even more innovative and exciting applications being developed. We can't wait to see what the future holds for the Sui Blockchain!
Besides the information about the Dapps on Sui, you should also have knowledge Sui Blockchain NFT marketplace. Suipiens articles will give you all the information you need.
Be sure to check out Suipiens website and social media channels to stay up-to-date on all things about Sui Blockchain!