The Denver Sui Builder House Highlights
Discover the highlights of the Denver Sui Builder House, from insightful keynotes on Sui's founding to informative presentations on the journey to Mainnet.
Introduction
The Denver Sui Builder House provided a platform for builders in the Sui community to come together, learn, and network. The three-day event featured informative keynotes from industry leaders such as Adeniyi Abiodun and Kostas Chalkias, as well as engaging presentations from community members on topics ranging from gasless transactions to the future of gaming and NFTs.
During the Denver Sui Builder House, participants had the opportunity to learn about the latest developments on the Sui blockchain, including the roadmap to Mainnet and upcoming functionality. Builders showcased their products and technologies, all of which are expected to contribute to the growth of the network. The Sui Foundation partnered with security firm OtterSec to host SuiTF, an exciting coding tournament styled as a capture the flag challenge, with a total prize pool of $35,000 for the winners.
In this article, we'll explore the highlights of the Denver Sui Builder House and delve into the insights shared by speakers and attendees alike.
Sui Update: Recent Developments and Future Outlook
During his keynote speech at the Denver Sui Builder House, Adeniyi Abiodun, Chief Product Officer of Mysten Labs, spoke about the road to Mainnet and the milestones achieved during Sui Testnet Wave 1 and Testnet Wave 2. He emphasized how each wave allowed the developer team to refine different aspects of the Sui network, which is crucial for preparing it for widespread public use. Adeniyi confirmed that there will not be a Testnet Wave 4 and that Sui Testnet Wave 3 will launch in April as a permanent Testnet, focused on providing builders with an environment to try out their apps before public release.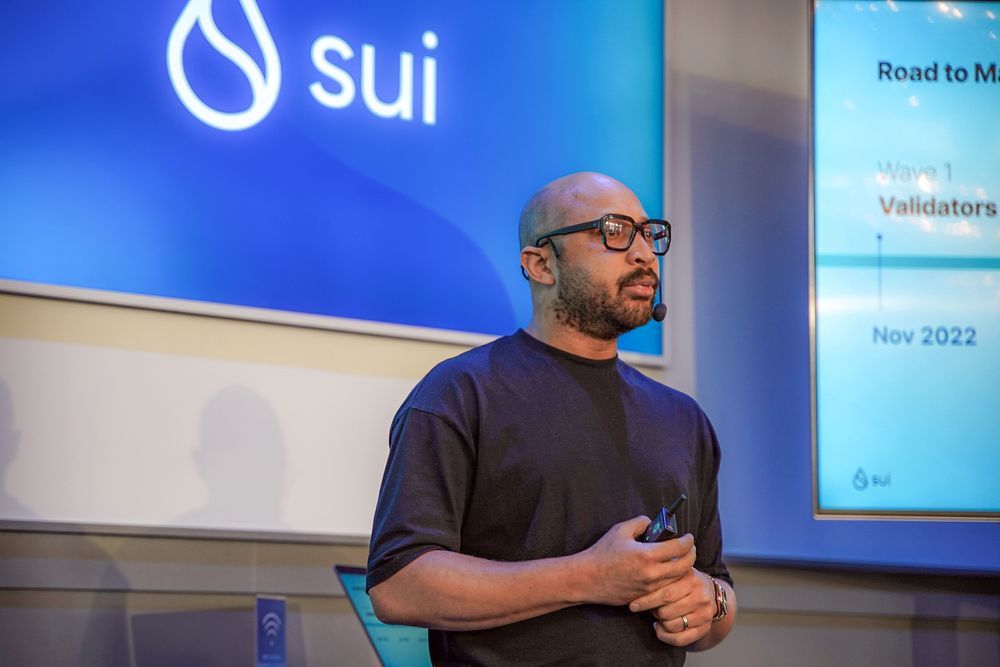 Adeniyi also announced DeepBook, an order book built for Sui by MovEX and funded by the Sui Foundation. DeepBook will provide aggregated liquidity, making it easier for DeFi and other app builders to connect to a token exchange layer.
In his keynote, Kostas Chalkias, Chief Cryptographer of Mysten Labs, provided an overview of Sui, from its origins to its current structure. He described working with Adeniyi, Evan Cheng, Sam Blackshear, and George Danezis on Libra for Meta, and how Mysten Labs began its initial work on Sui by assessing what they had already built and improving upon it.
Kostas then presented the core elements of Sui, including scalability through parallel and consensus execution, concepts of ownership and security in the Sui Move programming language, fundamentals of tokenomics, and the importance of cryptography. He explained that Sui was designed for cryptographic agility, which allows builders to plug in their preferred or the latest cryptographic algorithms, keeping Sui up-to-date with the state of the art in cryptography.
Sui's Key Elements
During the Sui Builder House event, Sean Mika of SuiNS emphasized the importance of name services in the Sui blockchain ecosystem. He presented the top-level domains .move and .sui, explaining how SuiNS facilitates traffic routing. With over 446,000 registrations, SuiNS provides domain services to users, making it easier for them to discover resources and connect apps to their domains.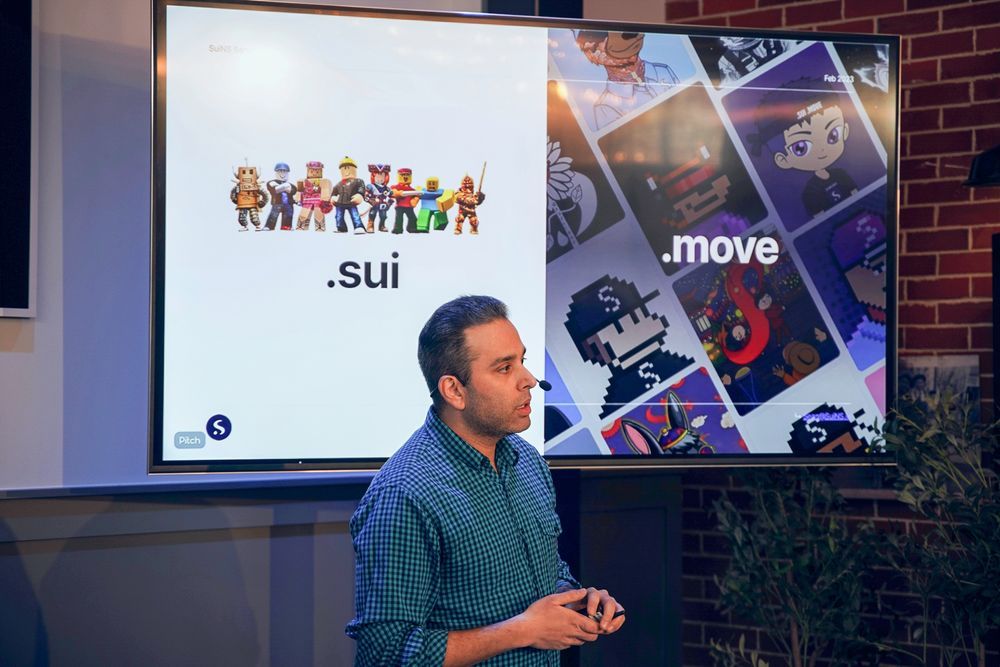 Lucas Baker, a Quantitative Researcher from Jump Crypto, a research and investment firm, discussed the rising threat of cyberattacks in web3 computing. He explained the different types of hackers - white hats, gray hats, and black hats - and how they operate. Baker pointed out that web3 hacks have already resulted in losses of $6.1 billion, making it essential for builders to understand hacker behavior and design effective bug bounty programs to mitigate potential security risks.
Building on Sui
As a relatively new language, Sui Move offers a vast opportunity for builders to explore their creativity. During the event, Move developer Paul Fidika demonstrated this by presenting Capsules, a versatile container for diverse resources on Sui that he created. Sui's asset types offer a wide range of possibilities, including game items, tickets, and market positions. Capsules provide metadata to any app on the network, and their containerization is made possible by leveraging dynamic fields on Sui.
Hisham Khan from OriginByte delivered a presentation on NFT standards, a topic of great interest among builders. He discussed how standards can help NFT creators collect royalties, and presented a design pattern that includes settings both at an NFT collection level and an individual NFT level. The pattern gives creators a permissioning system, collection management, and distribution management for their NFTs, and the allowlist helps prevent bypassing of royalties. Hisham attributed Sui's scalability to enabling this pattern.
Gas fees are another topic of great interest among builders, and Shinami's James Chen and Nikhil Chari delivered a talk and live demo of a gasless interface using their new API. The team announced the launch of Sui Gas Station, which will provide frictionless cryptocurrency experiences for the next wave of users. Their API abstracts away the complexities of gas by allowing builders to sponsor transactions.
Developers can use the Gas Station API to build frictionless experiences and new business models on Sui, which will lead to better games, wallets, and other apps on the network. Ethos Wallet, presented by Nadia Eldeib of Ethos, is designed as a next-generation wallet for Sui, beyond simply showing a user's balance. The wallet serves as an entire platform that includes apps and NFTs, with Ethos creating Capy AI that takes users' Capys and adds an AI-generated background. Over 81,000 Capys benefited from Capy AI. The innovative thinking that went into Ethos Wallet complements Sui's next-generation nature.
SuiTF Competition
At the Sui Denver Builder House, a friendly competition was held to showcase the coding skills of the builders. The competition was designed in a capture-the-flag style, with players attempting a series of increasingly complex challenges created in collaboration with OtterSec, a company that specializes in conducting security audits of blockchains and applications. For instance, the second challenge required players to find a path from a given address on Sui to a view of Denver. The most challenging of them all was the final challenge, which involved searching Sui Devnet for an object representing Sui's founders.
Sui would like to extend our congratulations to Kenny Abitbol, Senior Associate at Coinbase, for securing the first place in the Sui Denver Builder House Challenge.
Conclusion - Register for Vietnam Builder House today!
Discover more about Sui and connect with its creators and other developers! The Sui Foundation is organizing our upcoming Builder House in Vietnam, taking place on March 18-19, 2023. Look forward to informative talks, a competition with exciting rewards, and other enjoyable events.
Register for Vietnam Builder House today!
Be sure to check out Suipiens or one of the most popular communities on Sui Blockchain to stay up-to-date on all things about Sui Blockchain!