Sui Network Is Looking Validators For Its Testnet Wave 3!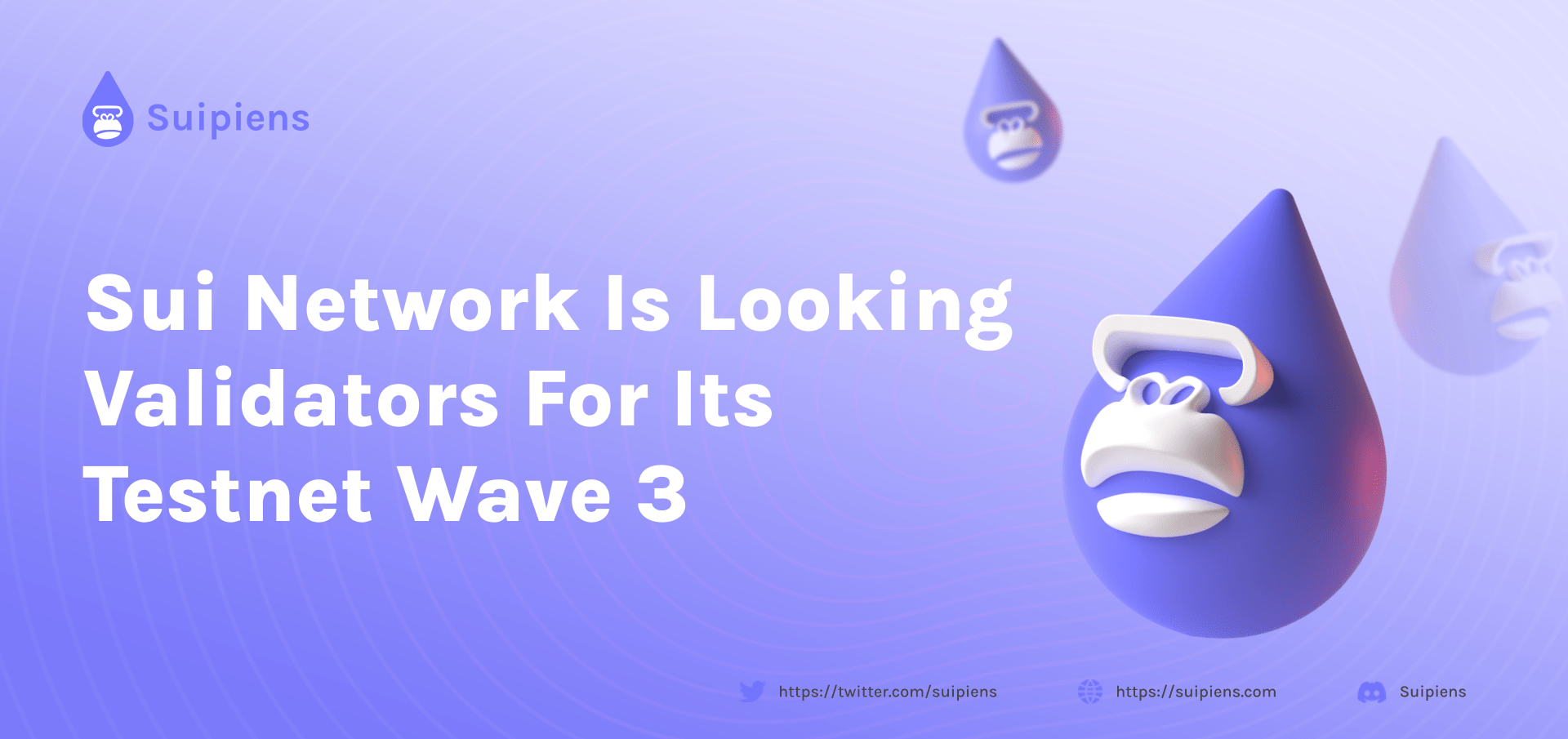 Sui formally launched the Sui Wave 3 validator applications on February 23, 2023. The time limit for this application is anticipated to be Monday, February 27, at 11:59 p.m. PST.
Sui Network prioritizing social good and decentralized finance has just declared the start of Testnet Wave 3 and invited developers to join its Testnet as validators. It is enlisting developers who want to serve as test validators as part of this rollout.
The Testnet Wave 3 is a crucial element in the continuous advancement of the Sui Network. Its primary purpose is to allow the platform to validate its functionality and detect any potential problems prior to its public launch. During the testing process, validators will be responsible for operating network nodes, which will aid in preserving the platform's security and verifying transaction authenticity.
Those who aspire to become validators for the Sui Network should take part in the testnet. Validators will have the responsibility of running nodes on the network, verifying transactions, and guaranteeing the platform's reliability.
Sui is seeking to recruit validators with previous experience in managing nodes on blockchain networks and a strong conviction in decentralization. Validators must possess sound understanding of blockchain technology and be able to identify and resolve any difficulties that could arise during the testing phase.
The launch of Sui Network's Testnet Wave 3 is approaching, and Sui is urging builders interested in becoming validators to apply as soon as possible. This testing phase brings Sui Network one step closer to achieving its goal of creating a decentralized platform capable of supporting both financial and social impact. Sui has also specified that applications must be submitted by 11:59 pm PST on Monday, February 27th. To apply to become a validator in Testnet Wave 3, please follow this link: Sui Testnet Wave 3 Validator Applications.
See more: Sui Testnet Wave 2
Be sure to check out Suipiens website and social media channels to stay up-to-date on all things about Sui Blockchain!