Suicune: Revolutionizing Scratching Games on Sui Blockchain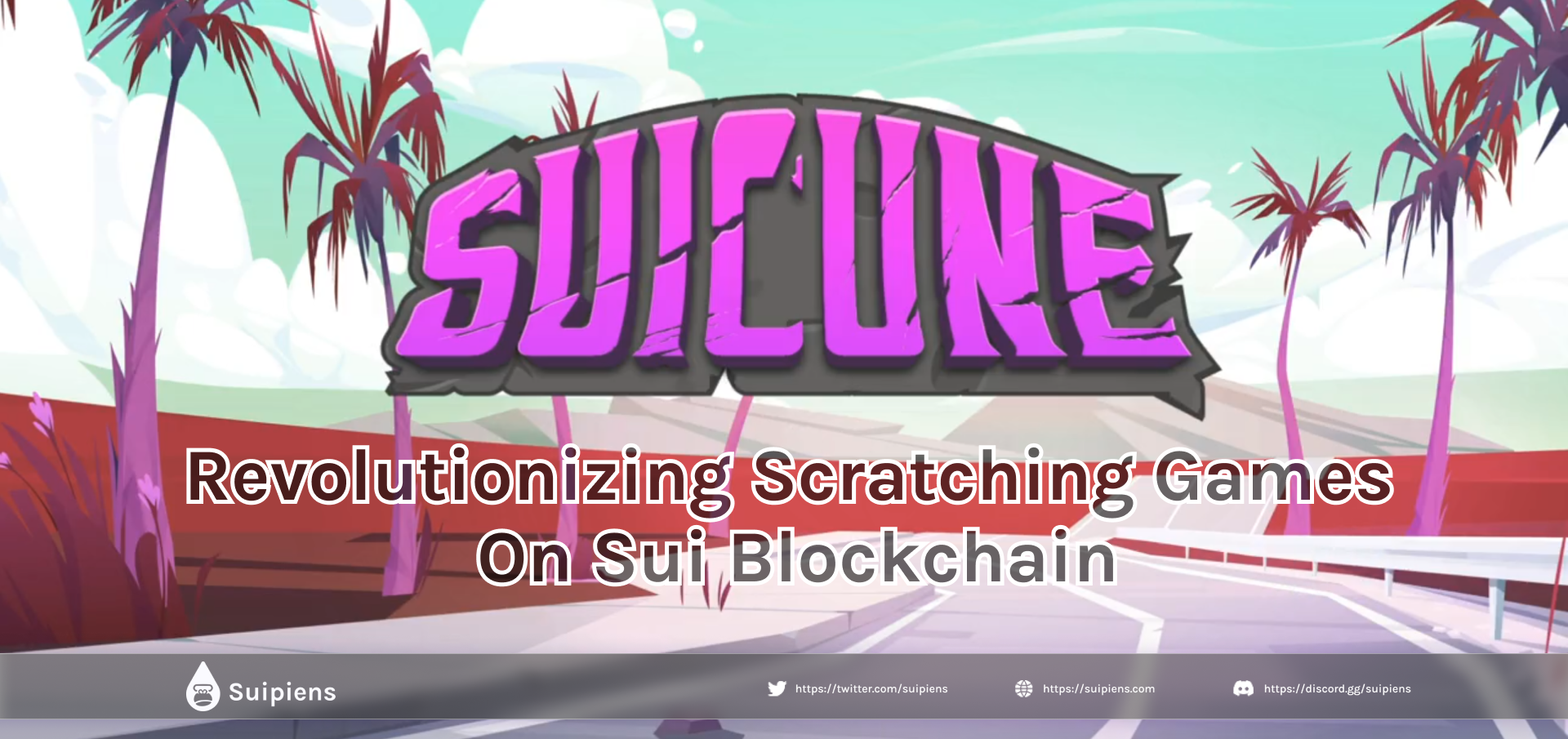 Discover Suicune, the groundbreaking scratch card game on the Sui blockchain. Explore its unique features, NFT collection, and community-driven evolution.
Introduction
Welcome to the world of Suicune, where scratching games take on a whole new dimension. Prepare to embark on an exhilarating journey into the realm of the first-ever scratch card game on the blockchain. This groundbreaking concept offers a truly unique experience that remains unmatched in the gaming industry.
Suicune stands proudly as the ultimate powerhouse in the realm of scratching game hubs on the Sui Network. With its impressive collection of 2222 exclusive NFTs offering a wide range of distinctive features, Suicune is set to revolutionize how we engage with this thrilling genre of games.
Why built on Sui Blockchain?
The decision to build Suicune on the Sui blockchain was driven by numerous factors, all of which contribute to creating an exceptional gaming experience for the Sui community. With the rapid growth and development of the Sui network, Suicune gains invaluable support from a large and vibrant community. This thriving ecosystem ensures Suicune platform has the necessary resources and backing to flourish.
The Sui blockchain stands out as one of the industry's leading ecosystems, excelling in crucial aspects such as transaction speed, scalability, and overall ecosystem improvements. By leveraging these cutting-edge technologies, Suicune is poised to deliver an unparalleled gaming experience, especially for those who hold a passion for traditional card games.
Building on the Sui blockchain provides a solid foundation for Suicune to thrive and reach new heights. The dedicated team behind Suicune is eager to embrace the latest advancements in blockchain technology, pushing boundaries to bring forth a truly remarkable gaming experience.
Features
With a collection of 2222 unique NFTs, Suicune offers a diverse range of NFTs, each with its own distinctive features. These collectibles add an element of rarity and exclusivity, ensuring that every player can find something special to cherish.
Suicune's community is meticulously tailored for those who have a passion for Scratching games and a fondness for the iconic Pokemon, Suicune. Join a like-minded community of players who share the enthusiasm, creating an environment where camaraderie and gaming enjoyment thrive.
Holders of the Suicune NFT collection unlock a world of special privileges. As token holders, users are entitled to 60% of the profits generated from the exciting Scratching games. Additionally, they will receive 70% of weekly royalties in $SUI, allowing them to reap the rewards of their investment and participation.
Suicune NFT holders wield the power to vote for Suicune's evolution, actively shaping the future development and direction of the platform. The community's voice matters and with the ability to influence Suicune's evolution, they become an integral part of the community-driven decision-making process.
Official links
Wrapping up
In conclusion, Suicune goes beyond a mere scratching game on the blockchain. It offers a unique and revolutionary gaming experience, with innovative features and a strong foundation on the Sui blockchain. Its collection of 2222 NFTs ensures every player finds something special, fostering camaraderie among enthusiasts. Holders of Suicune NFTs enjoy special privileges, including profit sharing and influence over the platform's development. With the support of the growing Sui network, Suicune delivers an unmatched gaming experience, driven by a dedicated team embracing blockchain technology. Get ready to step into the world of Suicune, where scratching games blend with blockchain, unlock an extraordinary gaming experience, and shape its future.
Read more about the Top 7 Most Popular Sui Blockchain Games here: https://suipiens.com/blog/sui-blockchain-games/
Important note: The information provided here is for informational purposes only and should not be construed as financial investment advice. It is essential that you conduct thorough research (DYOR - Do Your Own Research) and exercise caution before making any investment decisions.
Be sure to check out Suipiens' website and social media channels to stay up-to-date on all things about Sui Blockchain!