Sui Invests 117M $SUI for Ecosystem and Community Development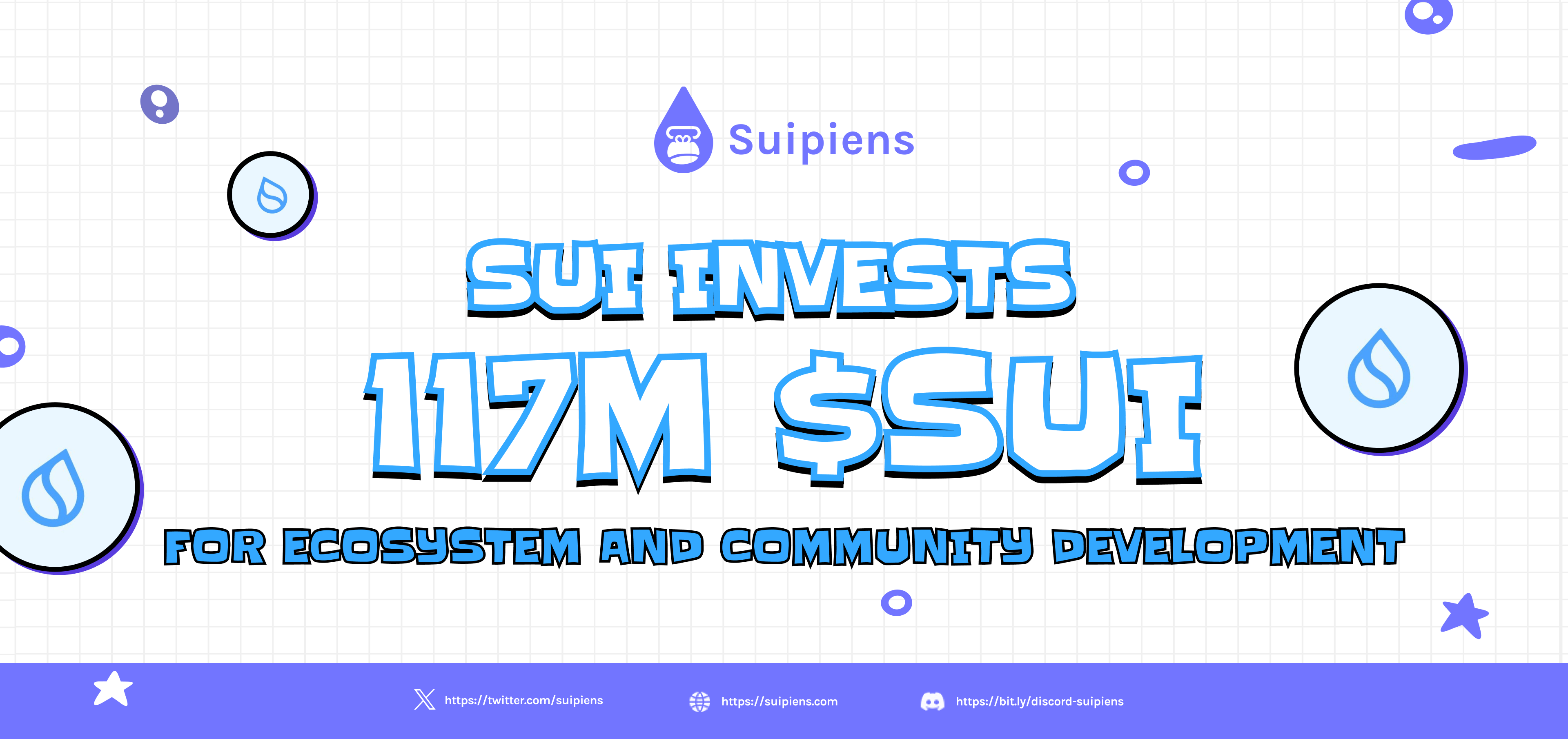 As Sui's TVL and usage expands, Sui has opted to redirect resources from external market makers to bolster the development of its ecosystem.
In a recent announcement dated October 5, the Sui Foundation, the driving force behind the Sui blockchain, has unveiled an ambitious plan to foster the growth of its ecosystem. This significant initiative involves the creation of a dedicated ecosystem development fund, with a substantial allocation of 117 million SUI tokens, equivalent to approximately $51 million USD at the time of this writing.
To put this into perspective, this allocation represents a significant 13.6% of the current circulating supply of Sui tokens and 1% of the overall supply, which stands at 10 billion SUI tokens.
It's crucial to note that these tokens are sourced from Sui's Community Reserve, constituting 50% of the total SUI supply, as outlined in the project's tokenomics. Moreover, these funds have already been unlocked, ensuring that there will be no adverse impact on the existing circulating supply of SUI tokens.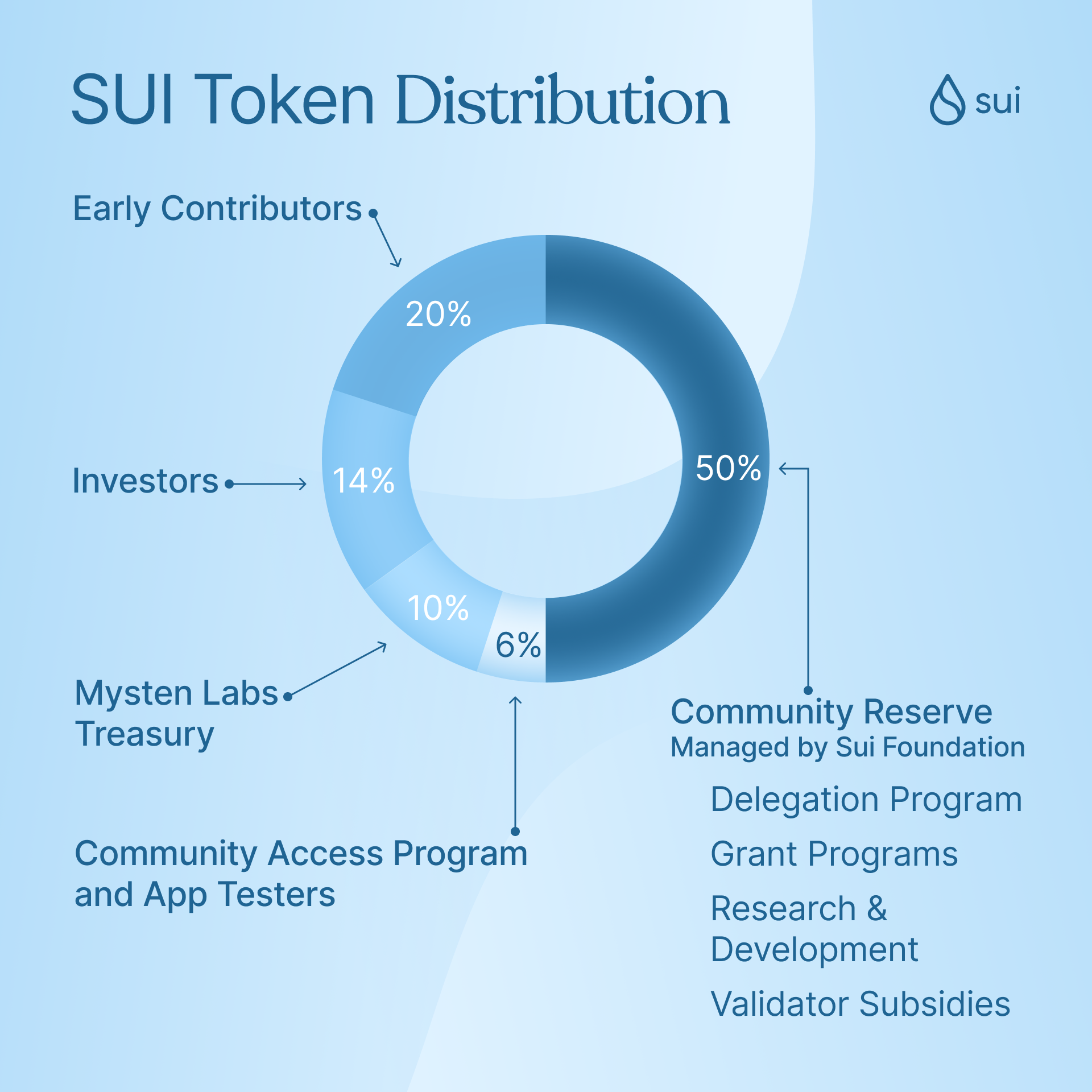 The primary objective of this newly established ecosystem development fund is to nurture and support a new generation of decentralized finance (DeFi) initiatives and applications within the Sui blockchain ecosystem. These initiatives will encompass the integration of cutting-edge technologies, including DeepBook CLOB, Automated Market Makers (AMM), liquid staking, and lending order book mechanisms.
Greg Siourounis, the Managing Director of the Sui Foundation, emphasized the significance of this move, saying, "The milestones reached by Sui and its community in its first five months have been remarkable, but they represent only a fraction of what this network was built to achieve. Today's reallocation represents a key influx of resources that will provide a new tailwind for Sui's community of builders, developers, and ecosystem participants and fuel Sui's ecosystem growth in the coming months and beyond."
Interestingly, the announcement of the ecosystem development fund did not trigger a significant change in the price of the SUI token. Since its mainnet launch in May, the SUI token's price has experienced fluctuations, declining from its initial price of $1.40 to its current value of $0.44, as reported by CoinMarketCap.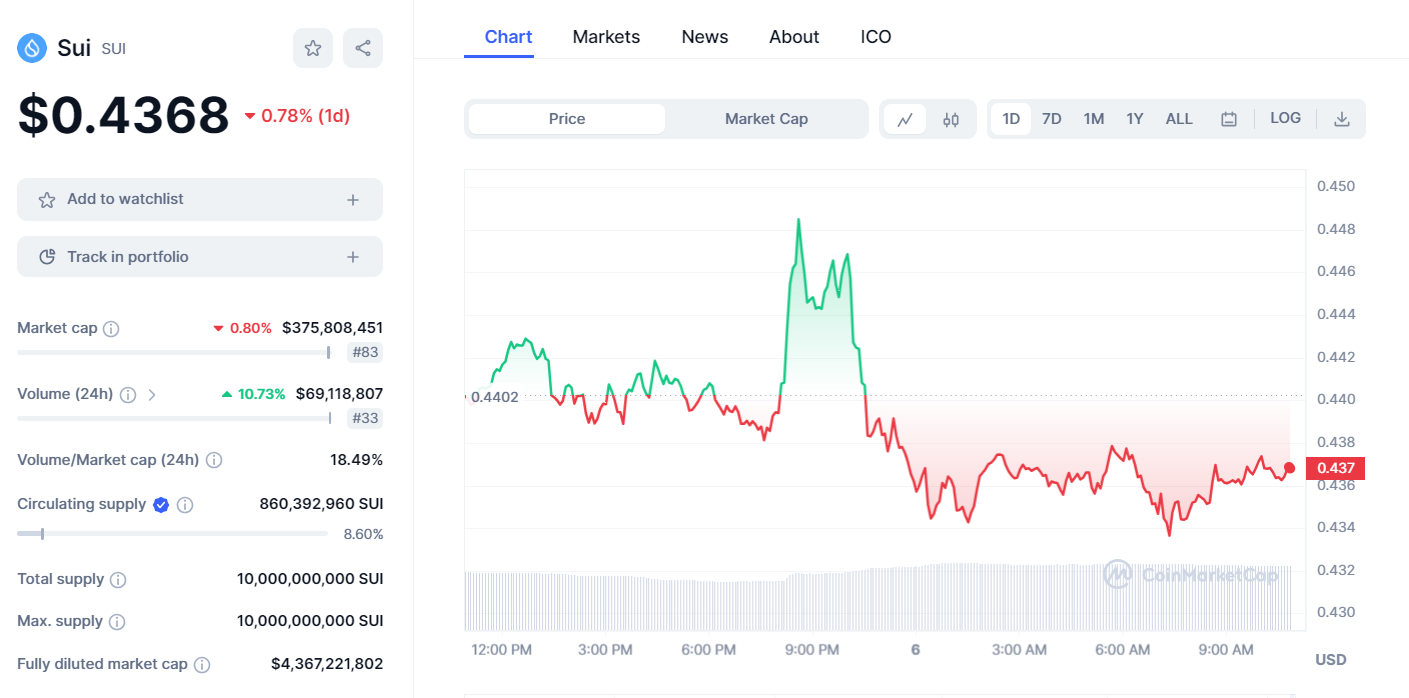 Just under a year ago, Mysten Labs made headlines by securing an impressive $300 million in funding, propelling its valuation to over $2 billion. Founded by five former Meta employees with extensive experience in cryptocurrency projects for major tech companies, Mysten Labs is a testament to the thriving and dynamic nature of the blockchain and cryptocurrency space.
Wrapping up
The allocation of 117 million SUI tokens to the ecosystem development fund is a strategic move that underscores Sui's commitment to innovation, growth, and community empowerment. As this fund begins to shape the future of the Sui ecosystem, we can anticipate exciting developments in the realm of DeFi, trading infrastructure, liquid staking, and lending order book mechanisms.
Sui's journey is far from over, and this bold initiative marks a significant milestone in its evolution. With the backing of a dedicated ecosystem development fund, Sui is poised to lead the way in the blockchain and DeFi space, offering new opportunities and possibilities to its community and beyond. Stay tuned for the exciting journey ahead as Sui's ecosystem continues to flourish and innovate.
Be sure to check out Suipiens' website and social media channels to stay up-to-date on all things about Sui Blockchain!