Overview: Sui Testnet Wave 1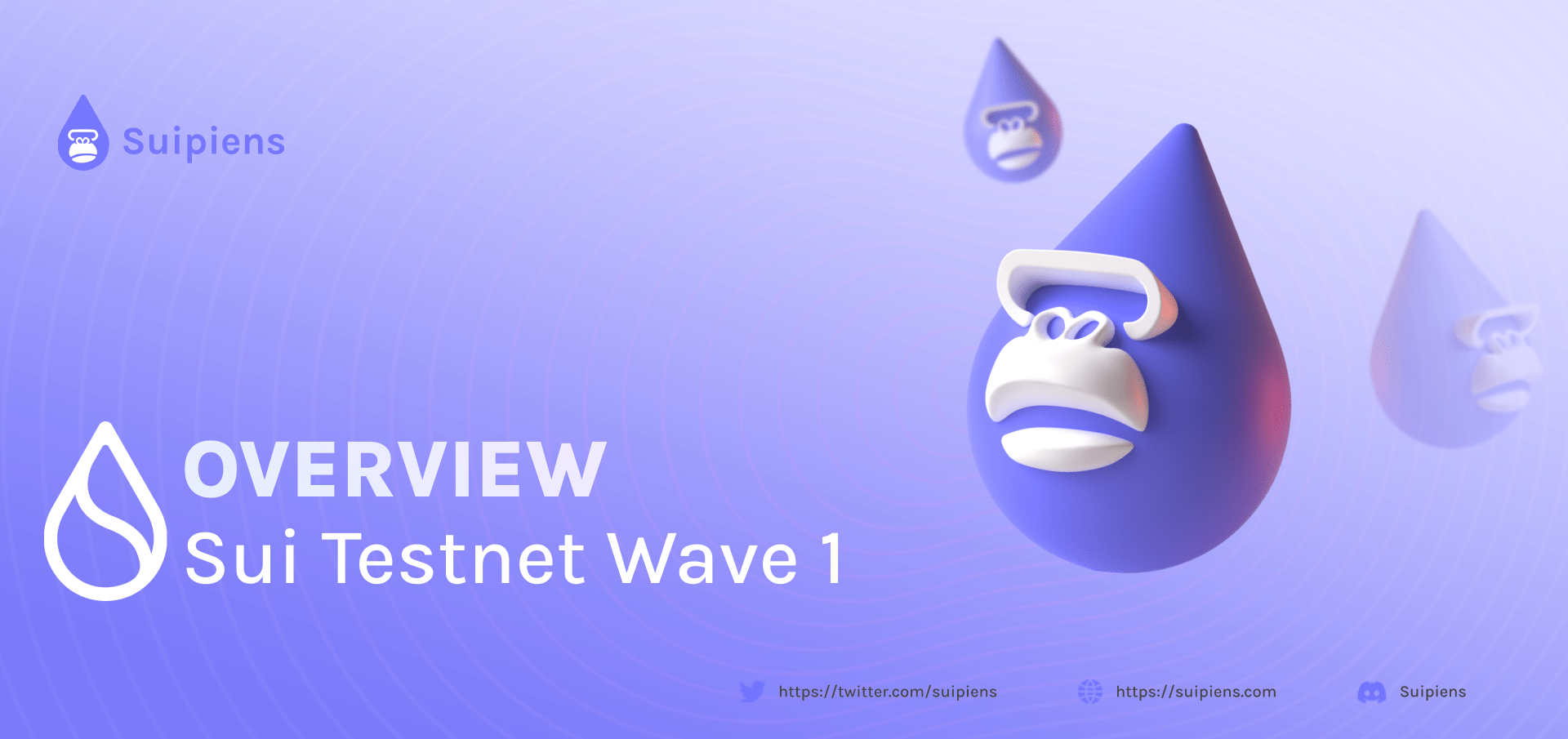 This post is an introductory overview of the Sui Testnet Wave 1. The main aim is to provide a summary of the Sui Testnet Wave 1 process and results, as well as some insights into what users can expect from upcoming wave releases.
Introduction
Welcome to the Sui Testnet! As Testnet Wave 1 came to an end, we would like to provide a summary of what has been achieved. We will be providing an overview of all that is included in TestNet Wave 1 for Sui. In addition, we will outline some information for the next phase of the Sui Testnet. Let's get right into detail
What Is Sui Testnet Wave 1?
The first wave of the Sui Testnet was launched on November 17, 2022. For a period of two weeks, the Wave 1 Testnet network continued to run. It is seen as a significant step toward a decentralized Sui Mainnet and the first version of the Sui Network to function with operators outside of Mysten Labs.
Testnet is targeted towards operators, whereas Devnet provides an integrated network for builders. Sui published an open application for operators in August and more than 28,000 people applied, which was a resounding response. Sui was inspired to create a Testnet centered on operators by the extraordinary quantity of input he received. In order to develop muscle memory for decentralized coordination and incident response, Testnet Wave 1 is anticipated to identify a core of committed operators with experience implementing, monitoring, and debugging Sui.
Sui also had the chance to identify issues with his initial attempt at running a decentralized network and come up with workable solutions during the testing of Testnet Wave 1.
Testnet And Devnet Comparison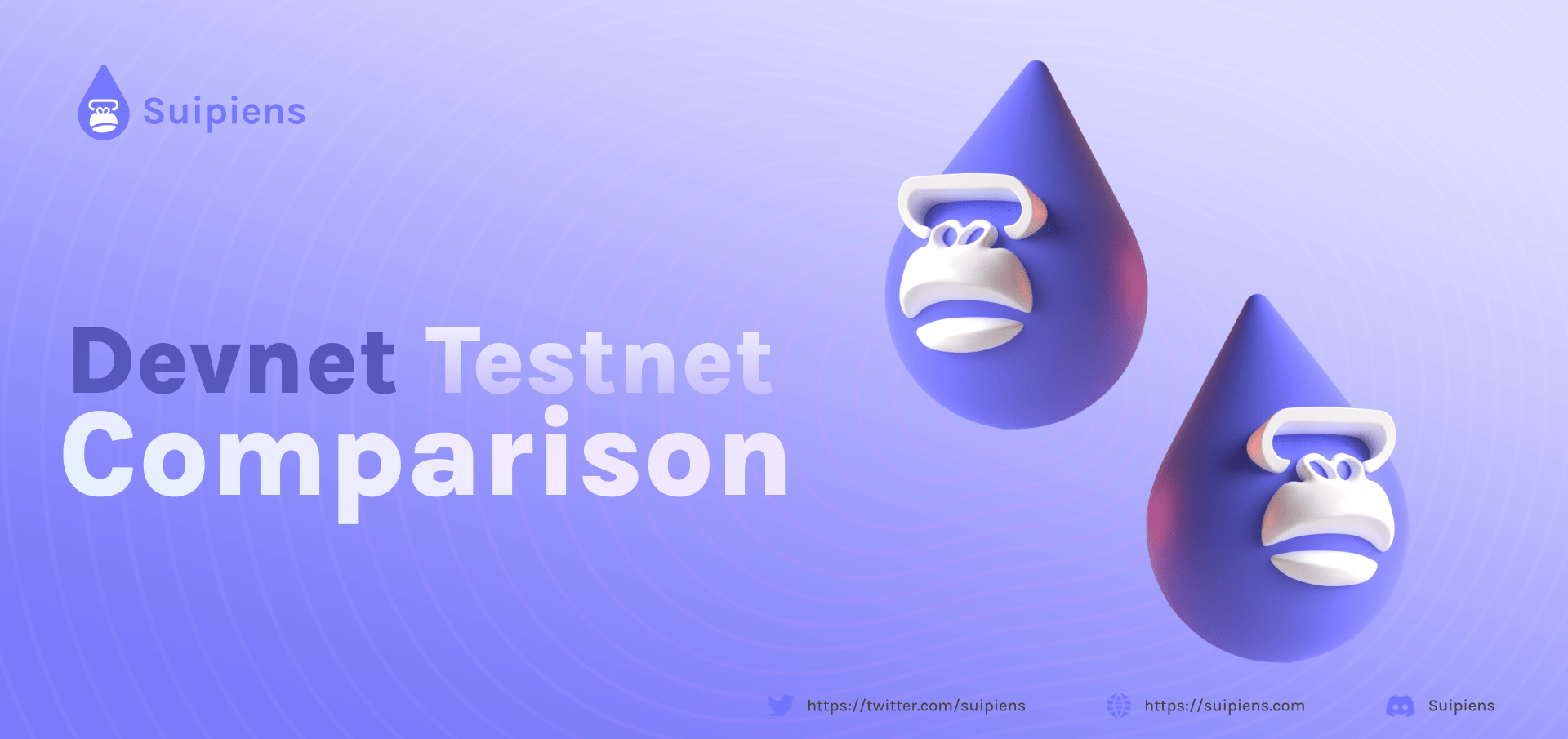 The addition of standalone validators marks the biggest transition from Devnet to Testnet Wave 1. Mysten Labs runs four validators on the Devnet network to validate network transactions. Third-party validators and Full Nodes chosen from the Sui team's open application process are included in Testnet Wave 1 as well.
The community based on Testnet will take over incident management from Mysten Labs control, as it is currently done on Devnet. This modification increases community involvement and accountability in Sui's health.
Testnet Wave 1 is temporary and operator-focused, therefore Devnet is still the preferable environment for developers to create and test apps. Due to its geographical dispersion, the Testnet could need to go through operational exercises and may experience a lengthier coordination delay for fixes.
In order to provide operators with a smooth experience, faucets might additionally have speed limits. Devnet will update validator software more regularly and address developer experience issues more swiftly.
The Results Of Running Testnet Wave 1
On December 1, 2022, Sui Testnet Wave 1 came to an end after several weeks of operation. With independent validators and node, operators spread across 8 time zones and 10 countries, the test effectively accomplished its objective of simulating decentralized coordination and crisis response on a geographically dispersed Sui network.
To recap, let's examine some of the highlights of Testnet Wave 1 as well as the issues that still need to be resolved.
Highlights Of The Testnet Wave 1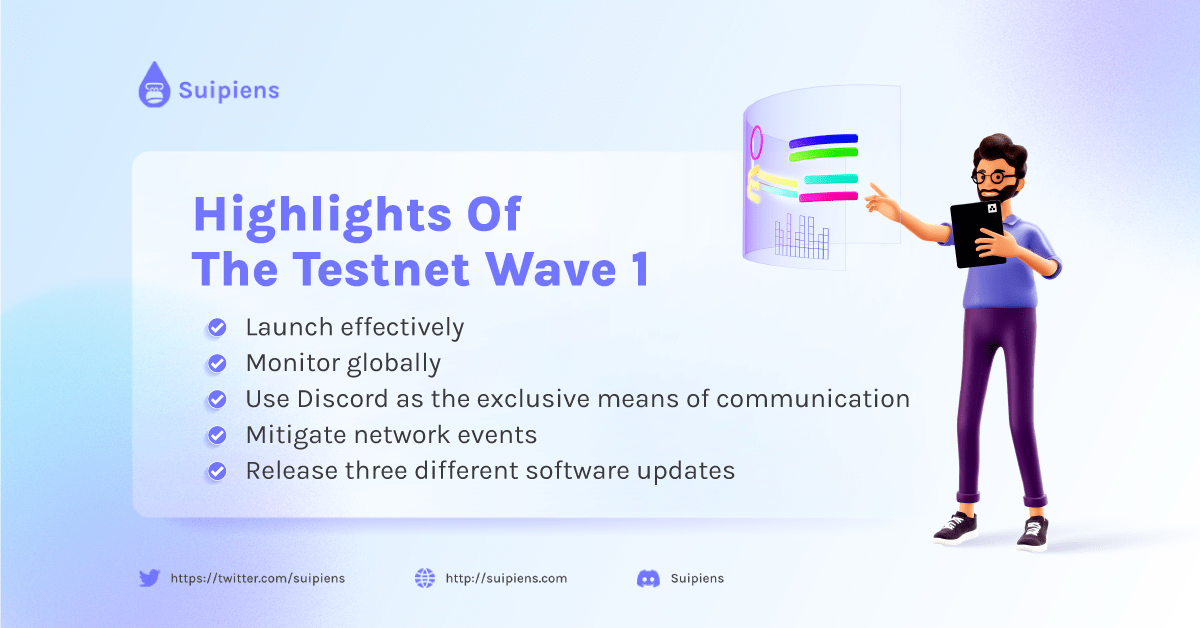 What Sui focused on during Testnet Wave 1 is listed below:
Launch effectively
Sui established their initial collaboration with validators to launch Sui online with Wave 1.
Monitor globally
Sui set up global monitoring to monitor Wave 1 consensus health, network health, throughput, and resource utilization after realizing how crucial it is to keep any multi-node network healthy, and how important it is when multiple geographically distributed operators own these nodes.
Use Discord as the exclusive means of communication
Sui was compelled to switch to a new form of communication in Wave 1 after discovering the necessity of communication to organize the foundation ceremony, respond to inquiries about data changes or changes, share problems, and provide information about software patches. Sui decided on Discord as the exclusive means of communication and acknowledged its usefulness.
Mitigate network events
Sui is given the opportunity to practice techniques in Testnet Wave 1 for the detection, diagnosis, and mitigation of network events related to problems like disconnections, misconfigurations, document errors, node synchronization, and catch-up, consensus reliability, machine resource consumption, spikes in transaction traffic.
Release three different software updates
Applying live updates and patches may be necessary to maintain network health. Sui released three different software updates during Phase 1 to address problems as they appeared. Without any delay or data loss, all operators were able to update to the latest version.
Usage Stats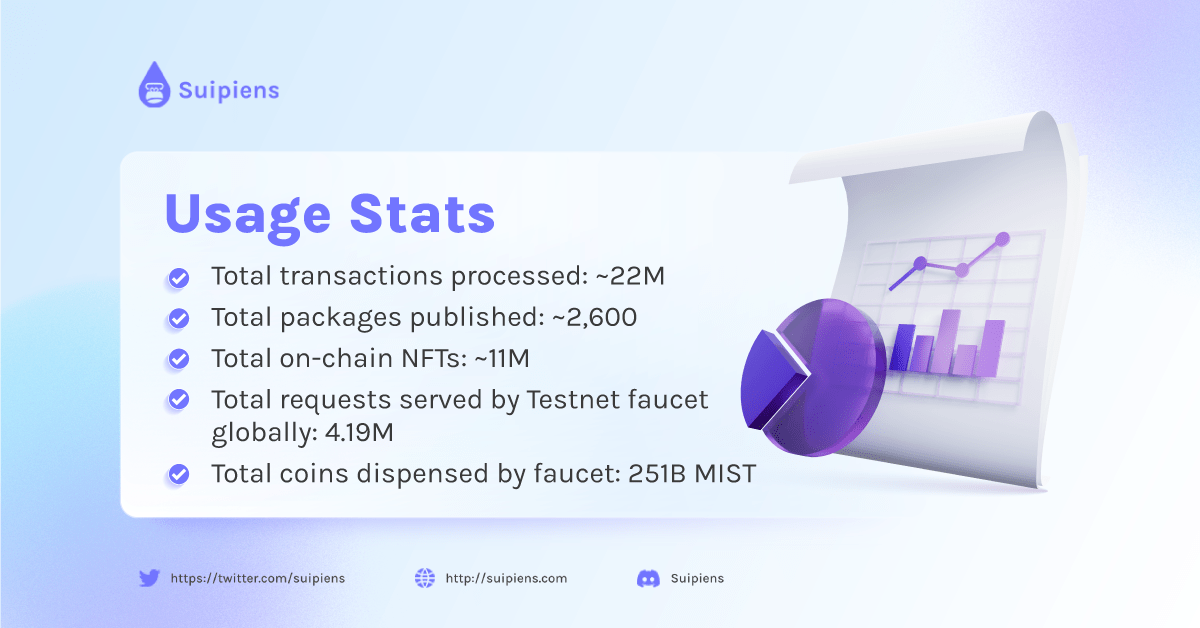 Total transactions processed: ~22M
Total packages published: ~2,600
Total on-chain NFTs: ~11M
Total requests served by Testnet faucet globally: 4.19M
Total coins dispensed by faucet: 251B MIST
Testnet Wave 1 Incidents And Solutions
Although Testnet Wave 1 posed significant difficulties for Sui's operators, Sui was able to fully overcome them and advance in upcoming updates and advancements. Here are three noteworthy incidents:
Validators gradually lose consensus liveness
During testing, validators steadily lose consensus, which finally prevents the network from reaching the desired quorum. A node could wait for a request to be returned that was deducted but never communicated, which could result in a direct lock in the Narwhal Byzantine broadcast process, as was discovered after several days of debugging.
Sui devised a solution for this edge case and progressively brought back each blocked validator to achieve the desired quorum. Sui decided to establish a new network due to other technical issues after this problem cropped up a few days prior to the Testnet's public launch on November 17.
Newly restarted validators failed to catch up to the latest consensus state
In the second case, the recently restarted validators are unable to reconnect and catch up to the most recent consensus state. The Narwhal consensus round number was accidentally adjusted to zero on reboot according to an edge case that Sui found. Therefore, queries become too slow to time out. Sui resolved this by bringing up-to-date the lagging validators and aiding in their catch-up when the network was operating again.
Memory leaks brought on by persistent network issues
Finally, through Testnet Wave 1, Sui was able to pinpoint the root cause of the long-standing network issue that partially fixed the memory leak. Although Wave 1 has not yet had a chance to deploy this fix, it is already included in Sui's upstream repository and will be added to Wave 2 and Devnet soon.
Final Thought
Wave 1 is now successfully finished, paving the path for Sui Testnet Wave 2. Early in 2023, Sui intends to launch Sui Testnet 2, which will concentrate on epoch management, tokenomics, and stake delegation. The community will once again work closely with Wave 2 to develop and improve the Sui infrastructure. Let's anticipate the Sui Testnet Wave 2 launch in the near future. We will come back soon and provide you with the most up-to-date information!
Be sure to check out Suipiens' website and social media channels to stay up-to-date on all things about Sui Blockchain!