A Complete Guide To Use BlueMove NFT marketplace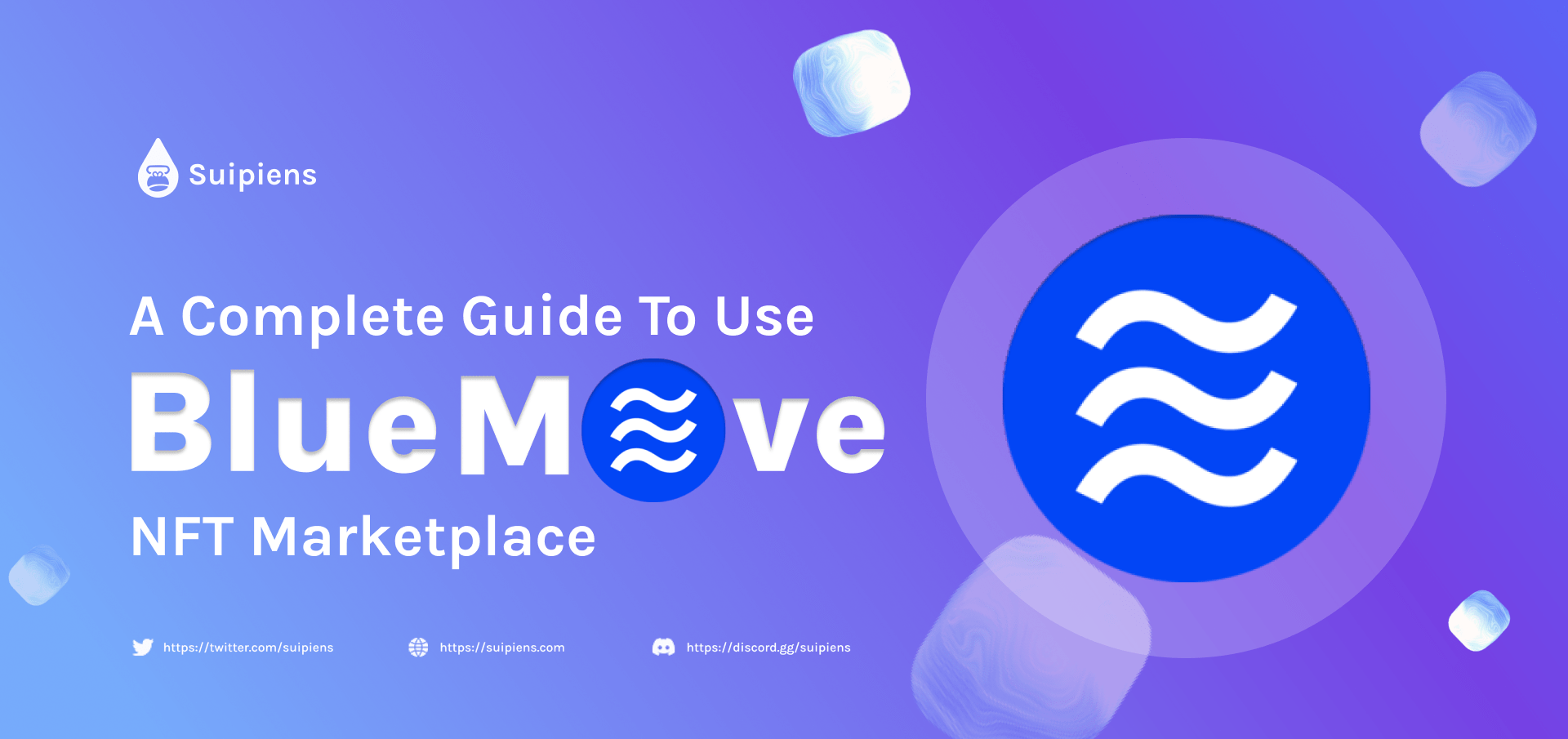 Unlock the full potential of BlueMove NFT marketplace with our comprehensive guide. Buy, sell, and trade unique digital assets like a pro today!
What Is a BlueMove?
Bluemove is an NFT Marketplace built on two blockchain layers 1 Aptos and Sui. Despite being a rookie in the field of NFT because the platform launched in August 2022. However, Bluemove also quickly received attention with outstanding advantages compared to the NFT Marketplace platforms in the industry, thanks to the attraction of two large Blockchain systems Aptos and Sui.
You can see more details about BlueMove at: Guide To Use BlueMove NFT marketplace.
What is needed before using BlueMove?
Wallet of Aptos and SUI network:
You can prepare yourself one of the wallets such as Pontem Wallet, Martian Wallet, Petra Wallet, Rise Wallet, Blocto Wallet, CLV Wallet to be able to connect to BlueMove platform.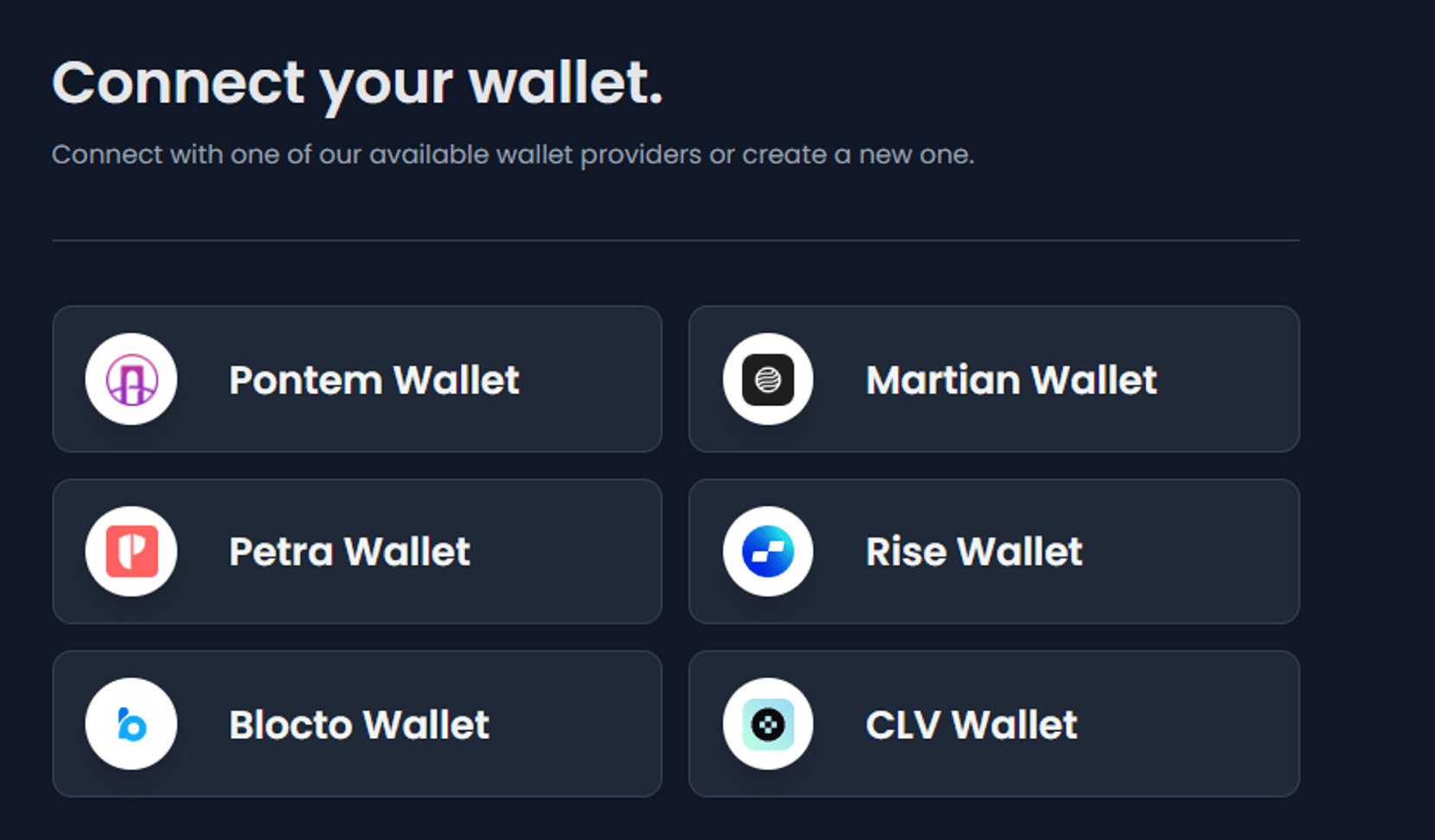 Guide to use on BlueMove
Step 1: Access https://bluemove.net/
Step 2: Select Connect Wallet to connect. The system will send you a request to confirm the connection, select Approve if you agree.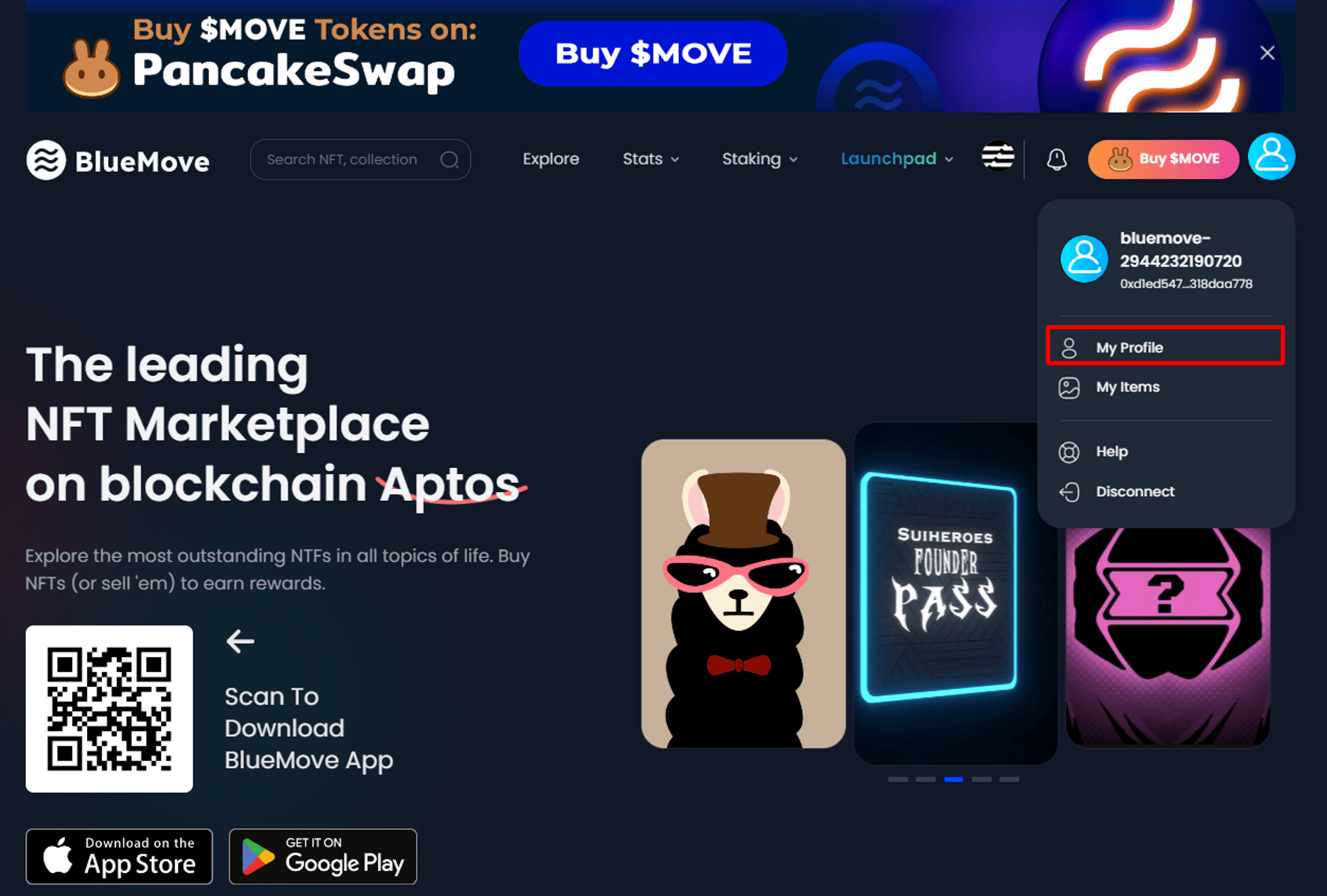 Step 3: Click on the Avatar icon and select My Profile to update your username, discord, Twitter, etc. Once done, select Update Profile.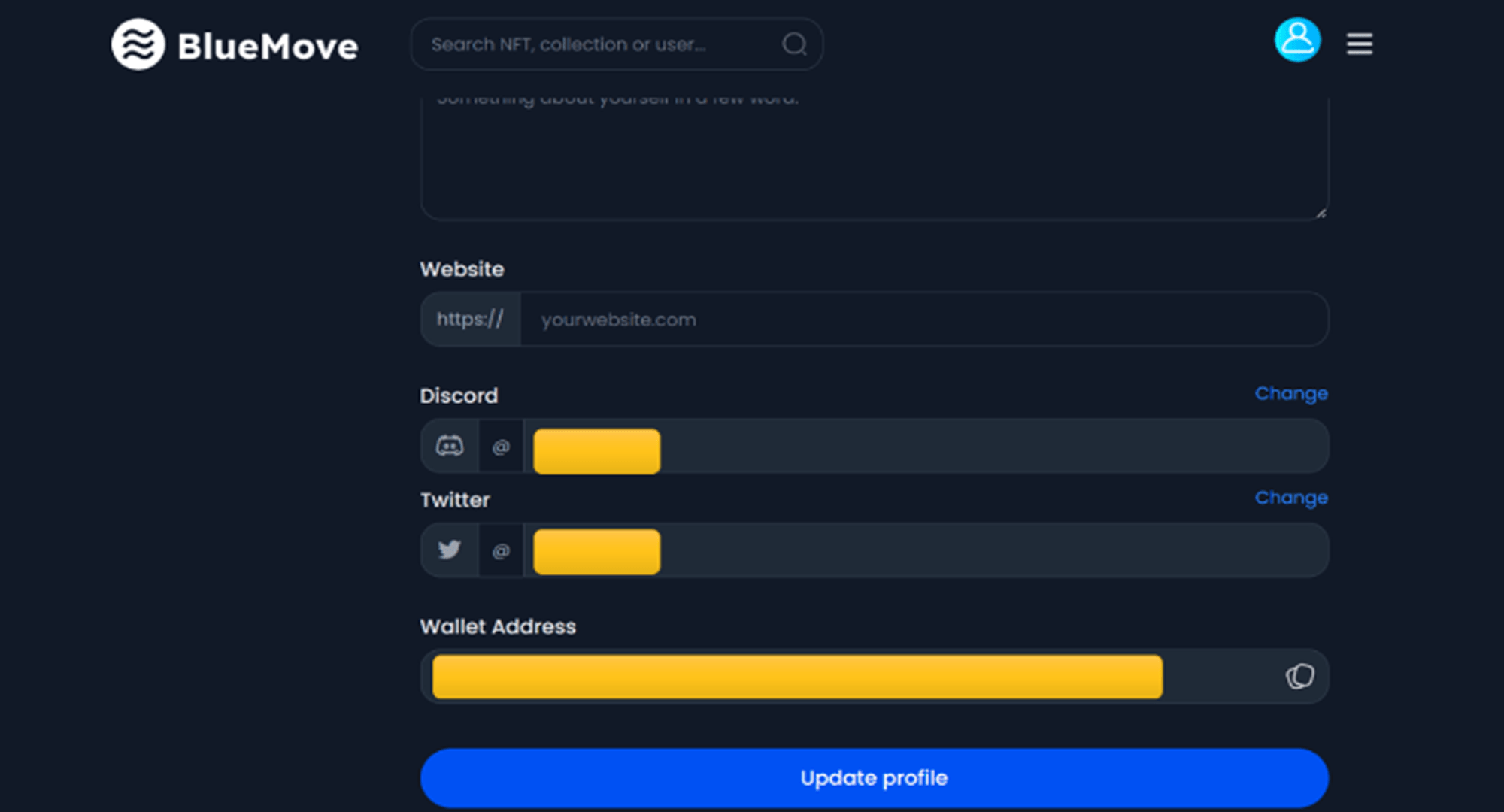 Guide to Mint NFT on BlueMove
You need to pay attention to the countdown of your favorite project to join on time, because NFT on BlueMove is minted very quickly.
Step 1: Select the Launchpad and continue to select "Launches".

Step 2: Select the upcoming NFT set and join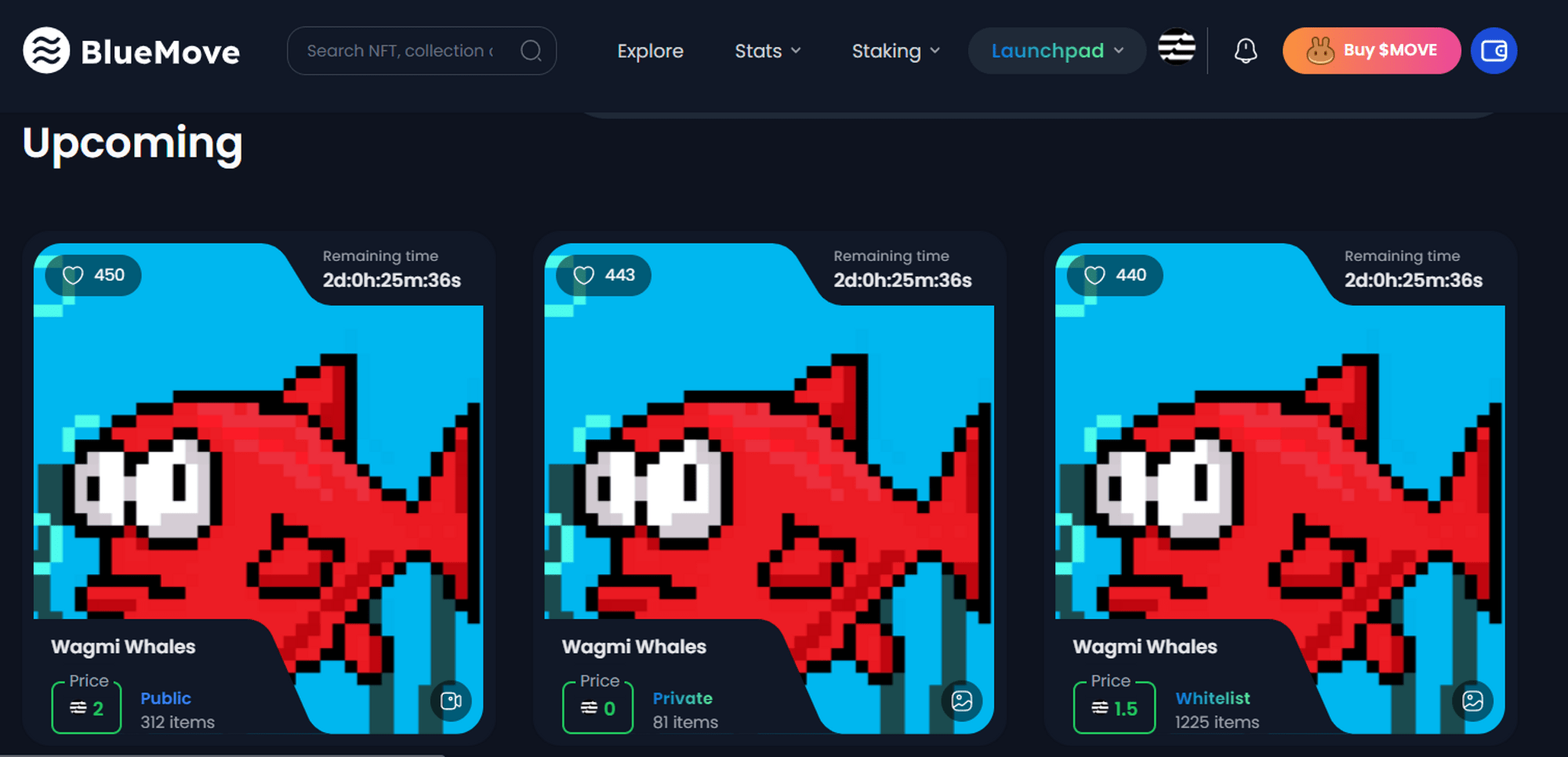 Step 3: Choose 1 NFT collection that is about to open for sale. Note before joining, you need to select Connect Wallet to confirm.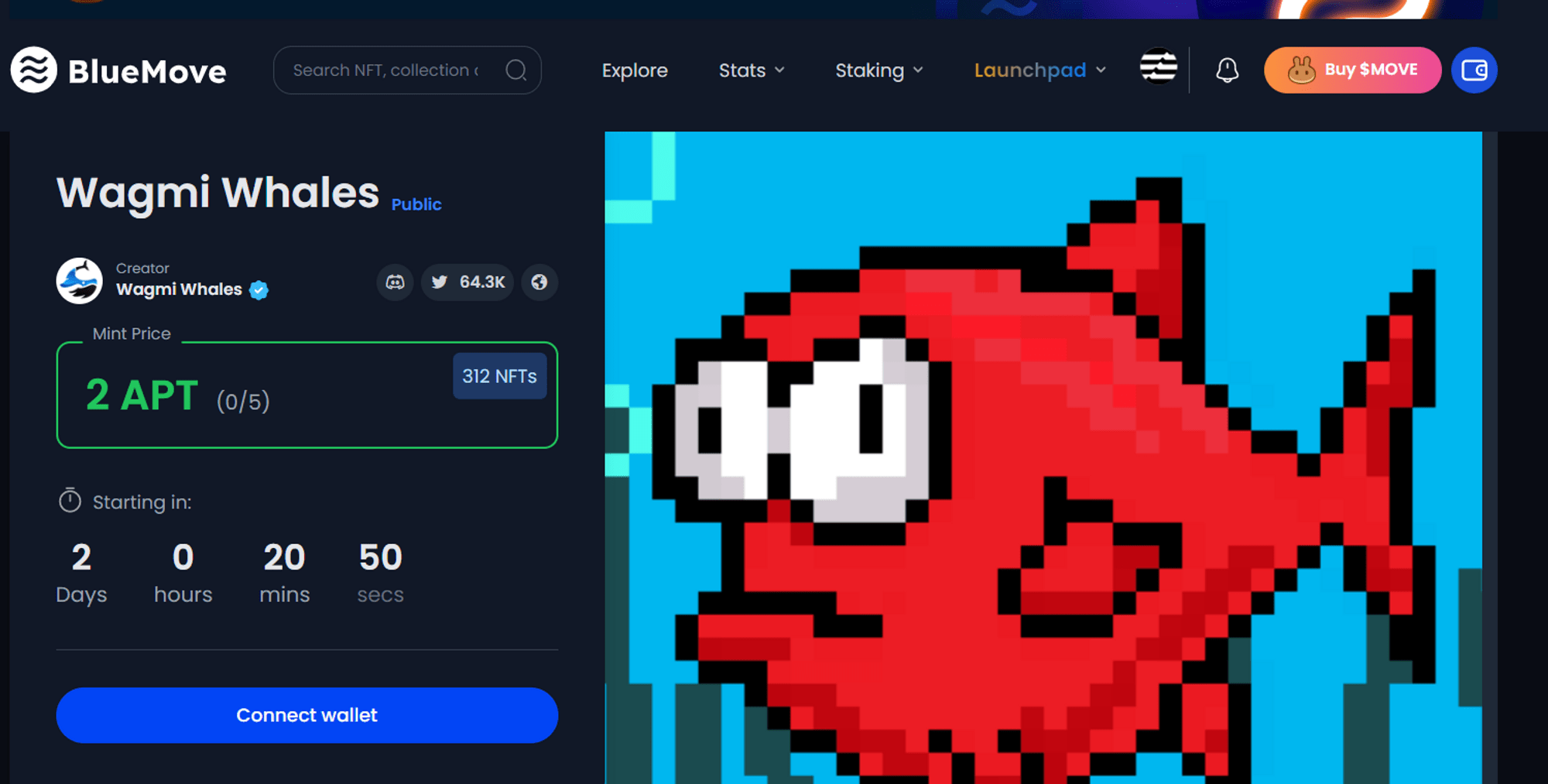 Step 4: At the verification section "Verify to Mint".
You just need to follow the instructions of the platform, typically select Tweet to post information about the NFT you want to mint on your personal Twitter. Then, copy the link you just tweeted and paste it into the box below.

Step 5: Select "Verify".
Step 6: Wait for Mint time and press "Go to Launchpad".
Guide to Sell NFT on BlueMove
Step 1: Select the Avatar icon and select My Items —> Select the NFT you want to sell.
Step 2: Select the NFT you want to sell and click List Token. Then enter the amount of APT/SUI you want to receive.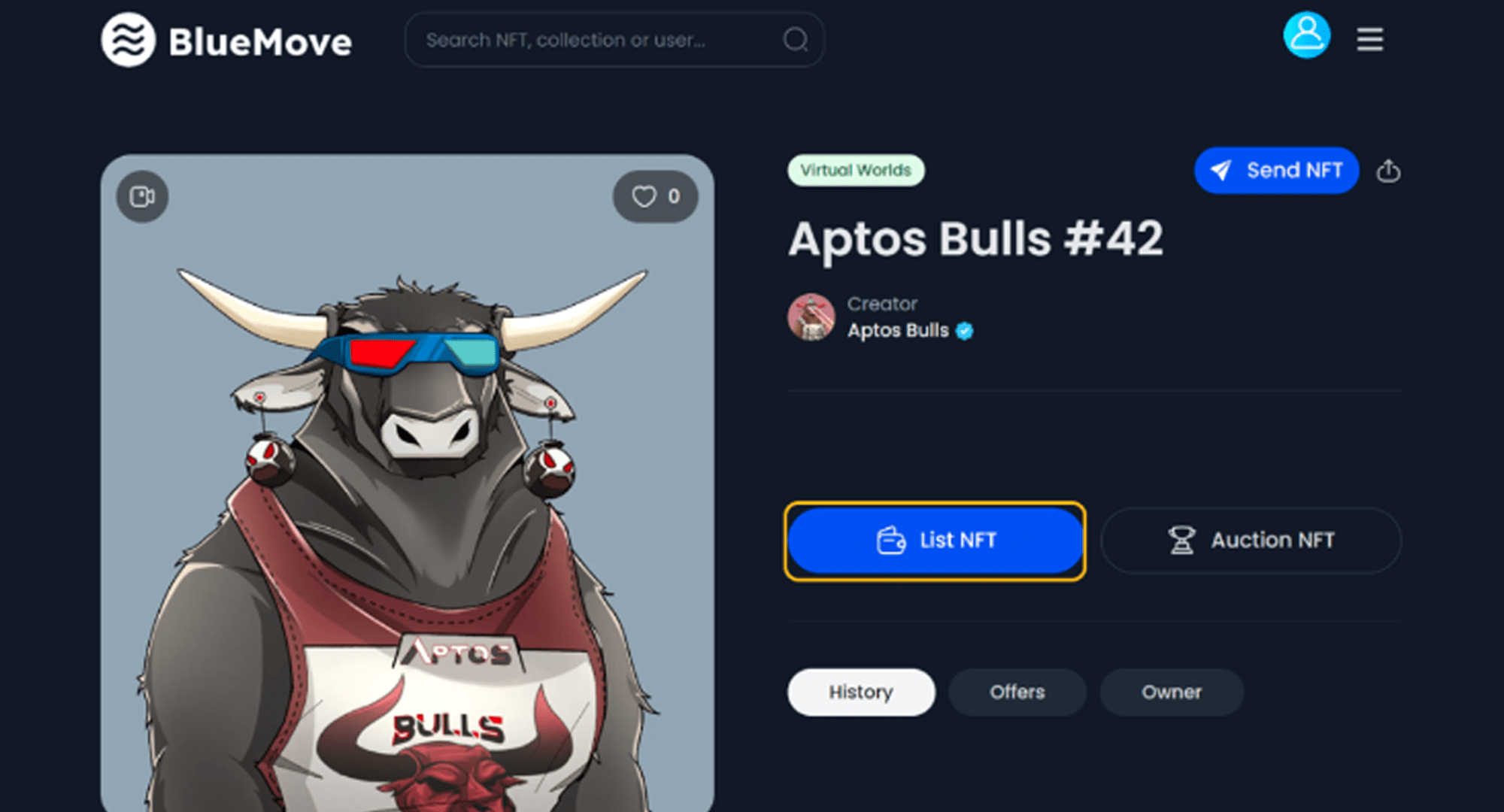 Step 3: Click Submit and the system will send you a confirmation request, select Approve to agree.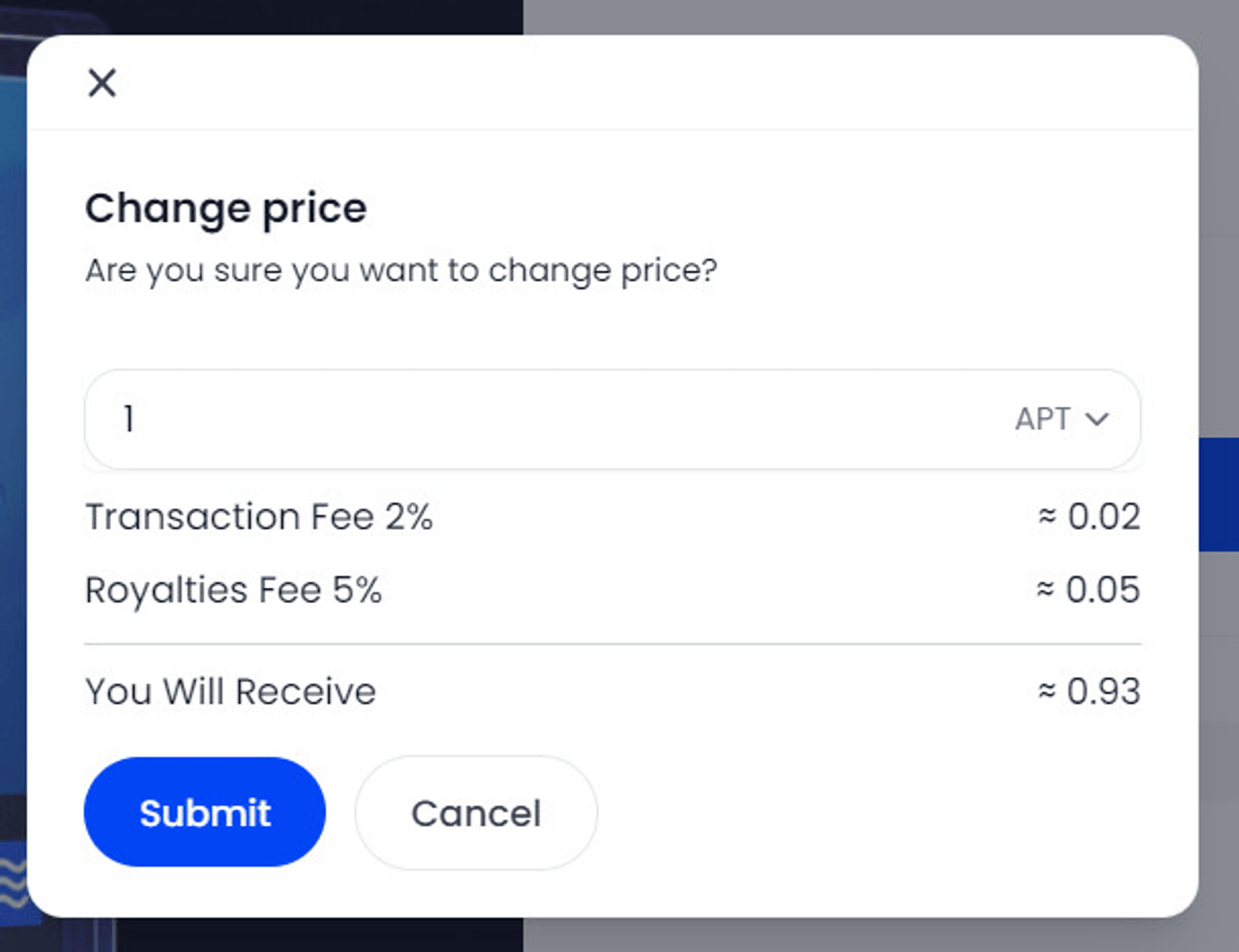 Guide to send NFT on BlueMove
The steps are similar to Sell NFT to open the interface containing NFT. Select the NFT to send and press the Send NFT button, then enter the wallet address to send and click Submit. The system will ask you to confirm one more time, press Approve if you want to transfer the NFT.
Final Thought
Above is all information about guiding you on how to use NFT on BlueMove. Most NFTs on BlueMove will get you the OG role or mint whitelist when the project is mainnet. Therefore, this is definitely an opportunity you should not miss. With full functionality and a seamless web and mobile experience, BlueMove is a comprehensive, so-called "all-in-one" platform for NFT enthusiasts. The project is now available on the web app stores, Apple and Google.
Be sure to check out Suipiens website and social media channels to stay up-to-date on all things about Sui Blockchain!