A Complete Guide To Use BitKeep Wallet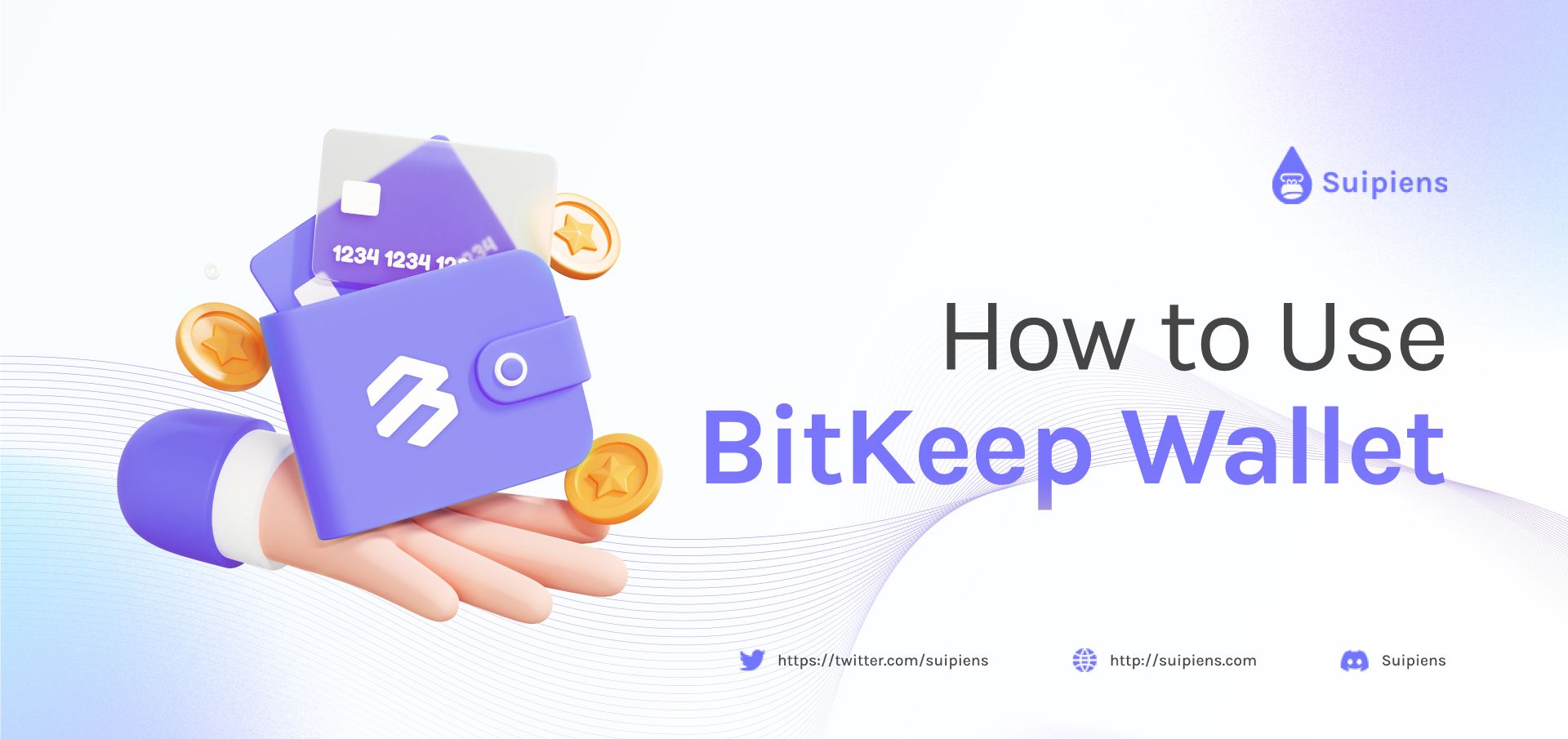 From setting up your wallet to understanding its various features and security measures—you'll be an expert on all things crypto before you know it!
Introduction
Are you looking to get started with BitKeep, the leading digital currency wallet? With cryptocurrency becoming increasingly popular, it's essential for any investor or trader to have a reliable and safe wallet to store their digital funds. In this complete guide to using the BitKeep wallet, we'll provide an overview of the features offered by this platform and detailed instructions on how to use it. If you're ready to take control and get secure storage for your cryptocurrencies - read on!
What Is a BitKeep Wallet?
Established in Singapore in 2018, BitKeep is a top decentralized multi-chain cryptocurrency wallet in Asia. Over 5 million people utilize the company globally over 200 nations and territories in North America, Europe, and Asia.
Currently, 168 countries and about 5 million users are served by BitKeep. In order to become an official suggested wallet, BitKeep established connections with 30 of the leading chains, including Polygon (MATIC), Solana (SOL), BNB Smart Chain (BSC), Ethereum (ETH), Fantom (FTM), Avalanche (AVAX), zkSync, Near, and Arbitrum.
With support for over 4500 cryptocurrencies, 8000+ dApps, and over 50 chains, Bitkeep seeks to offer users the most practical and user-friendly decentralized gateway.
What Makes BitKeep Wallet Unique?
BitKeep is a powerful and secure Web3 crypto wallet designed to make effortless trading easy with some unique features.
Safe and transparent
BitKeep Wallet is the perfect solution for users looking to manage their digital assets securely, efficiently, and transparently. It offers a modern and intuitive user interface that makes it easy for users of all levels. With BitKeep, your data and assets are always in your own hands - no third party can access or control your funds. It also ensures complete transparency by allowing you to view each transaction on the blockchain.
Support many blockchain networks
BitKeep Wallet offers a comprehensive platform for exploring and interacting with the leading blockchain networks. From NFTs to DeFi protocols, it allows users to access a broad range of digital assets through its intuitive interface. It also provides an easy-to-use platform for participating in DAOs, allowing users to securely manage their funds, vote on key decisions, and more. With 80+ blockchain networks supported, BitKeep wallet is the perfect place to explore the ever-expanding world of digital assets.
Efficient cross-chain trading
The BitKeep Wallet is a revolutionary system that makes it easy to purchase and trade NFTs and tokens across different blockchains. With its efficient cross-chain trading capabilities, BitKeep enables users to access hot NFTs/tokens more quickly than ever before.
Explore many DApps
The BitKeep Web3 DApp Browser is the perfect tool for those who want to explore and use thousands of decentralized applications (DApps) across multiple networks. Our browser provides a seamless connection between BitKeep Wallet users and their favorite DApps, allowing them to securely access, store and manage digital assets within one integrated platform. With BitKeep, users can search through 20,000+ DApps in just seconds, making it easy to find the right app for their needs.
How To Create A BitKeep Wallet?
Following the step-by-step instructions, you can easily create a new BitKeep Wallet.
Step 1. Search "BitKeep Wallet Extension" and choose "Add To Chrome".
Access to the link to download
Step 2. Click "Create a new wallet".
Step 3. Create a password.
Step 4. Choose a version of Mnemonic Phrase and copy it. Click "Back up Done".
Step 5. Choose the appropriate words.
Step 6. Done! Click "Enter BitKeep Wallet".
Step 7. Start making transactions.
Final Thought
In conclusion, using BitKeep Wallet is a great and secure way to store your cryptocurrency investments. It's user-friendly, convenient and most importantly, safe. You don't need any knowledge of technology or be an expert in finance to start using BitKeep Wallet. All you need to do is follow the instructions in this guide, register an account and you will be good to go!
Besides BitKeep Wallet, there are other wallets on Sui Blockchain, including Coin98 Wallet and Surf Wallet. Try to decide which wallet is best for you from the many options available.
Be sure to check out Suipiens website and social media channels to stay up-to-date on all things about Sui Blockchain!
Official links about Suipiens: Website | Twitter | Discord