Vietnam Sui Builder House Highlights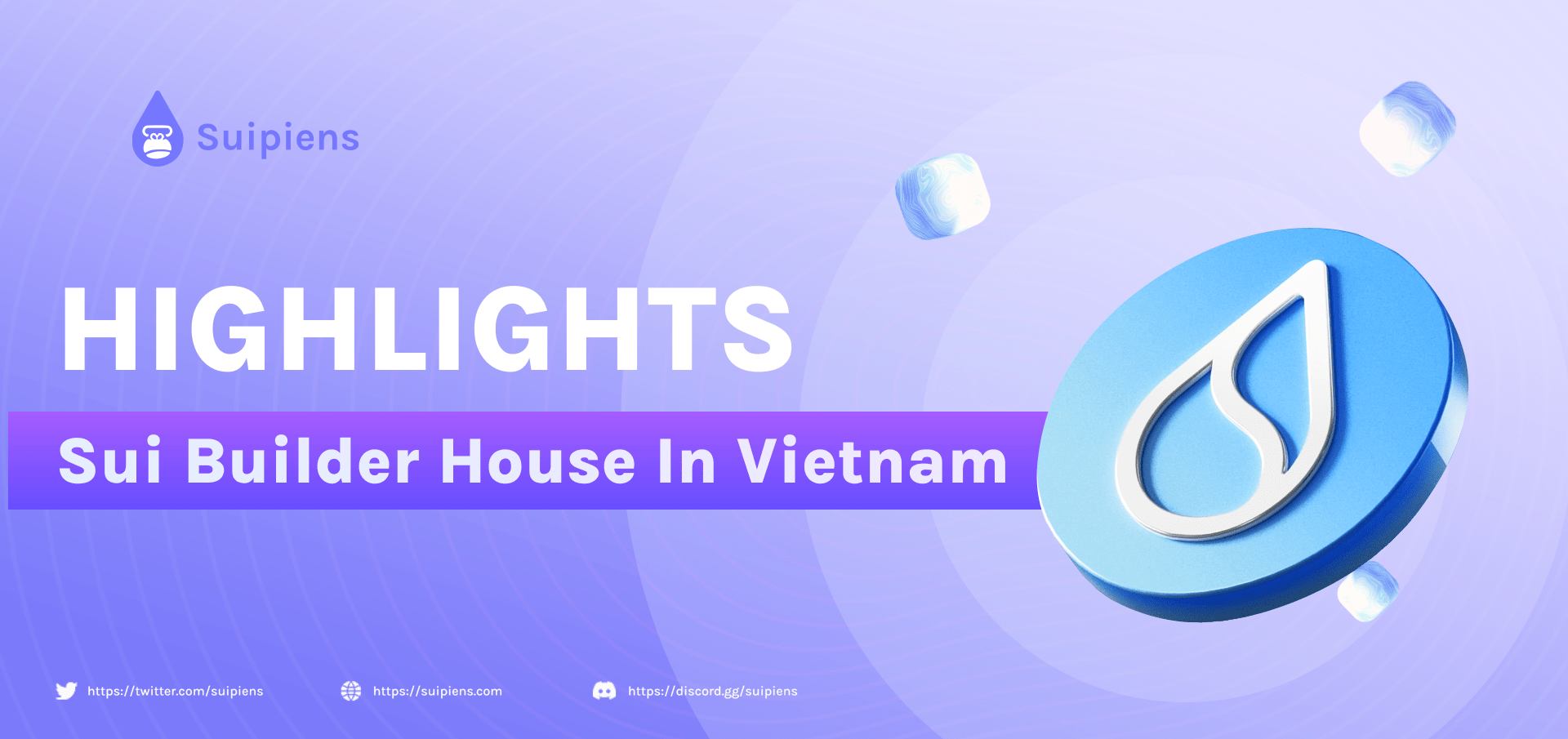 Discover the Sui Builder House in Ho Chi Minh City and its valuable networking opportunities for builders from Vietnam and beyond.
Introduction
Vietnam has become a hub for web3 developers, and it's no surprise that the Sui Foundation chose it as the location for its second Builder House event of 2023. The event attracted a group of active and enthusiastic developers, who spent two days learning about various projects, from launch platforms to developer tools.
The highlight of the event was a keynote speech by Adeniyi Abiodun from Mysten Labs, who shared the latest updates on the coming launches of Testnet Wave 3 and Mainnet. In addition to the presentations, attendees also participated in a coding challenge, with a total prize pool of $29,000.
To cap off the event, a cocktail reception was held high above the bustling streets of Ho Chi Minh City, where attendees enjoyed drinks, delicious appetizers, and stunning views while networking. This article will delve deeper into the highlights of the Sui Foundation's Builder House event in Vietnam.
Testnet Waves and Mainnet Overview
During the event, Adeniyi took the lead with a captivating keynote speech on Sui's progress and the upcoming launch of Mainnet. He began by reflecting on Sui's debut at the Game Developers Conference in March 2022, and shared details about the impressive results achieved during Testnet Wave 2. Adeniyi went on to highlight some of the exciting new features of the platform, including biometric cryptography, which allows users to easily access their wallets, and a true randomizing function that guarantees trustworthy results for features like dice rolls in games.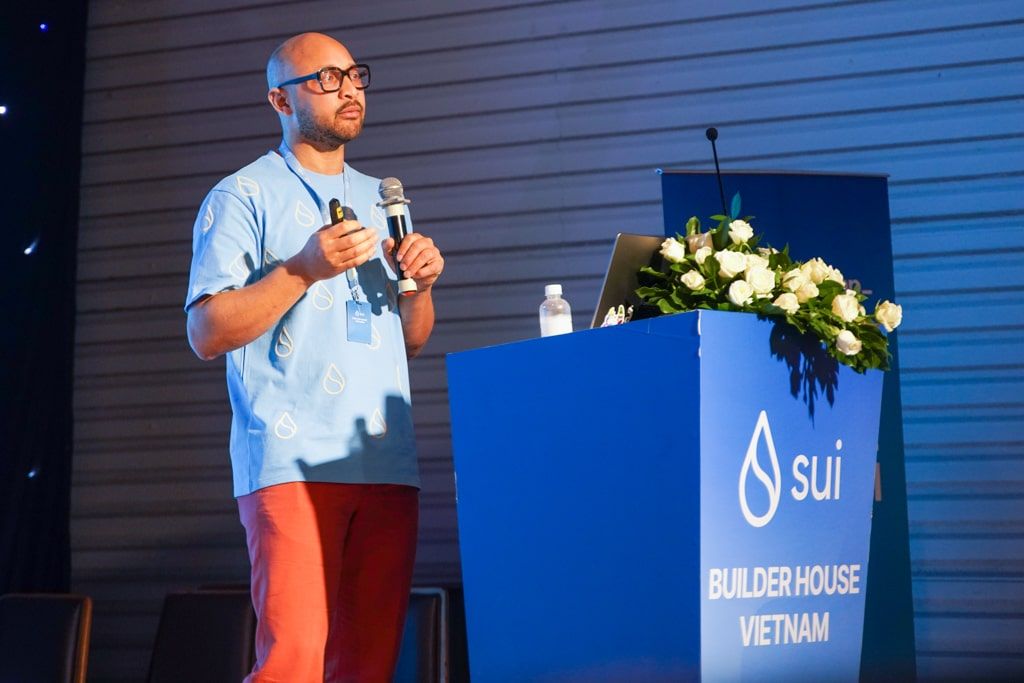 In addition, Adeniyi revealed that Testnet Wave 3 will focus on apps and builders, as opposed to infrastructure testing in the previous two waves. He also confirmed that Wave 3 will be a permanent Testnet running parallel to Mainnet, providing developers with a safe and reliable testing environment.
Basics of Game Building
Shayan Sanjideh, a Developer Relations Engineer at Sui Foundation, recently conducted an interactive workshop demonstrating the use of objects and functions for game development. During the session, he shared code samples showcasing how a game developer can create a car object and utilize Sui's distinct features to provide a car shop where players can purchase upgrades to enhance their car's performance.
This example highlights an early and captivating type of application that can be built on Sui, taking advantage of its gaming platform capabilities to support comparable features to those found on console and PC platforms. What's even more exciting is that games developed on Sui can enable players to trade parts and even establish independent garages to offer exclusive car modifications.
Impressive Developer Tools
The builders presented an impressive array of tools that can significantly speed up the development of applications on Sui. These tools range from plug-ins to platforms, and they even have a unique knowledge base system.
Move Studio is a complete online integrated development environment (IDE) that frees builders from the hassle of searching for libraries, installing dev tools, or carrying around a computer. With Move Studio, builders can open a browser and start coding their apps in an environment that includes color syntax highlighting.
Once the coding is done, builders can directly deploy their apps in Move Studio. It compiles, runs unit tests, and launches apps with ease. Builders can access Move Studio from any computer, which greatly increases their productivity on-the-go.
For builders who need more assistance, Movebase demonstrated its low-code browser-based development platform. Movebase includes drag-and-drop development and other tools to make building on Sui easier and faster. Along with coding help, Movebase includes monitoring and alerts, which allow builders to see how many people are using their apps and identify any usage barriers. Movebase offers a free plan that supports a single app, and a subscription-based growth plan that supports up to 10 apps.
MoveBit showcased its Move Analyzer, an IDE plug-in that verifies code in real-time as developers write it. The Move Analyzer fully supports Sui Move and is designed with minimal resource usage in mind. As an open-source community project, MoveBit invites continuous development and refinement. Additionally, MoveBit is a major contributor to Move Prover, the original open-source debugging tool for Move code.
Peerahna presented their innovative builder help and documentation system for web3. They recognized the fragmentation of web3 builders across channels and languages and deployed bots that listen for questions asked on specific channels. These bots then rebroadcast the questions to other channels, allowing someone who asked a question on the Telegram Suinami Riders group to have it automatically asked on the Sui Discord channel. If someone replies on any channel, the original questionnaire receives the answer.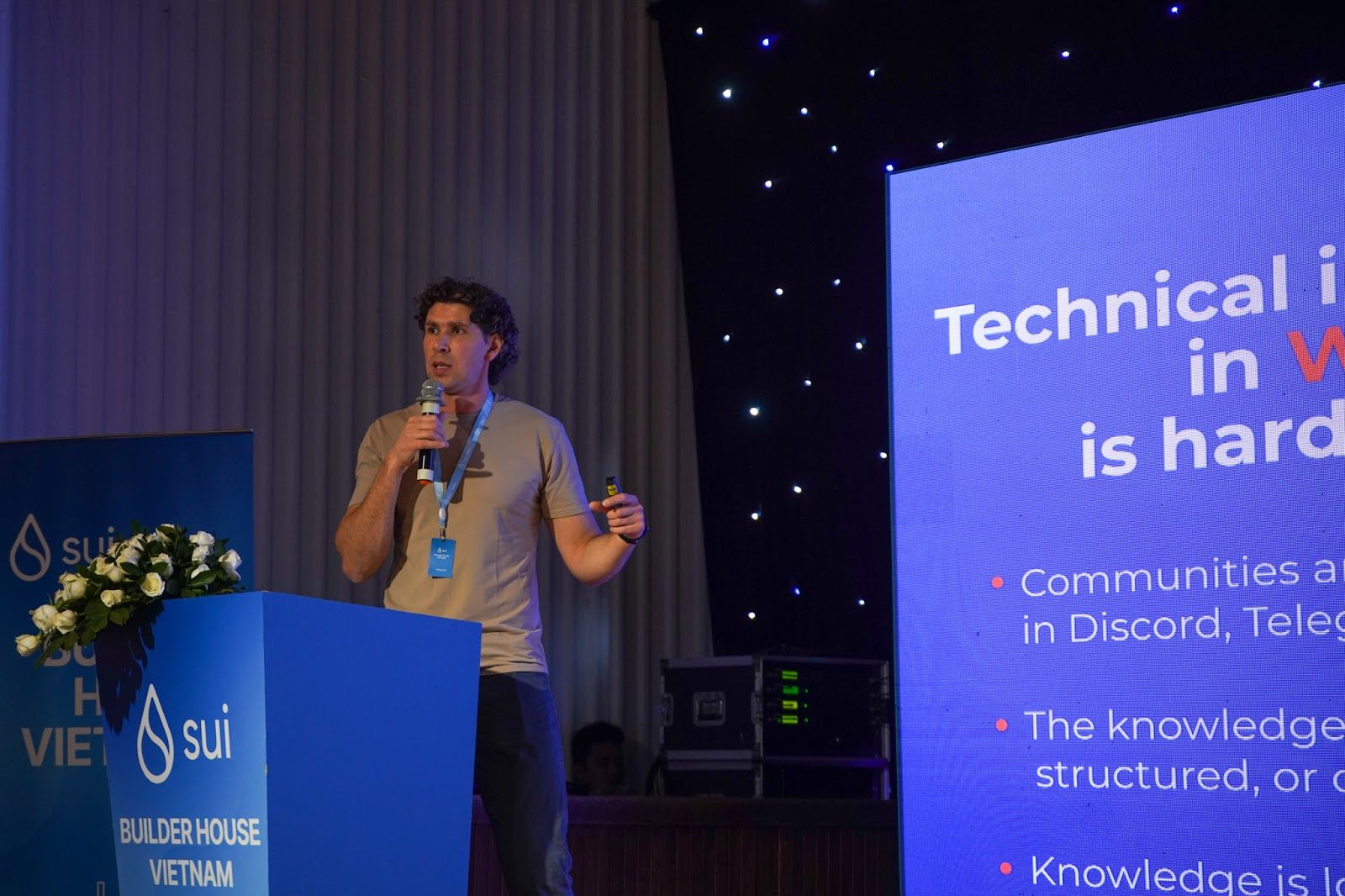 In addition to this, Peerahna is using auto-translate so that someone can ask a question in Cantonese and receive a translated answer from a Korean speaker. The company plans to use AI to scan the traffic and identify frequently asked questions. It can then create answer libraries and auto-compile them, enabling the system to respond to questions with previously sourced answers.
Celebrating Success Story
At the Vietnam Builder House, Sui held a 24-hour coding challenge in a capture the flag-style. 86 individual players and 58 teams took part in the challenge, where they were presented with increasingly difficult problems in three categories: Sui Move, Sui Framework, and General Computing.
To spice things up, Sui also held a "first blood" prize round, rewarding the first teams to solve the challenges. The top three winners of this round were from Suia, Typus Finance, and ComingChat.
In the overall winners category, the Suia and Typus teams were joined on the podium by Scallop. It was an intense and exciting competition, and we were thrilled to see so many talented individuals and teams competing.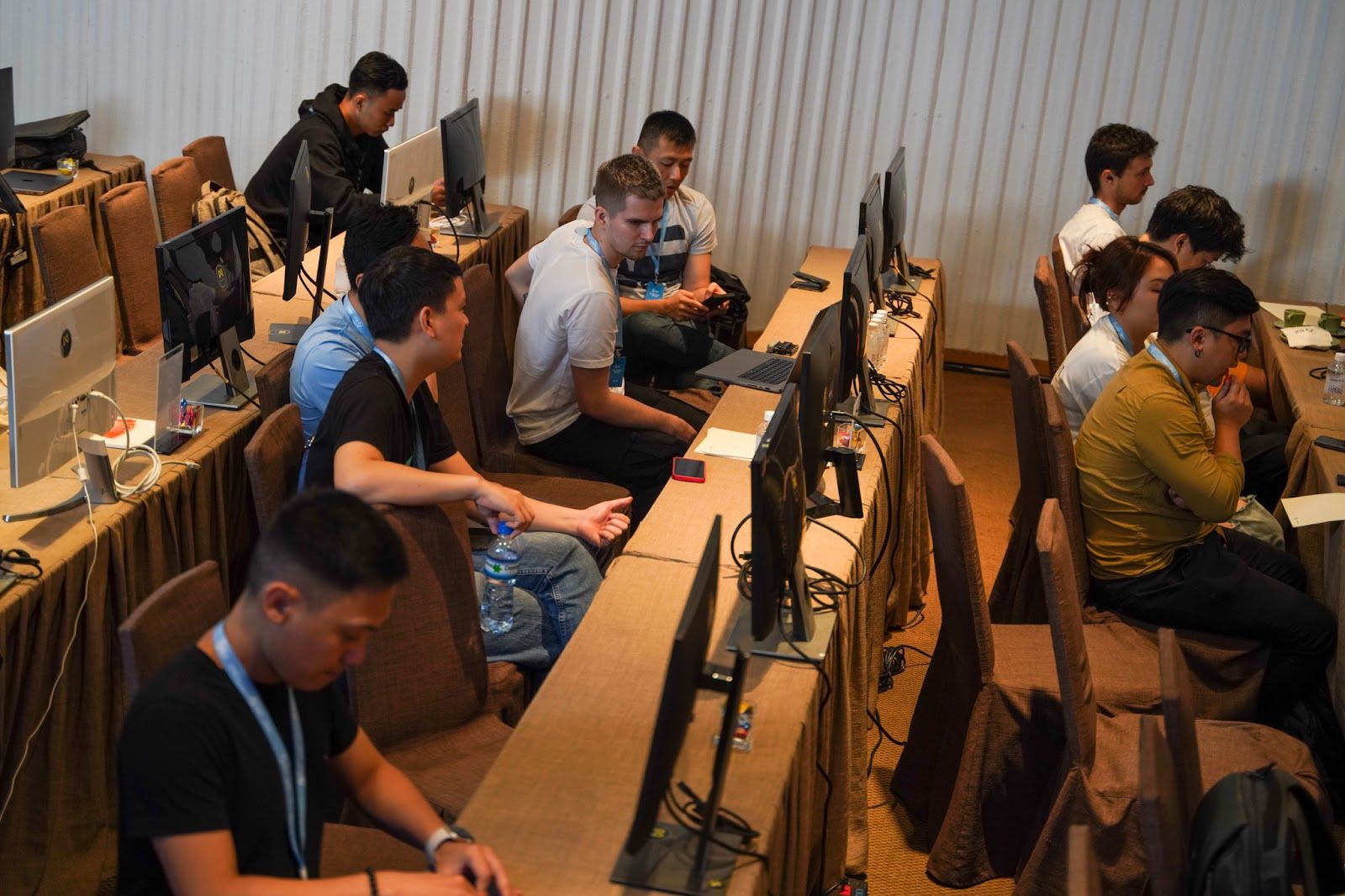 Become a Member of Sui Builder House in Hong Kong and Enhance Your Development Skills
Get ready to learn more about Sui and connect with its founders and fellow developers! The Sui Foundation is excited to announce our upcoming Builder House event in Hong Kong from April 14 to 16, 2023. This event will feature educational presentations, a demo day, and other fun activities.
We encourage you to register for the event as soon as possible before we reach capacity!