The Sui Foundation Collaborates with BitGo for Management of Digital Assets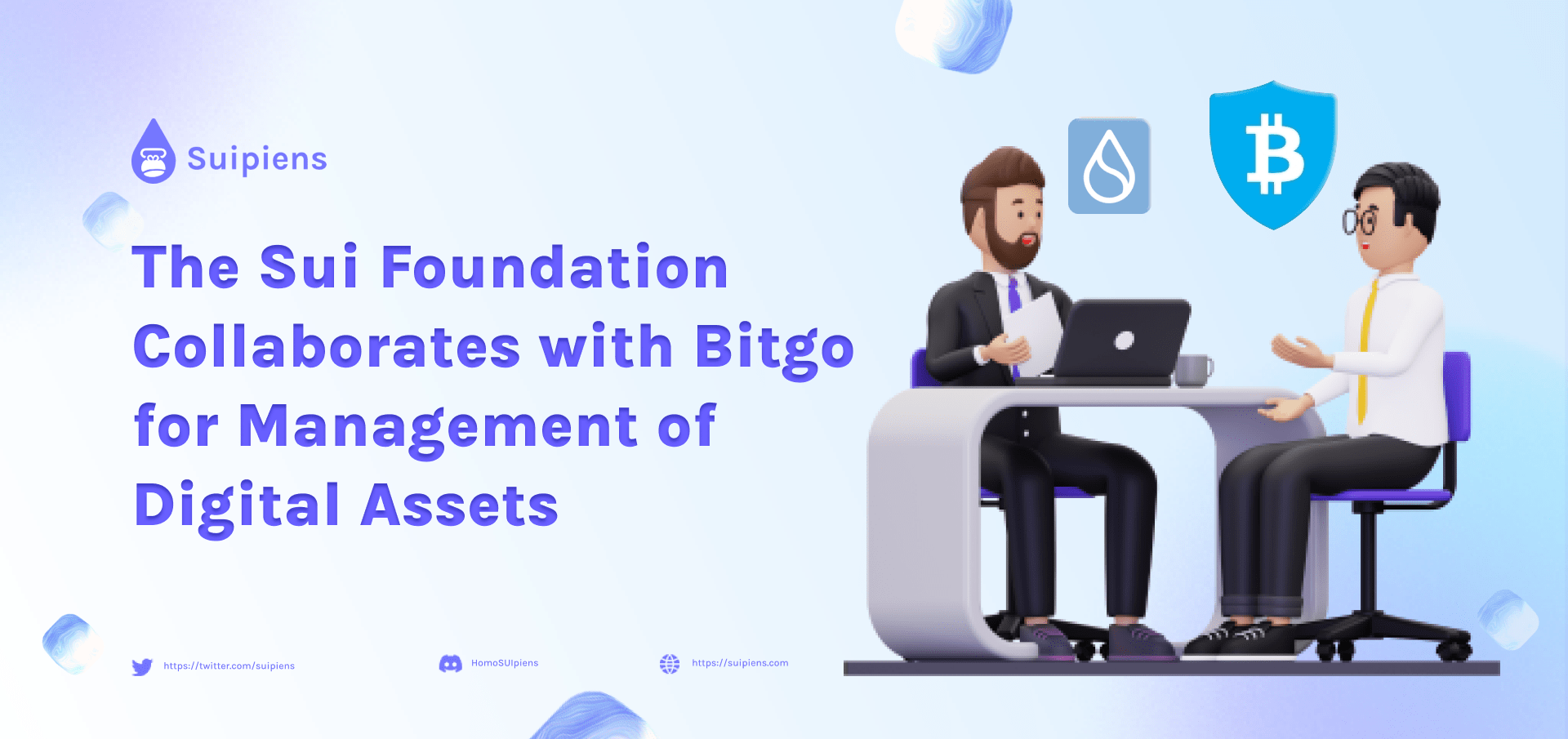 The Sui Foundation selects BitGo as the custodian for SUI tokens in its community reserve, ensuring secure digital asset management.
The Sui Foundation (Sui founder's support fund) has made an exciting announcement, revealing BitGo as its first custodial partner for its digital assets. The assets consist of the SUI tokens allocated to the Sui Foundation's community reserve, which will be handled by BitGo as a qualified custodian. BitGo is an experienced digital asset manager that manages over 600 digital token types, providing services such as security, custody, and liquidity.
The Sui Foundation aims to educate developers and promote the use of the Sui network, a new layer 1 blockchain that utilizes SUI as its token. The Sui network is expected to launch its Mainnet in the first half of 2023, offering low latency, low gas fees, and scalability. With over 600,000 members in its Discord channel, the Sui network is highly anticipated among developers.
The Sui Foundation also engages in various programs, including developer grants, conferences, education, and developer outreach, all designed to support the Sui ecosystem. After the Mainnet launch, the Foundation will stake a portion of its assets to network validators.
BitGo, which was founded in 2013, will support the SUI token in its multisignature wallet and will also open its services to Sui network users at Mainnet launch. As the first qualified custodian for the entire Sui ecosystem, BitGo will provide custody and staking services to holders of the SUI token who are seeking a secure way to store and stake their assets.
Mike Belshe, the Chief Executive Officer of BitGo, expressed his excitement about the partnership. He stated that "Sui Foundation has connected an extensive network of developers and institutions that are committed to furthering Sui, the Open Web, and Web3 evolution, and we are excited to deliver community members safe and reliable custody and staking services for their SUI tokens."
By partnering with an experienced digital asset manager like BitGo, the Sui Foundation is ensuring that the security and adherence to financial regulations are maintained. The partnership with BitGo showcases the forward-thinking mindset of the Sui Foundation towards a new era of mainstream decentralized financial operations.
In conclusion, the partnership between the Sui Foundation and BitGo is a significant milestone for the Sui network and its community members. The partnership will provide a secure way for users to store and stake their SUI tokens, thus ensuring the growth and adoption of the Sui network.
Recently, Sui also announced many new large-scale collaborations. If you are interested, you can read more about the collaboration between Sui and Alibaba Cloud.
Be sure to check out Suipiens website and social media channels to stay up-to-date on all things about Sui Blockchain!