The First 12 Projects Funded By Sui Foundation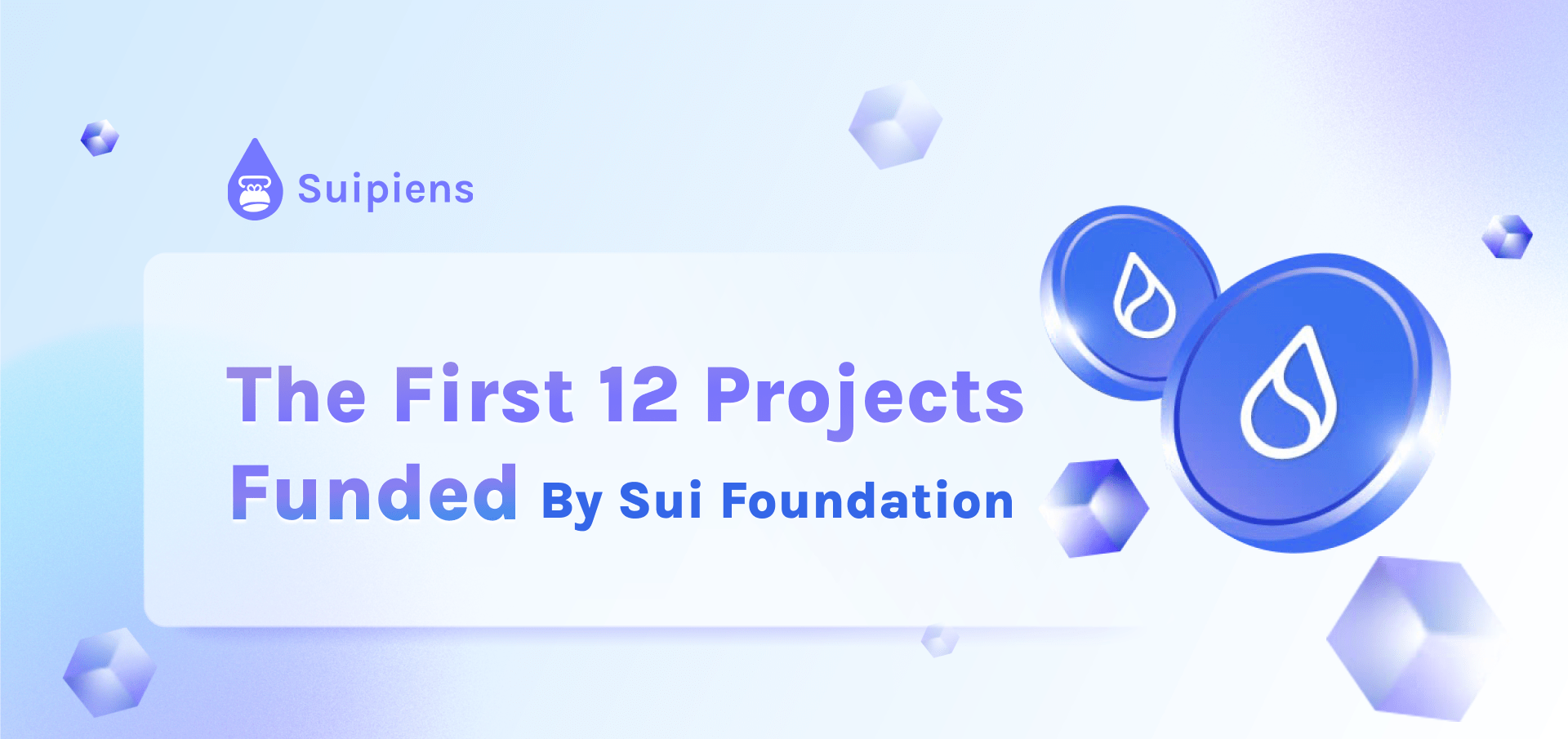 Sui Foundation (Sui Blockchain founders)formally debuted on October 25, 2022, and the developer grant program's application page opened. A small initial grant, ranging from $10,000 to $100,000, will be given to chosen candidates to kick out the project. They will also have the chance to obtain extra cash when particular milestones are completed.
The Sui Foundation just announced the first round of 12 projects receiving funding from $20,000 to $75,000 for projects delivering cutting-edge open-source solutions advantageous to the Sui ecosystem focusing on developer tools, DeFi, security, etc. In the following blog, let's examine the traits of 12 projects.
Dappium
Developers can convert Web2 games to Web3 using the decentralized source code platform Dappium without having a deep understanding of blockchain technology. In order to increase interoperability, provide fiat-friendly solutions, and implement various hybrid models, Dappium features a Web2 API and SDK that automate the development, creation, and deployment of smart contracts. After submitting a form, users will get instructions from Dappium, which offers the following primary products:
The in-game NFT trading platform allows players to create and mint NFT products and collectibles. support for using zip files to submit content and data files.
Design and use of tokens, as well as token measurements in the game.
Implement wallet integration along with fiat and margin options.
Establish a DAO.
Most significant networks support Solidity and Rust.
The project was created by the Avalanche Hackathon champions and has undergone audits by Certik and Hacken.
Dapp Low Code Dev Platform
A low-code platform called Dapp LCDP can increase development productivity and make it possible to build complicated dApps just like regular apps. In order to code business logic, construct one-click Dapp apps, and deploy applications to the cloud test environment, Dapp LCDP will offer a straightforward Web IDE.
The platform will first focus on supporting Dapps created using the Move programming language and gradually extend in the future. The project also seeks to transition Web2 internet to Web3 at the same time.
Within two or three months of its launch, the platform is anticipated to produce a command-line tool or toolkit that can assist programmers in the creation of Move on-chain contracts (for Dapps) and off-chain services (using the Java or Go programming languages), as well as other creations like the JavaScript Client SDK and the source code of web UI apps with the user interface. The command line tool developed in the first phase's functionality will be moved to the cloud in the second phase, where developers will only need to open a browser to access it.
Go Sui SDK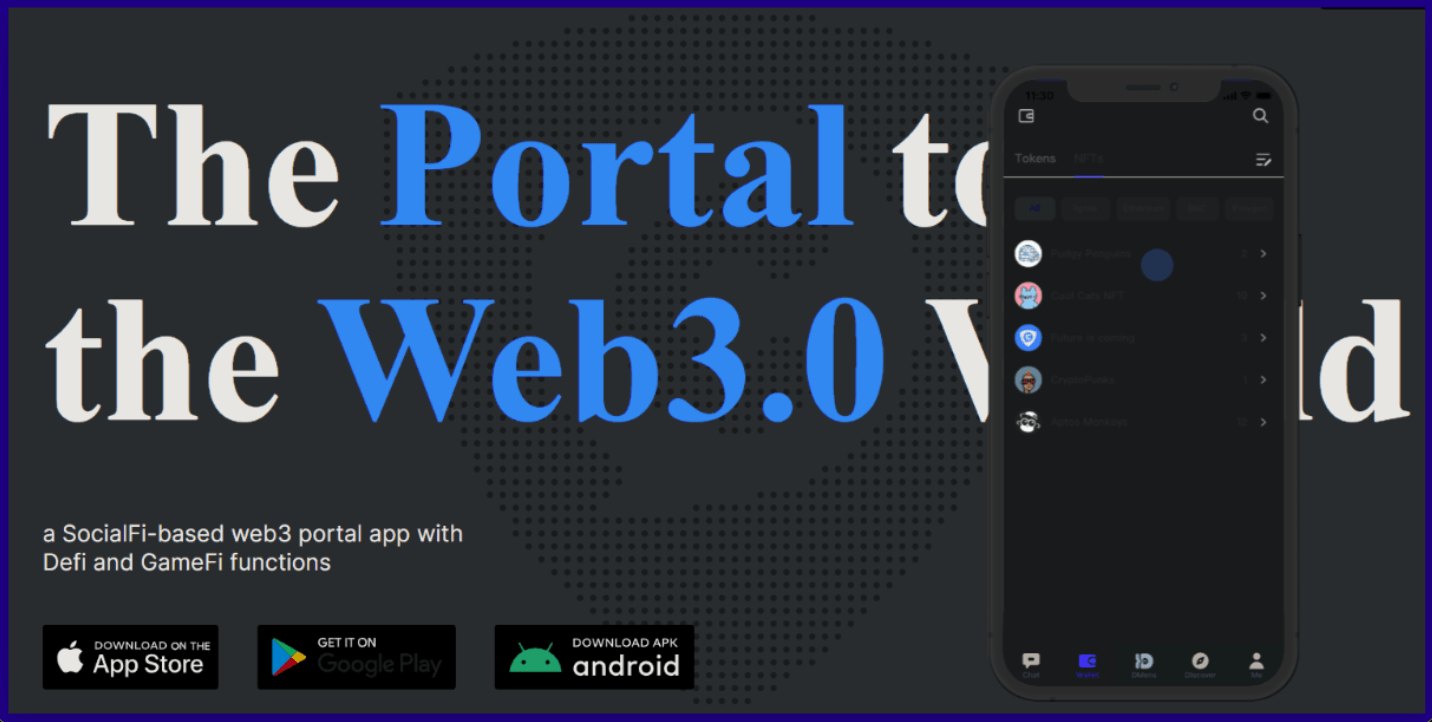 Go Sui SDK is a web3 platform that integrates a number of ComingChat development features, including an accounting system, payment facilities, and social features, to assist developers in creating new services inside a single ecosystem. completely operational condition. paired with ComingChat's Sui NFT and multi-chain wallets to give gamers a variety of Sui ecosystem experiences.
The social media platform ComingChat on SUI offers a wide range of services, including decentralized digital identification, lending for cryptocurrencies, social networking, wallet, NFT, and encrypted communication.
Movey
Movey is a repository of Move language packs created by East Agile for Move developers to use for discovery, validation, and collaboration. Developers can communicate with Movey using the official Move CLI thanks to the integration of the Move CLI in the most recent version of Movey. Movey's current plans are to:
On-chain and off-chain comparisons are used to validate packages.
enables the community to modify and improve Movey content.
Remix IDE Plugin
A plug-in for the WELLDONE Studio development tool is the Remix IDE Plugin. Developers in any blockchain ecosystem can design smart contracts using the WELLDONE token without having to create their own development environment. Specifically, the web-based integrated Remix (IDE) for writing smart contracts for the Ethereum network using the Solidity programming language. Remix offers developers an easy and user-friendly interface for creating, testing, and debugging EVM-based smart contracts. With the help of the plugin, developers can quickly create and test smart contracts in the Remix IDE for both EVM-compatible networks and non-EVM networks (such as NEAR and Cosmos).
With the Sui ecosystem now supported by the plugin, developers may utilize Remix IDE to create Sui smart contracts, which will make it easier for many developers to get started with contracts. without creating a separate development environment, Smart Sui
Sui Move Analyzer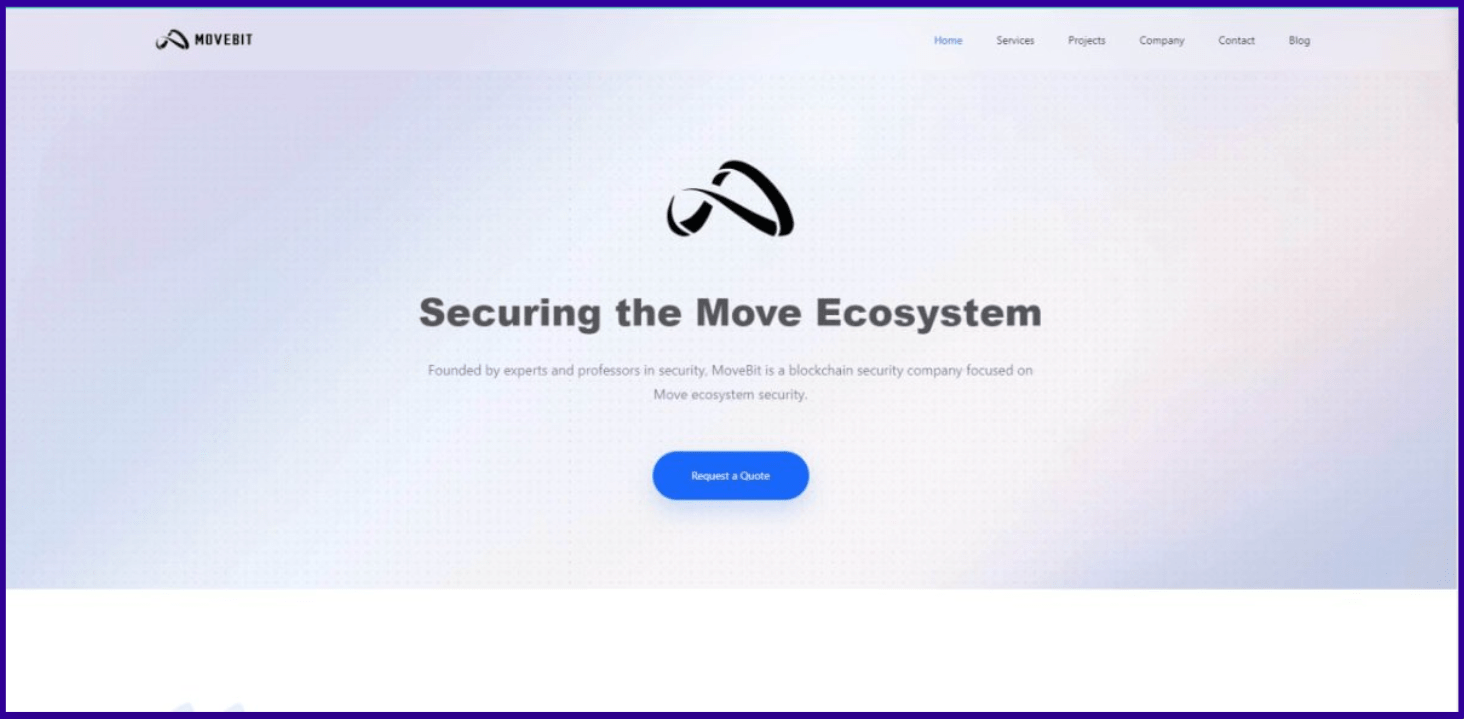 Sui Move Analyzer, which is based on MoveBit, has language support for both Sui Move and Move. also offers project templates, assistance with Sui unit testing, and Sui Move Prover assistance.
A blockchain security business with an emphasis on move eco-security is called MoveBit. Leaders from academia and business with ten years of security experience make up the team. It helped to establish the benchmark for Move's secure applications as one of the first contributors to the ecosystem.
Keepsake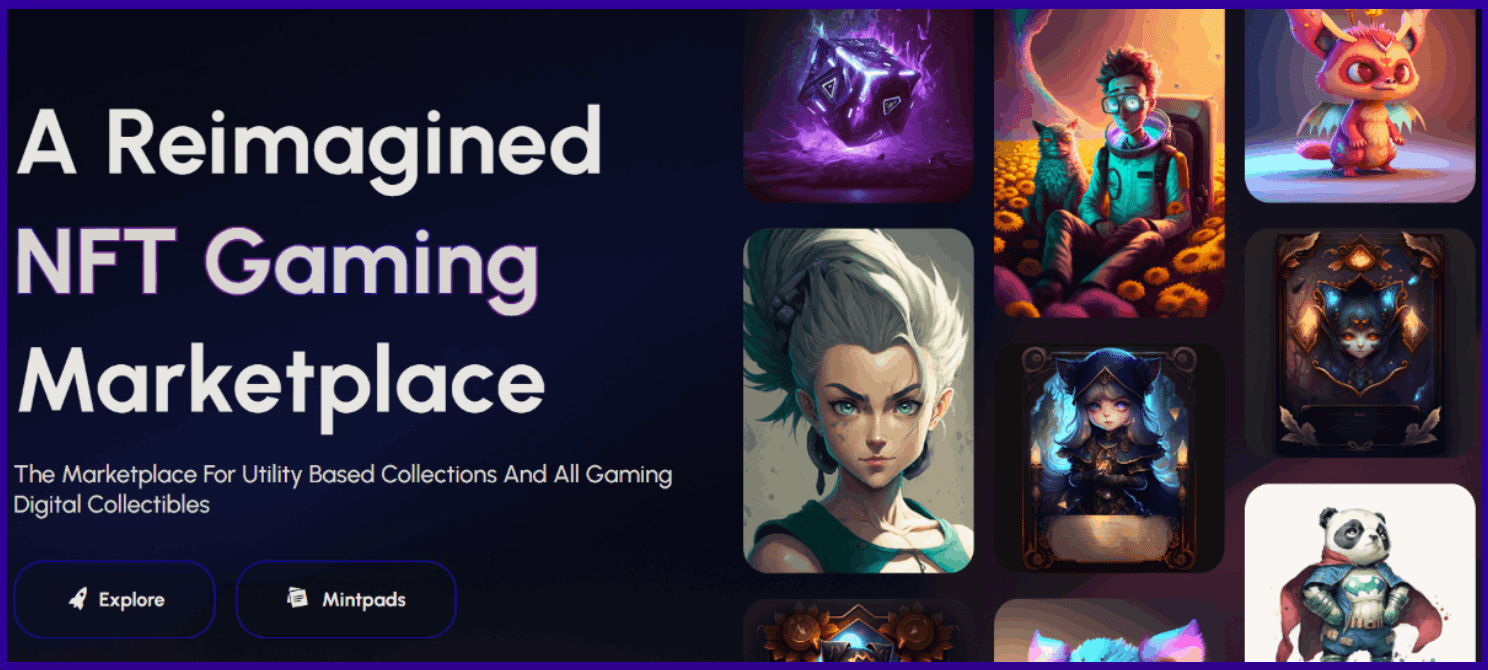 The NFT Marketplace project Keepsake was created for game designers, players, creators, and their communities. This trading platform enables the seamless play and direct listing of assets from games through the integration of game SDK. Each Keepsake NFT can also be transformed into tangible goods like statues, plush animals, collectibles, etc.
Currently, Keepsake and SuiNS, an SUI domain name service, have a working partnership via which users can directly buy SuiNS domains in Keepsake. Players will be able to register with SuiNS in real time on the website as part of the upcoming collaboration.
AirPay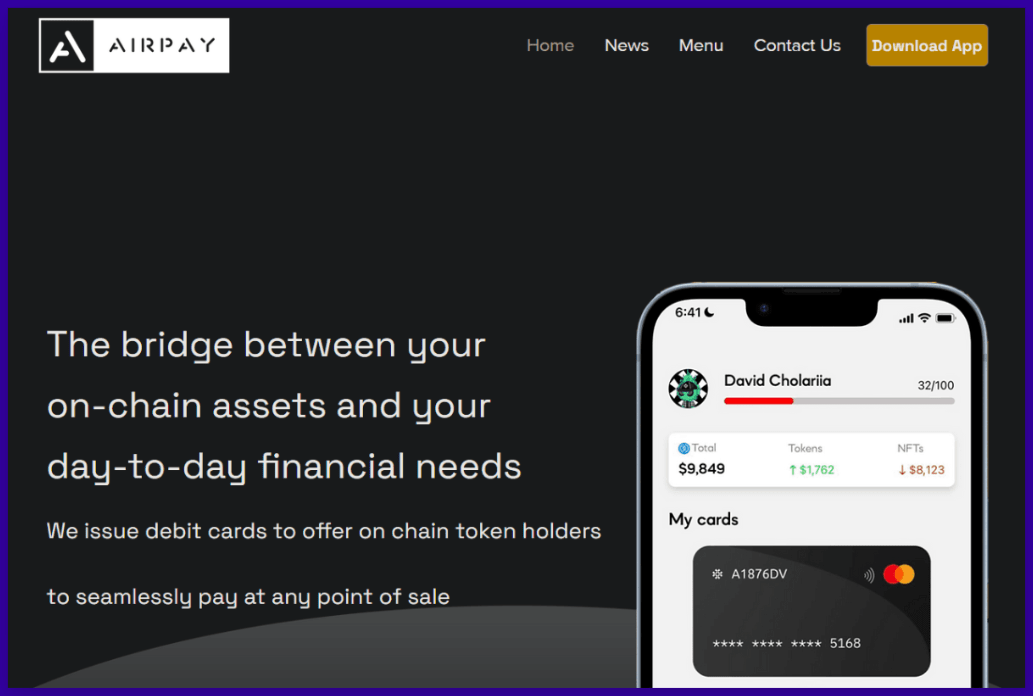 AirPay by Hypermatter facilitates the integration of on-chain activities and assets with the Sui ecosystem token. Furthermore, AirPay allows customers to convert tokens directly into fiat currency. Some immediate benefits of AirPay include:
There is no need to exchange tokens for other tokens.
There is no need to open a bank account.
There is no requirement for a centralized exchange account.
In fewer than 5 seconds, complete the transaction.
Upcoming features that look promising:
NFT mortgage (10-30% of the initial purchase price).
Through deals, you can get promotions and offers from various merchants and businesses. In promotions, use discounted AIR tokens.
Payment for online retailers and services is made simple (Amazon, Uber, eBay).
Pay bills (electricity, water, gas, wifi, mobile) automatically with tokens.
Suia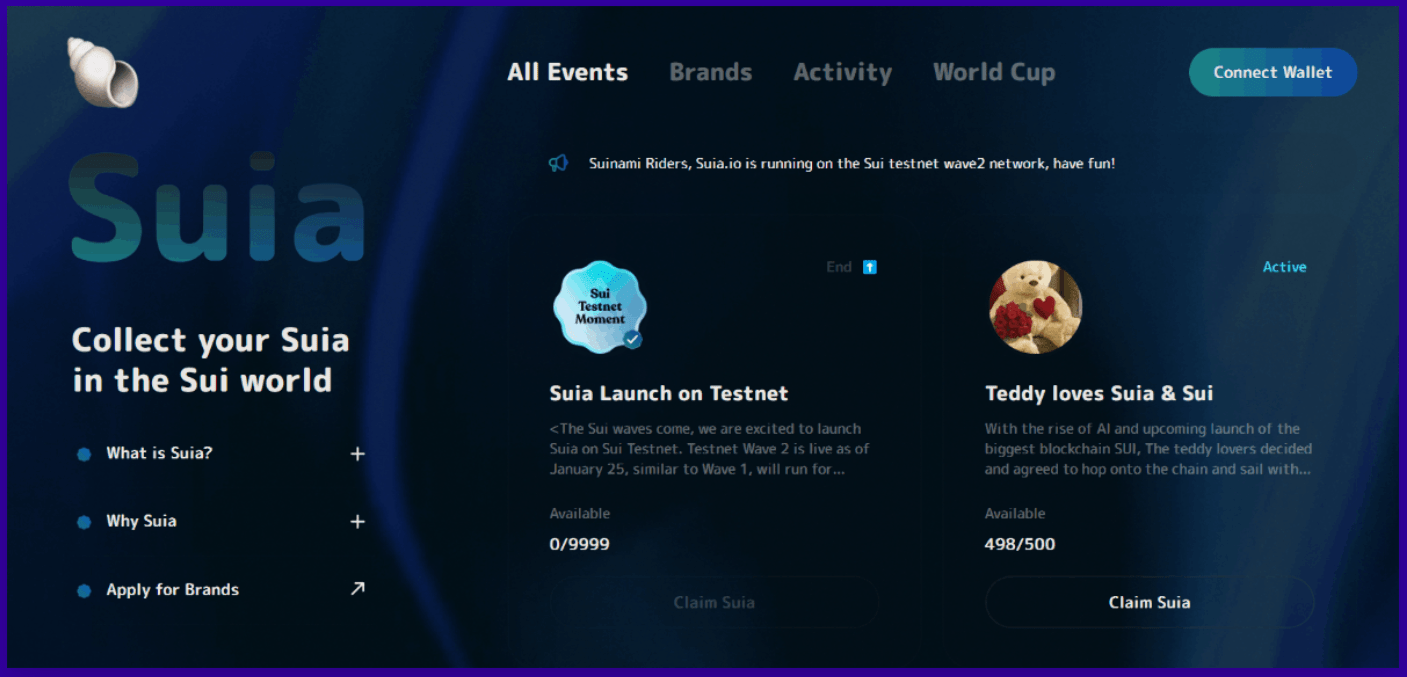 Suia is the first POAP (Proof of Attendance) application on the Sui chain, created by the Mynft team of NFT app developers. Sui Network is currently at the Devnet stage. Suia will have numerous uses in the future, such as event tickets, contribution medals, games, and so on, to create a new immersive and gamified engagement between Web3 brands and individuals who use them.
Suia allows anyone to organize POAP events, and all creation and distribution take place on Sui. Users own Suia content, and the Sui chain's unique design and parallel performance can allow Suia to combine and develop additional games, while allowing users to employ large-scale participation, can achieve low latency and cheap cost, and connect the Web2 application platform.
All.Art
A virtual reality exhibition environment for artists, galleries, museums, collectors, educational institutions, and businesses, All.Art is a metaverse devoted to the arts and culture. Users and artists can exchange NFTs using the open-source Unity-Sui wallet developed by All.Art NFT.
Since its creation in 2017, the virtual reality platform All.Art has focused on the worlds of culture and the arts. At the AllArt Metaverse digital art expo, there were 25 galleries and more than 250 pieces of art on display. giving artists, gallery owners, curators, collectors, and art fans the finest VR experience possible.
Mamoru
A real-time blockchain activity monitoring and security solution is called Toshi Mamoru. provides secure smart contract activities that are automatic for applications developed on the Sui Network. The alpha version of Mamoru provides an interface to establish contract monitoring rules, and the beta version will add support for machine learning. Mamoru will monitor and react to smart contract mining operations. In addition, Toshi Fund I is a fund associated with the Move ecosystem that finances the creators of Move's technologies.
Scallop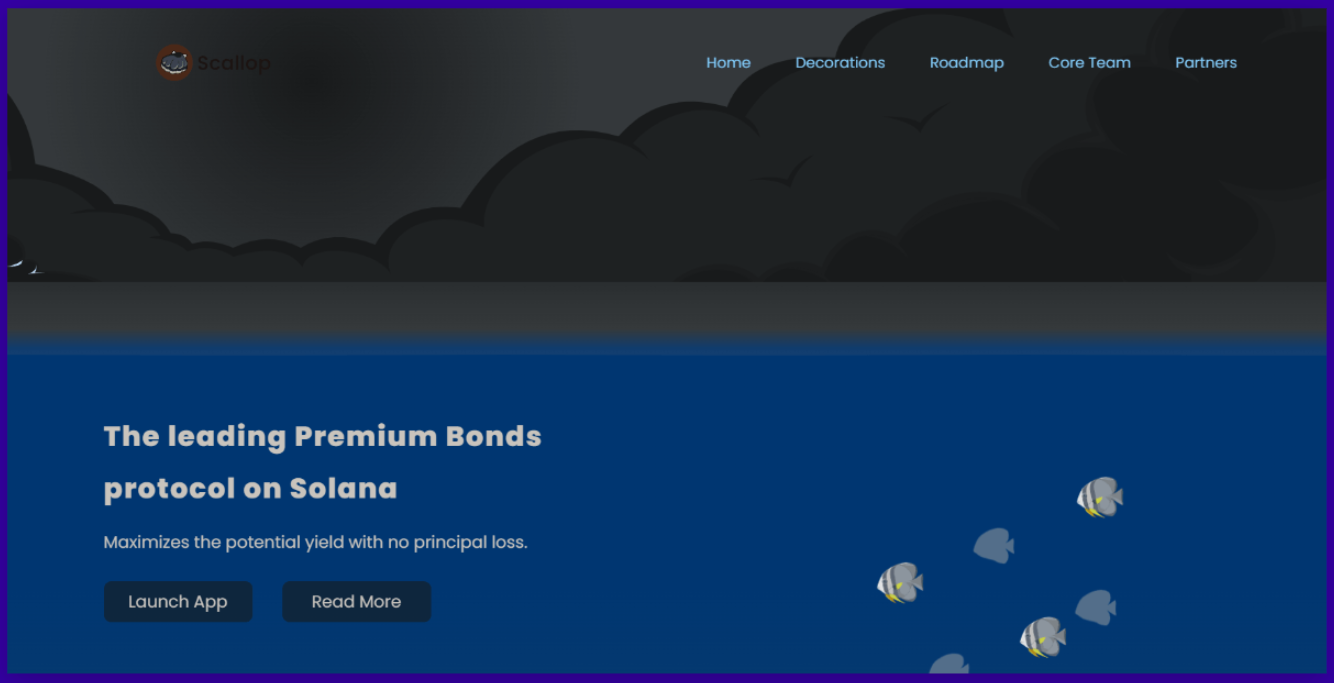 Originally, Scallop was a DeFi protocol built on top of Solana with the goal of maximizing possible profits. Rust/Move blockchains like Aptos and Sui are now supported by Scallop. Tokens can be deposited into the Scallop pool for use in a variety of activities, including stable pool liquidity mining, lending, and staking. Every day, Scallop calls the on-chain verifiable random function to choose a winner in each liquidity pool who will earn all rewards and other rewards that will be stored in Scallop's treasury for community governance.
Scallop has a collection named Scallop Decoration as well as a user panel called Scallop Tank. Scallop finally went online in August 2022 after launching the Devnet beta in April 2022.
Wrapping Up
Out of hundreds of applications, 12 projects were chosen for funding in Round 1, the program's first and testing round, with awards ranging from $20K to $75K. The chosen projects demonstrate the Sui network's and web3's potential in a variety of fields, including developer tools, tokenization, and commerce and finance.
If you are developing on Sui, submit an application to the Sui Foundation Developer Grants Program right now.
Be sure to check out Suipiens website and social media channels to stay up-to-date on all things about Sui Blockchain!
Official links about Suipiens: Website | Twitter | Discord