Sui's DeFi Weekly Roundup #6 (September 18, 2023)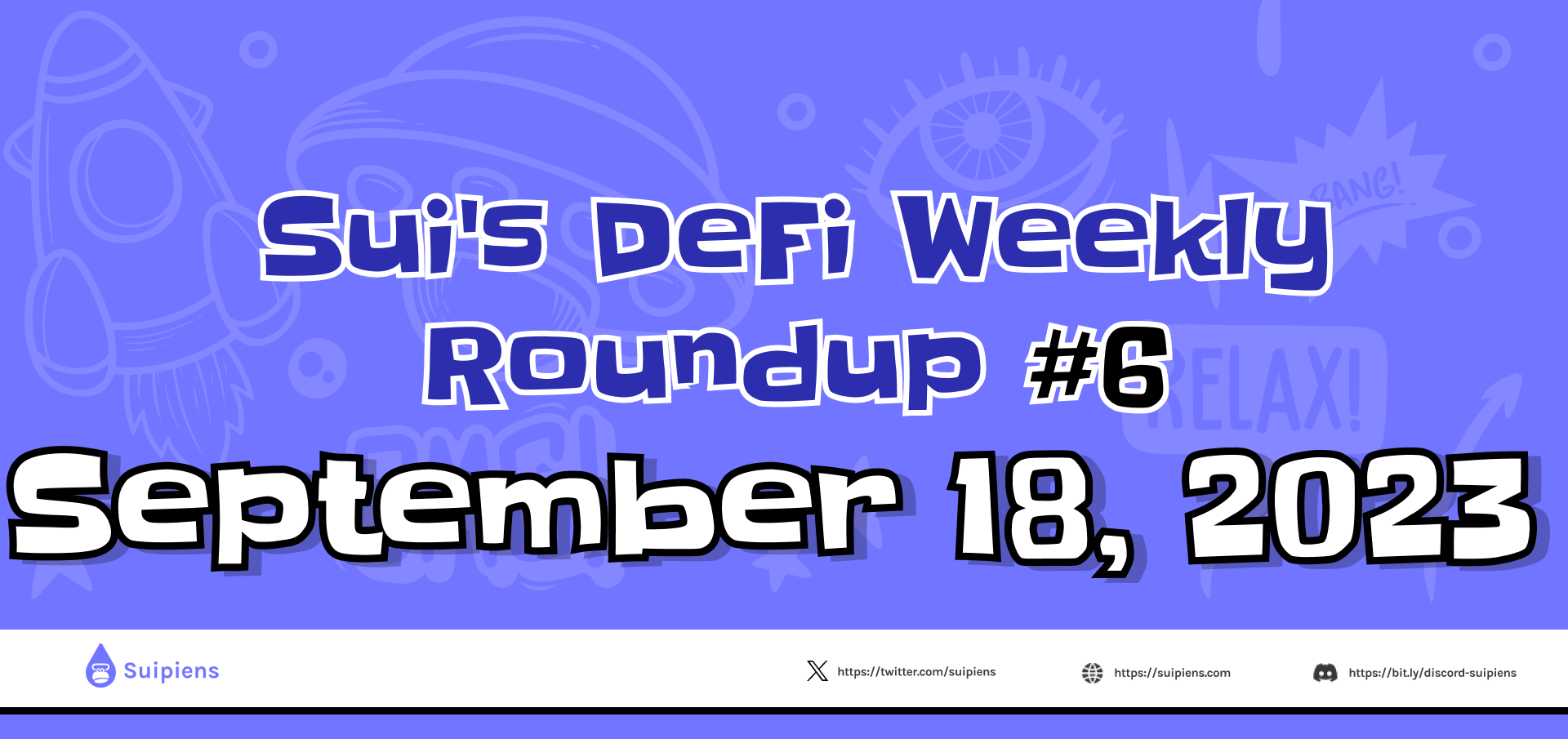 Welcome to Sui's DeFi Weekly Roundup #6, where we bring you the freshest updates and news from the thriving DeFi projects on Sui Blockchain.
FlowX
FlowX Finance has officially been audited by @Verichains!
Since 2017, Verichains has been a pioneer and leading blockchain security firm in APAC, with extensive expertise in security, cryptography, and core blockchain technology. More than 200 clients trust them with $50 billion assets under protection, including several high-profile clients such as BNB Chain, Klaytn, Wemix, Line Corp, Axie Infinity, Ronin Network, and Kyber Network.
FlowX