Suipiens Crew3 Sprint Winners Announced: Congratulations to All Participants!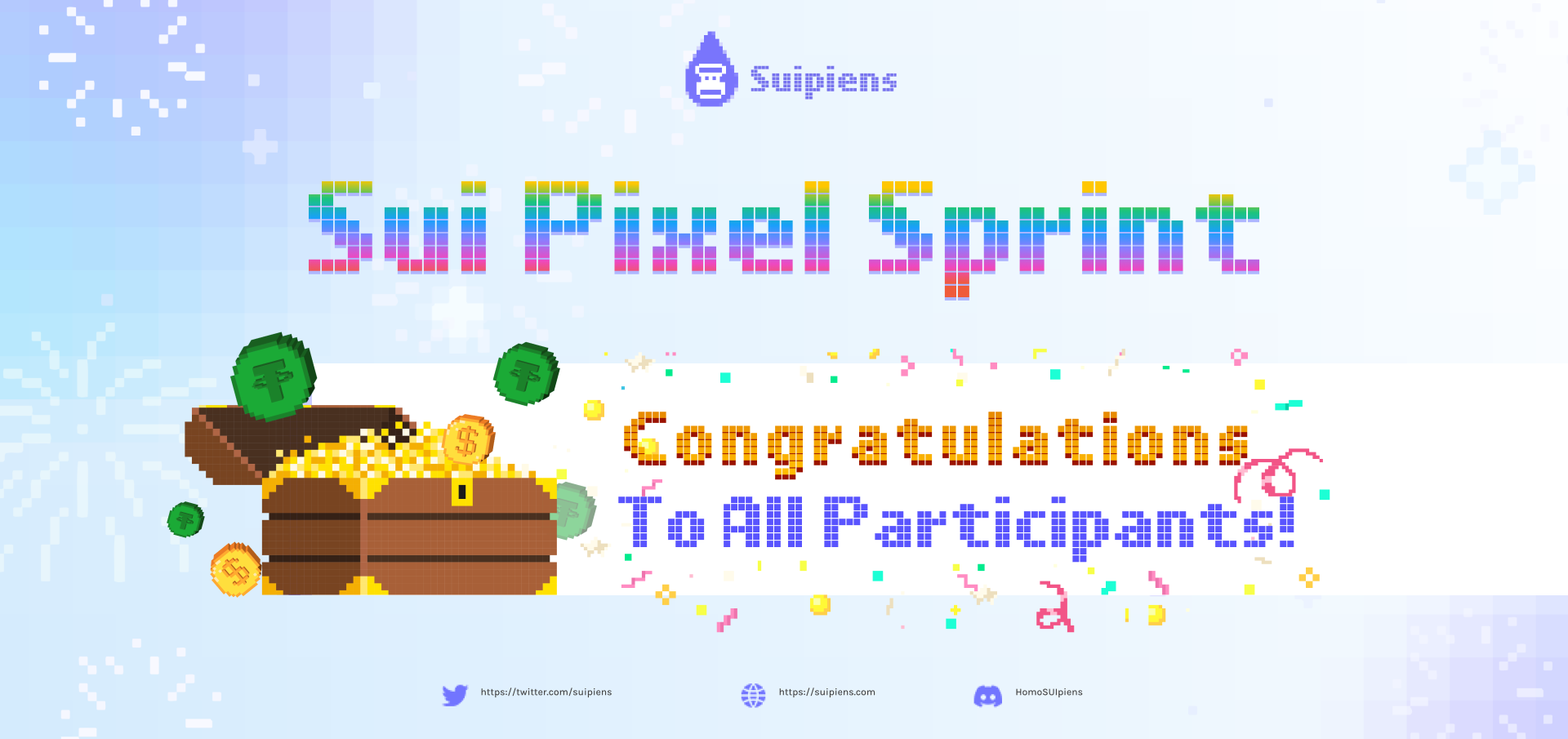 We are thrilled to announce the winners of the Suipiens Crew3 Sprint! We want to congratulate each and every user who participated and put in their best effort. Your hard work and dedication have earned our utmost respect.
As promised, we are excited to reveal the rewards for the top performers:
Golden Suipiens: The top 20 participants will receive the prestigious Gold NFT Suipiens reward, which can be claimed through Galxe at a later date.
Suipiens' Contributors: The top 200 participants will receive an airdrop of Suipiens' tokens as a token of appreciation for their outstanding performance.
Early Access: The top 300 performers will receive exclusive early access to the Suipiens Dashboard, set to be released in March 2023, with a coveted Whitelist invitation.
For the top 5 and top 100 players, we will be sending the USDT rewards directly to the linked wallet address that you provided during Crew3 registration.
To check your position on the leaderboard, please follow the link: Crew3 Sprint Top 300
Once again, we want to express our gratitude to everyone who participated in the Crew3 Sprint. Your passion and support are what drives us to continue working hard and delivering innovative solutions. We hope to see you all continue to support us in the future.
At Suipiens, we are committed to excellence and innovation, and we are proud to have such a dedicated and talented community. The Crew3 Sprint was a testament to the strength and skill of our users, and we look forward to continuing to work with you all to achieve even greater success in the future. Thank you and congratulations again to all the winners!
Be sure to check out Suipiens or another communities on Sui Blockchain to stay up-to-date on all things about Sui Blockchain!