Dango NFT - A New Era of Japanese Characters with Web3 Technology
Discover the unique NFT ecosystem of Dango, combining Japanese character designs with Web3 technology. Collect, play, and explore on Dango Planet.
1. Introduction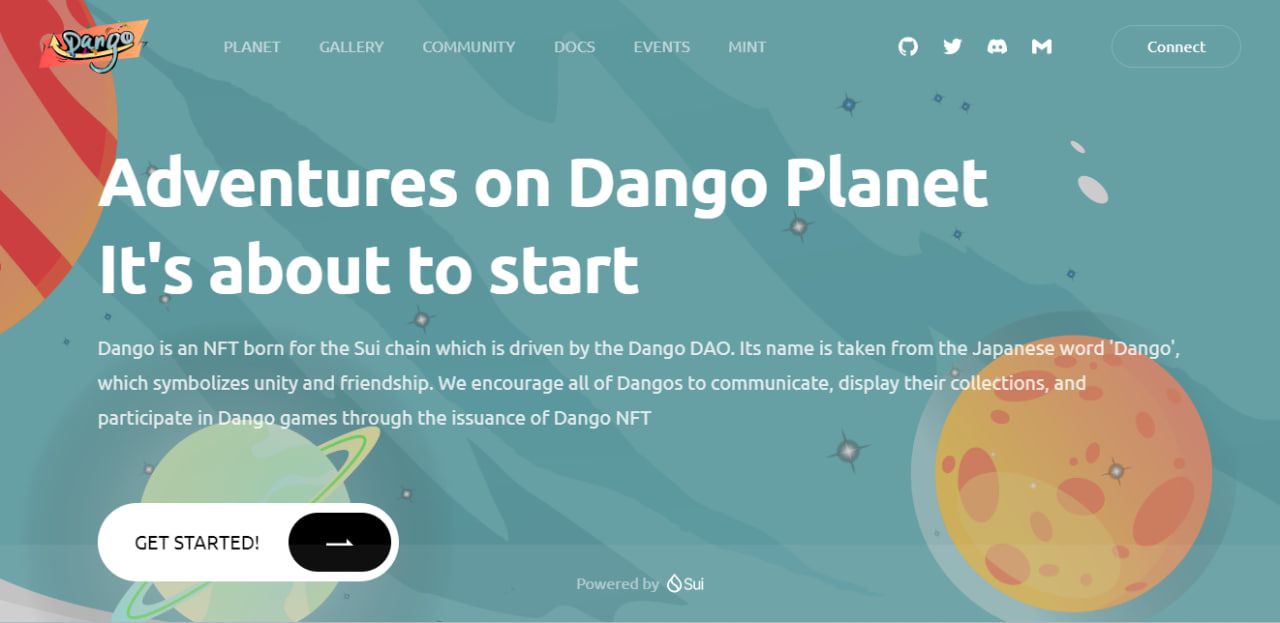 Dango is an NFT based on the Sui blockchain, named after the Japanese word "Dango," which symbolizes unity and friendship. The team plans to establish a community-based ecosystem through the issuance of Dango NFTs, allowing enthusiasts to communicate, showcase their collections, and participate in games.
2. Highlight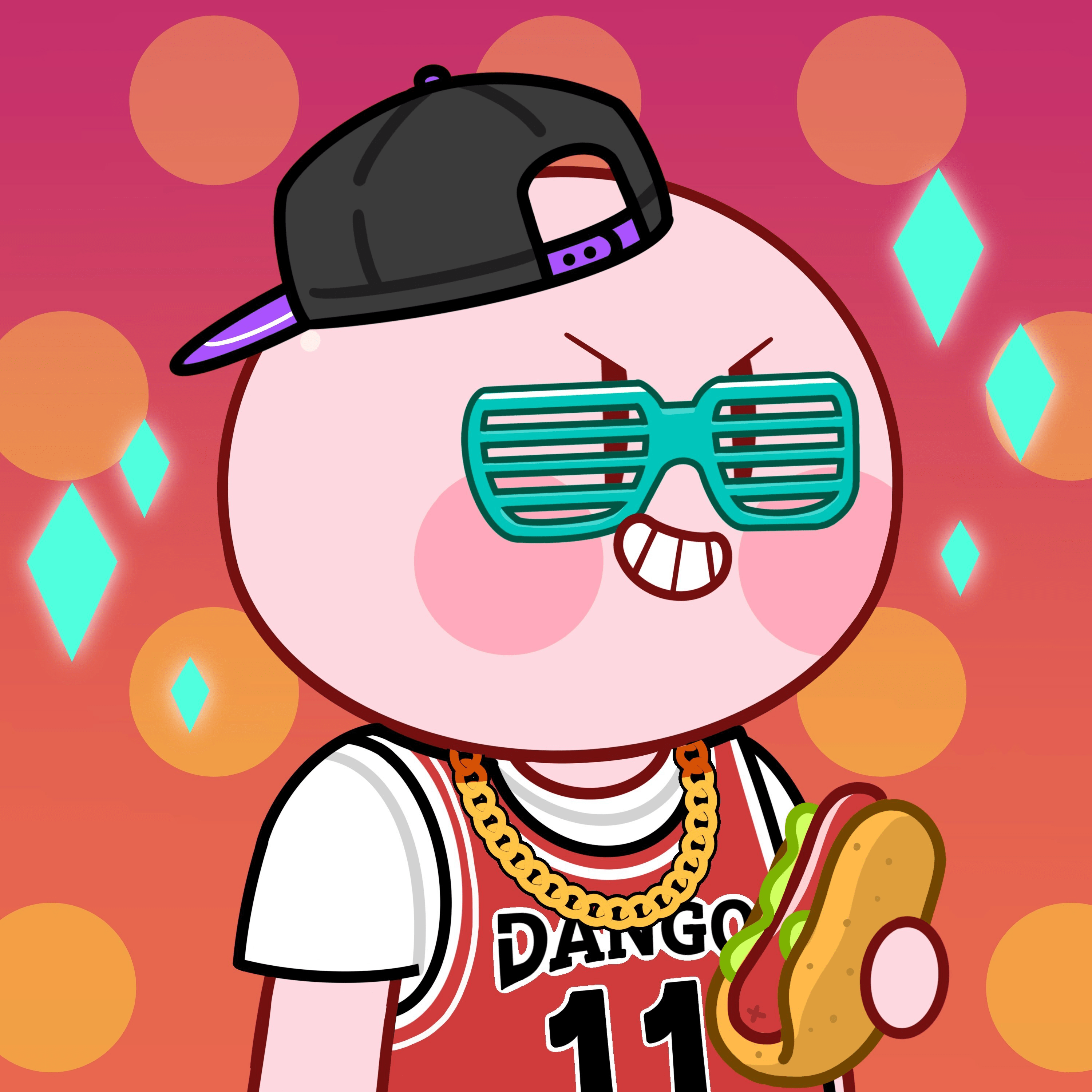 Dango NFTs combine Japanese character designs with Web3 technology. There are 3,000 unique tokens, including 6 rare Knight Dango golden NFTs and 1 hidden King Dango NFT found only through a special game on Dango Planet. NFT holders gain citizenship access to Dango Planet, a virtual world on the Sui blockchain. As citizens, NFT holders get exclusive discounts, premium content access, and a voice in Dango Dao's council and hall of fame.
Dango Knights is a high-end limited-edition NFT that gives exclusive access to Dango Planet's secrets. Dango Token is the currency for staking and exchanging on Dango Planet. Users can earn Dango Tokens by staking their NFTs and participating in activities on Dango Planet. Dango Game is a metaverse game where users can cultivate their virtual world and socialize with others. Dango Anime is an animated movie where NFT holders become corresponding characters, with opportunities to participate in the movie's creation.
Dango NFT is an innovative and immersive project that bridges traditional media and Web3 technology. With Dango Knights, Dango Token, Dango Game, and Dango Anime, there's something for everyone on Dango Planet.
3. Roadmap
Dango's roadmap consists of four stages:
Stage 1: Launching Dango NFT: Dango will issue 3,000 Dango NFTs, including 6 limited edition Knight Dango NFTs and 1 hidden King Dango NFT through NFT Launchpad platform.
Stage 2: Building Dango Planet: A virtual world built on the Sui blockchain where Dango NFT holders can participate in games, attend events, and enjoy entertainment facilities.
Stage 3: Developing the Ecosystem of Dango Planet: Establishing a complete ecosystem to support Dango Planet's operation, including developing economic systems, NFT transaction tracking, and financial management tools.
Stage 4: Expanding the Community of Dango Planet: Attracting more users and developers through activities, promotions, and collaborations with other communities. Providing developer tools and documentation to support the development of more Dango Planet applications and services.
4. TOKEN INFORMATION
4.1  Basic Metrics
Ticker: $DANGO
Blockchain Network: Sui
Token Supply:  350,000,000
4.2. Token Utilities
$DANGO tokens have many uses, including:
Collectibles: Each $DANGO token is a unique NFT that can be collected and shown off.
Access to Dango Planet Game: $DANGO token holders can use their NFTs as in-game characters and tickets for exclusive events, rewards, and social recognition.
Governance: $DANGO token holders can vote on important decisions related to the project.
Staking: $DANGO tokens can be staked to earn rewards, encouraging long-term holding and community participation.
Trading: $DANGO tokens can be traded on exchanges, providing liquidity, marketability, and wider distribution.
5. Official links
6. Summary
In summary, Dango NFT aims to create a vibrant and innovative NFT ecosystem by developing a unique virtual world, establishing a complete ecosystem, driving NFT industry development, and bridging traditional IP and Web3. The project aims to build Dango Planet, a virtual world with various entertainment facilities and social functions. To support the operation of Dango Planet, the team plans to develop a complete ecosystem, promote NFT industry development, and bridge traditional IP and Web3 by introducing traditional game and anime IPs into the Web3 ecosystem.
Read more: Top 10 NFT Projects On Sui Blockchain
Important note: The information provided here is for informational purposes only and should not be construed as financial investment advice. It is essential that you conduct thorough research (DYOR - Do Your Own Research) and exercise caution before making any investment decisions.
Be sure to check out Suipiens' website and social media channels to stay up-to-date on all things about Sui Blockchain!