BeLaunch - Leading launchpad platform on Sui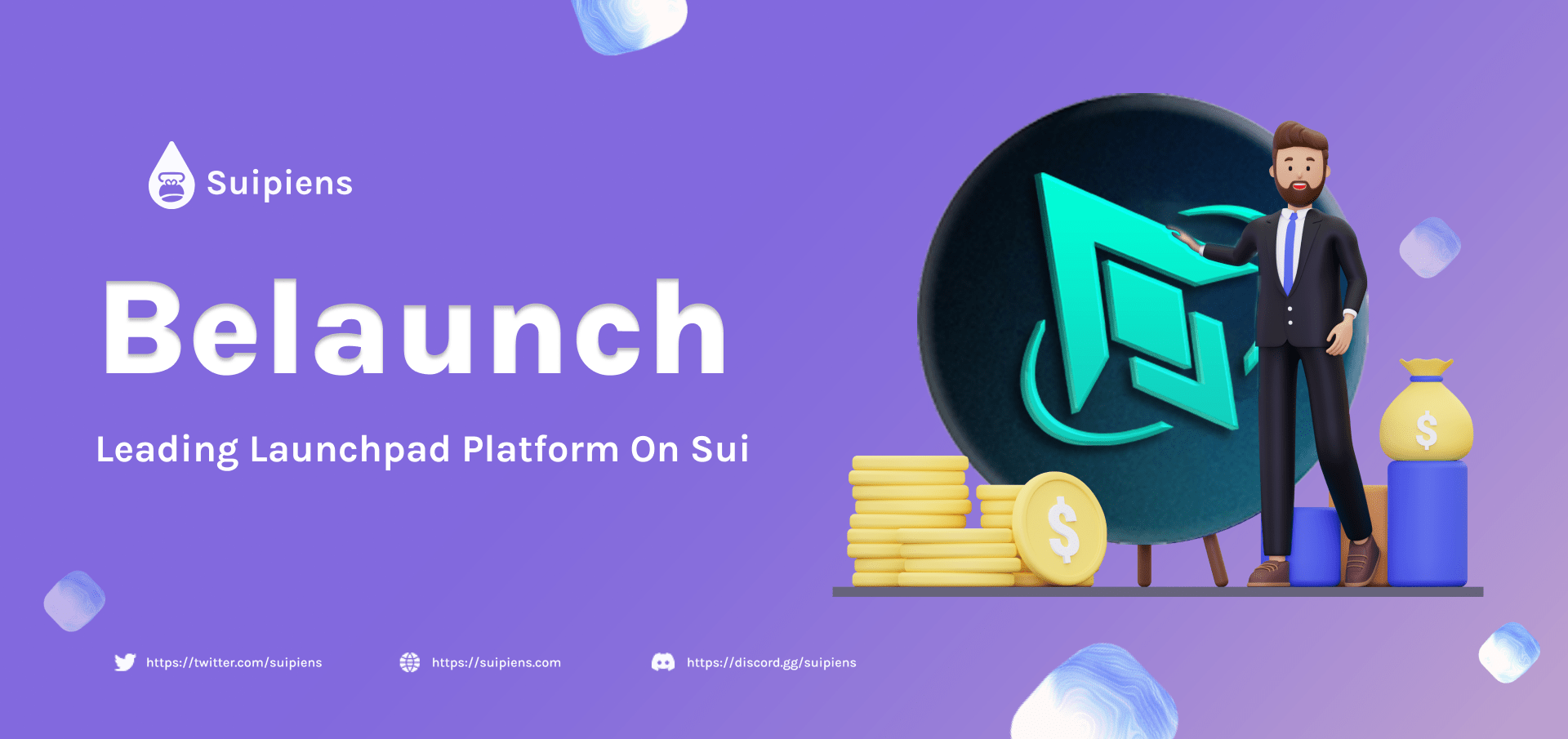 Discover the power of BeLaunch, the top launchpad platform on Sui. Get ready to launch with us today!
1. Introduction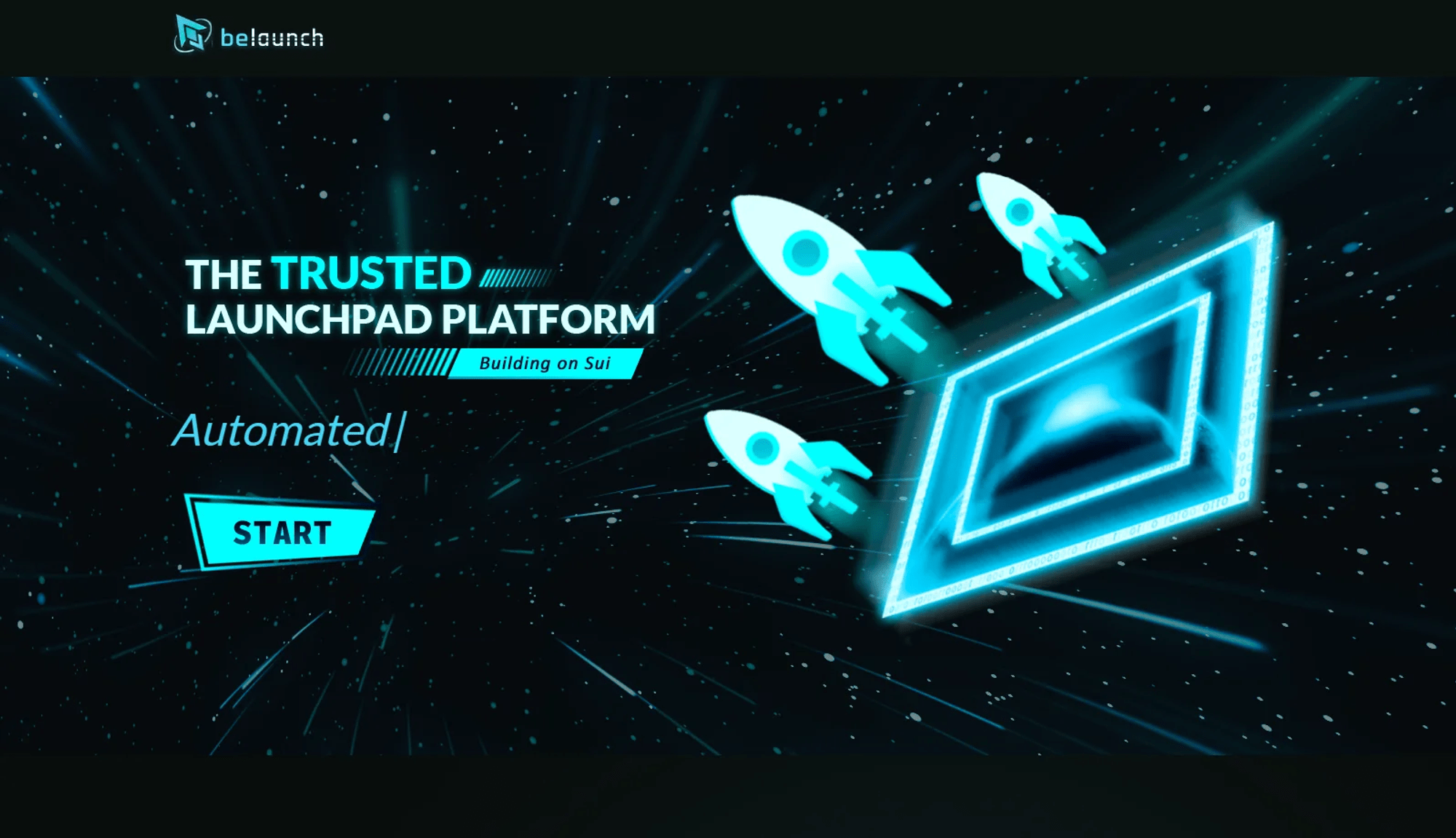 Belaunch is an all-encompassing platform for starting and growing bitcoin projects. The ecosystem is made up of a number of parts, such as a reliable launchpad, a market for non-fungible and semi-fungible tokens (NFTs), and a decentralized exchange (DEX) with a special referral system. The platform, which is based on the Sui network, offers a number of services and materials to assist emerging cryptocurrency ventures in getting off the ground.
2. Main features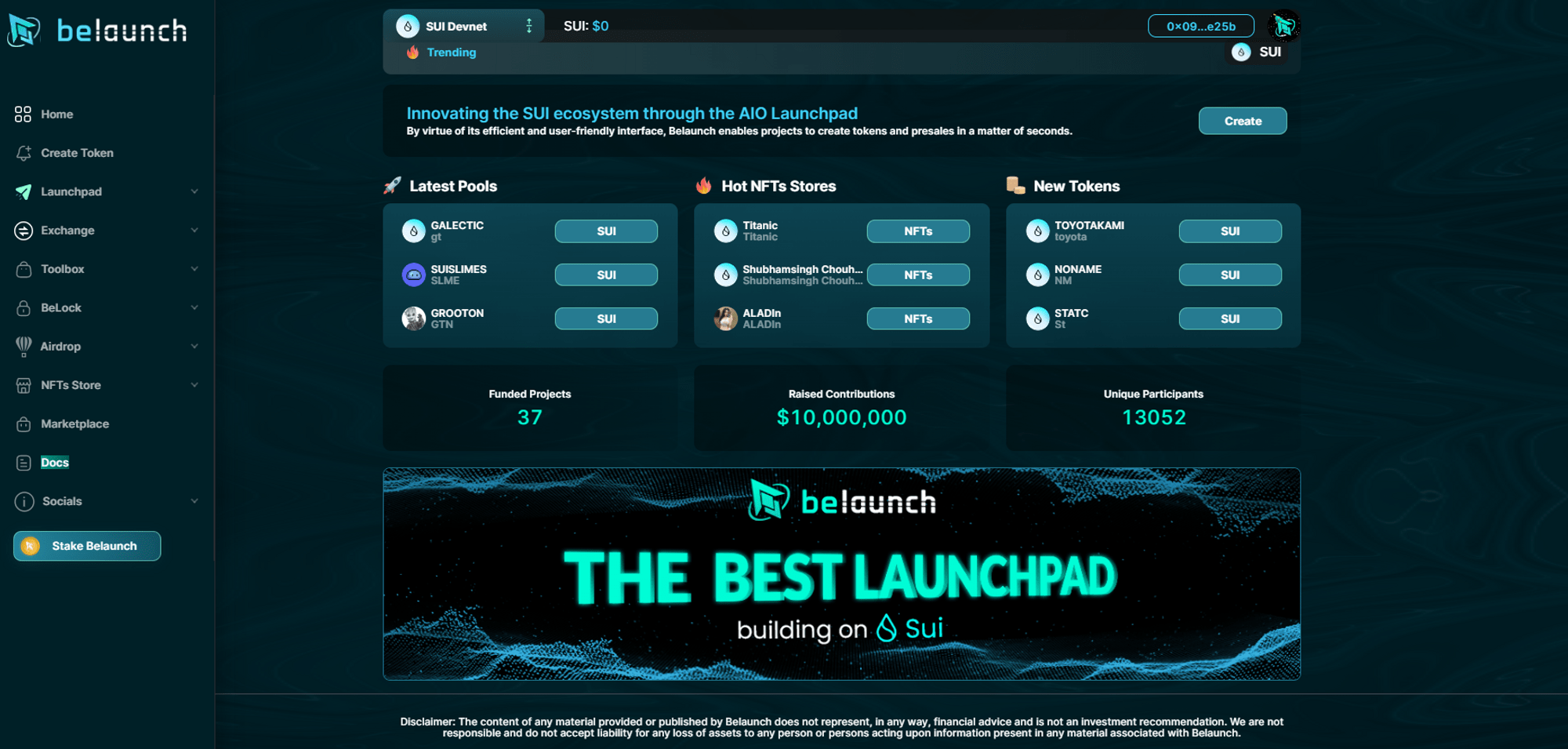 The Sui ecosystem's leading Launchpad platform offers a comprehensive suite of features, including the ability to create tokens, presales, and launch IDOs through private sales, presales, and fair launches. Users can easily buy and claim tokens through the platform, making it simple and accessible for everyone.
The team has also developed innovative features that optimize the user experience, such as multi-send, BeLock for creating and managing locks and Merge Coin objects, which enable users to merge tools. These breakthrough features are designed to enhance user satisfaction and streamline the token creation and management process. With almost all functions completed, the Sui ecosystem's Launchpad platform is well-positioned to lead the way in this exciting and rapidly evolving industry.
3. Ecosystem
Be Launchpad is a platform that screens and helps the best initial coin offering (ICO) and crypto projects launch. Apply through BeLaunch if you have a cryptocurrency startup in mind and require last-round funding to acquire the assistance and tools you need to be successful. This offers access to a network of investors, technical help, and marketing and promotion.
Be NFT is a marketplace for NFTs and semi-fungible tokens on the Sui network. To assist developers in creating and launching NFT-based projects, it offers a world-class development platform that comprises APIs, SDKs, and developer manuals. For developers of all skill levels, the platform offers a wealth of tools and information and is made to be simple to use.
Be Dex, one of the first mainnet DEXs on the Sui blockchain, is an aggregator DEX with a referral system. It will make use of an Automatic Market Maker (AMM) mechanism similar to those used by platforms like Uniswap or Pancakeswap and provide great security by utilizing the Move language. BeDex seeks to provide customers a novel and cutting-edge way to engage in the expanding decentralized finance (Defi) sector through its distinctive referral structure.
3. Service fee
BeLaunch fees
BeLaunch fees are designed to be affordable and competitive. The platform charges a low base fee for creating presales, fair launches, and private sales, along with a percentage-based fee structure that aligns with the number of funds raised. BeLaunch also provides free lock and vesting contributor services. An upcoming anti-bot feature will add an extra layer of security to the platform. Overall, BELAUNCH's fees are designed to be accessible and attractive to a wide range of users.
NFT Marketplace fees
The NFT Marketplace operated by Belaunch has a transparent and fair fee structure. Buyers are not charged any additional fees for purchasing NFTs, and sellers are charged a modest 2% processing fee for secondary sales. The platform also deducts royalties from each sale to compensate the creator, with the exact percentage being decided by the creator. Overall, the NFT Marketplace's fee structure is competitive and ensures that buyers, sellers, and creators are fairly compensated.
4. Tokenomics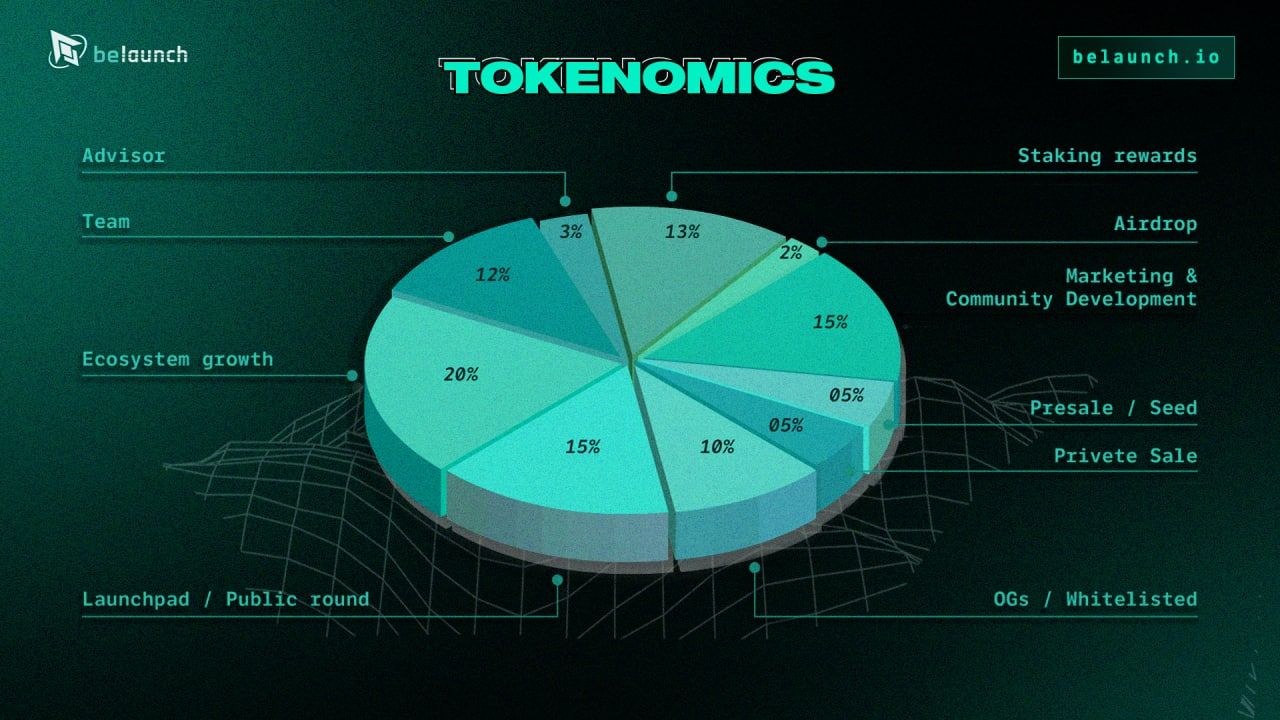 The Belaunch project will issue its own token, which will be called BLAT. It will be 100,000,000 in total supply.
Advisor: 3%
Team: 12%
Ecosystem growth: 20%
Launchpad/ Public round: 15%
Staking rewards: 13%
Airdrop: 2%
Marketing & Community Development: 15%
Presale/seed: 5%
Private sale: 5%
OGs/ Whitelisted: 10%
5. Team
Belauch is a dynamic team of seven individuals who bring a wealth of expertise and skills to the table. The team is led by
Mr. Thao Dinh (Founder and CTO) brings a strong technical background and a visionary approach to the company.
Mr. Bravis, the Chief Marketing Officer, is responsible for crafting the company's marketing strategies and campaigns to help Belauch reach its target audience.
Co-Founder & Lead Developer, Mr. Viet Hng, is a key player in the development process, ensuring that products are of high quality and aligned with customer needs.
Ms. Alice, the Project Manager & BD Manager, is in charge of project management and business development, ensuring smooth communication and timely delivery.
Mr. Duke Duong, Head of Design, leads the design team and is responsible for creating a seamless user experience.
Mr. Justin Dinh, the Chief Research Officer, conducts market research and gathers valuable insights to inform strategic business decisions.
Ms. Fang Hee, the Art & Creative Director, brings a fresh and artistic perspective to the team's projects.
6. Partners & Backers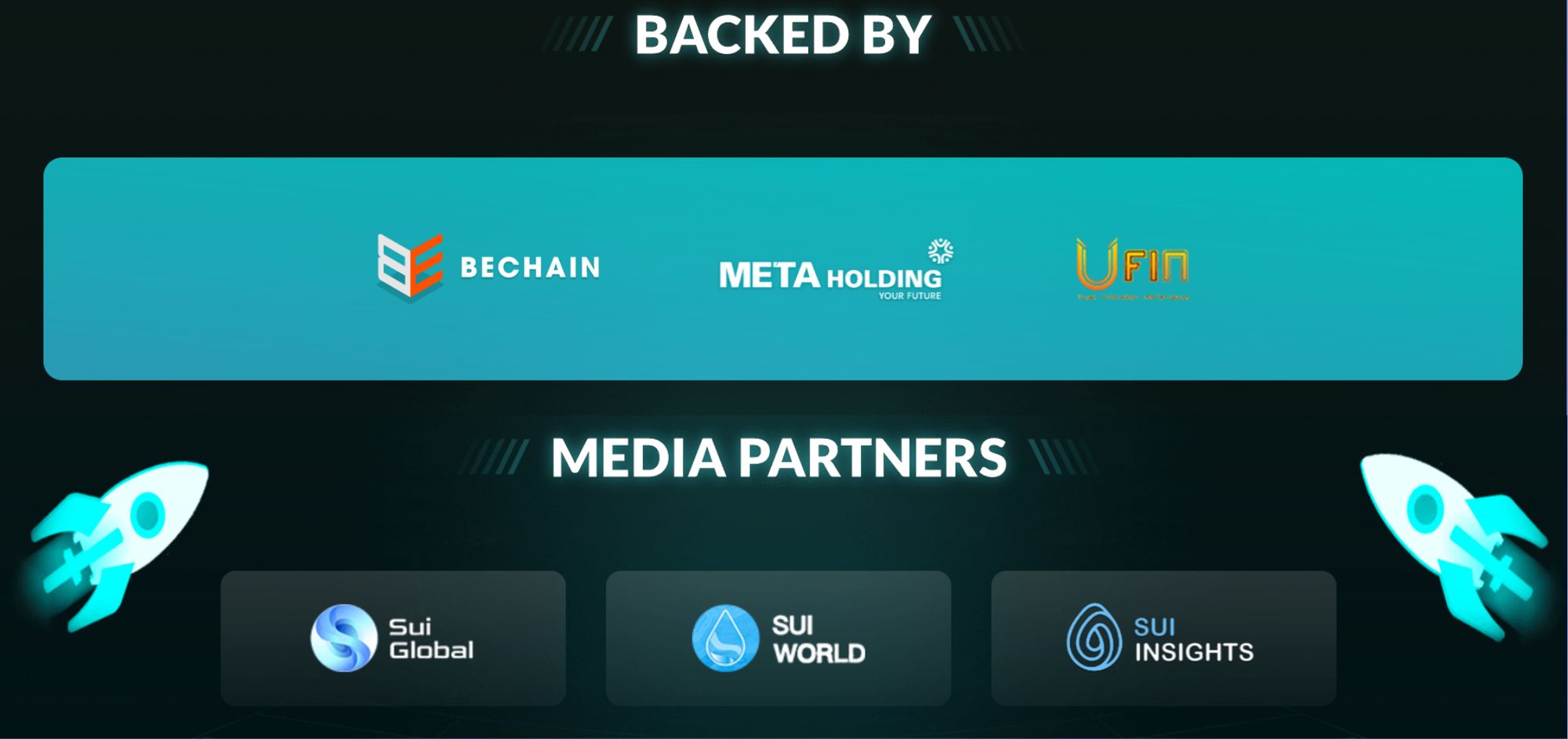 The Belaunch project is backed by Bechain, Meta Holding, and Ufin. It is a media partner of Sui Global and Sui World, and Sui Insights. In addition, it has partnerships with many different and high-quality projects.
7. Roadmap
Q3 2022
Building team
DApp Development
Launching on SUI Devnet
Complete all functions of Belaunch and BeDex
Q4 2022
Big Partnership Engagement
Community Growth
Launching on SUI Testnet
Massive Marketing
Official DApp Launch
Q1 2023
Full DeFi Functionalities (BeNFT and BeDEX)
Unique Referrals Mechanism
Worldwide Brand Collaboration
Q2 2023
Listing on Top DEXs
Listing on Top CEXs
Full BeEcosystem announcement
8. Official links
9. Summary
Belaunch is an extensive platform for starting and growing bitcoin enterprises, to sum up. The platform offers the tools and supports you need to launch your business and be successful in the quick-moving and rapidly changing world of cryptocurrency, regardless of your level of experience. Belaunch is positioned to play a significant role in the development of cryptocurrency and Defi in the future thanks to its reliable launchpad, NFT market, and cutting-edge DEX. Currently, the project is in the early stages, you can take advantage of many opportunities by joining the Belaunch community. Join the community to learn more about this amazing project.
Besides Belaunch, Meadow is one of the Sui Blockchain launchpads you should not miss. If you want to stay up to date on the Sui Blockchain ecosystem, read more at Meadow.
Be sure to check out Suipiens website and social media channels to stay up-to-date on all things about Sui Blockchain!