Araya Finance: One-stop Defi Protocol Of Sui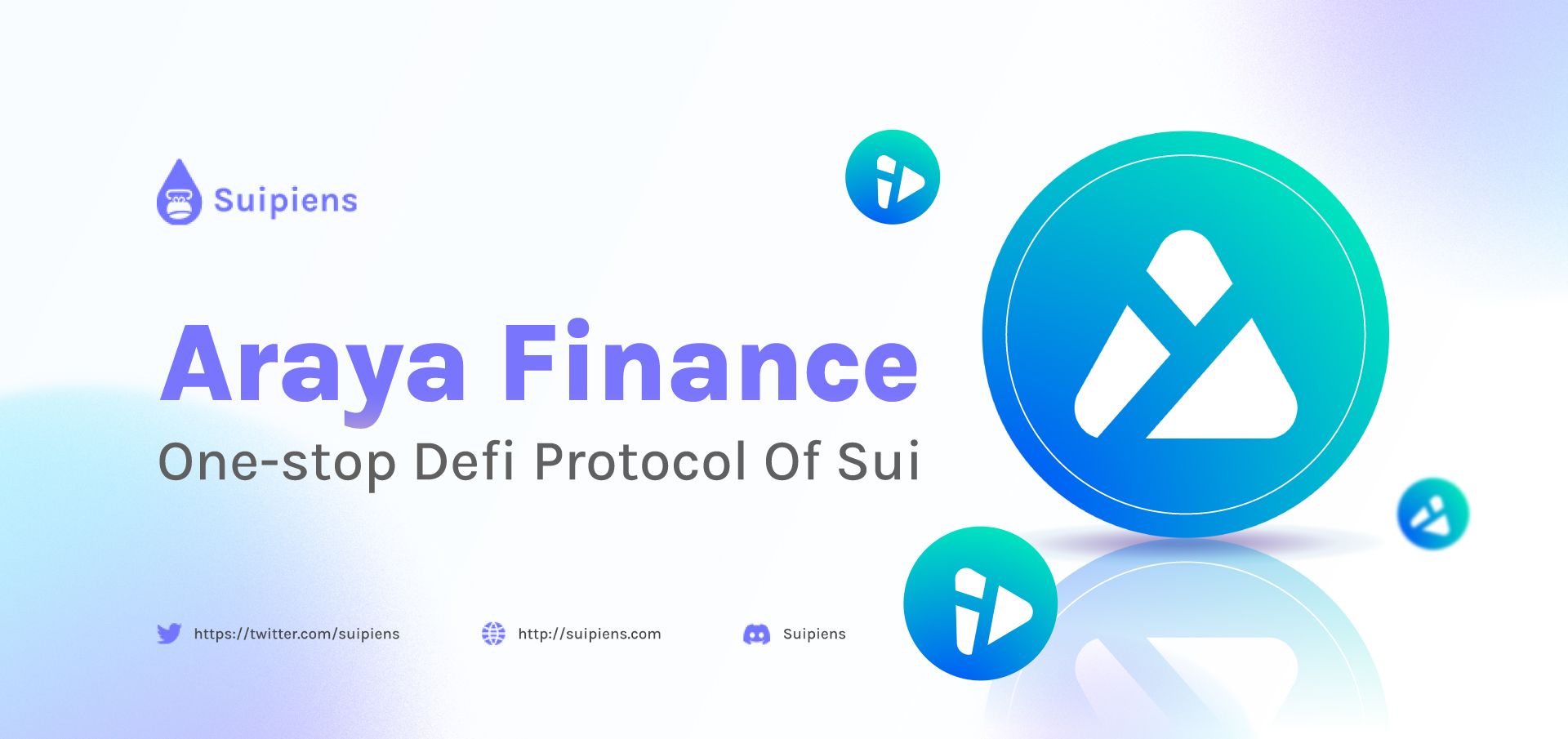 This post will provide you with all the information about Araya Finance, the one-stop Defi Protocol of Sui.
1. Introduction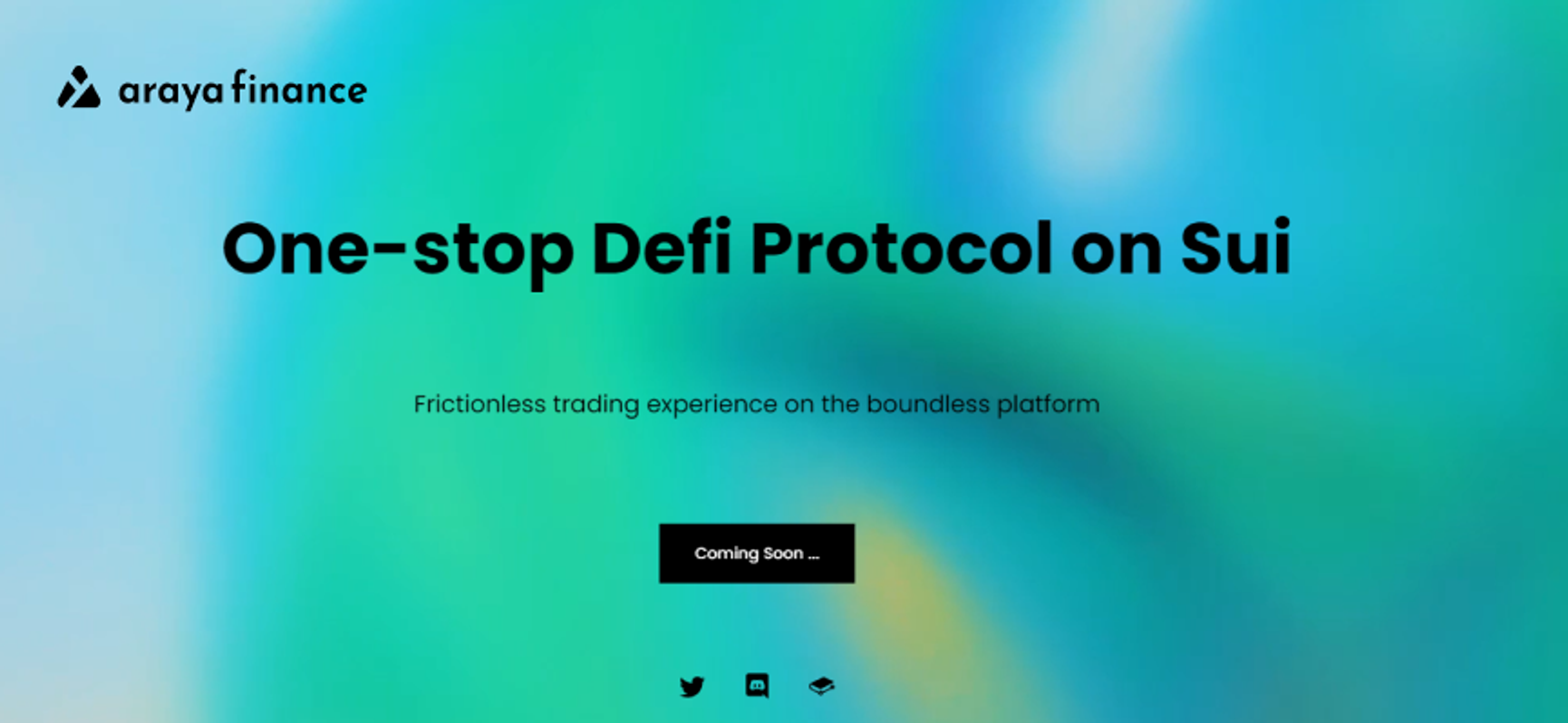 Araya Finance is one of the best Defi Protocols on SUI ecosystem and will provide SUI users with an unparalleled one-stop Defi experience.
2. Main features
2.1 Swaps
Token swaps on Araya Finance are a simple way to trade one SUI-native Coin Object (SCO) for another via automated liquidity pools.
When users make a token swap on Araya Finance, users will pay a 0.3% trading fee, which is broken down as follows:
0.25% - Returned to Liquidity Pools in the form of a fee reward for liquidity providers.
0.05% - Sent to the Araya Finance Treasury.
2.2 Liquidity Pools

Users will acquire Liquidity Provider (LP) tokens when users add your token to a liquidity pool and get a portion of the fees.
2.3 Stableswap

Stableswap is an AMM for stablecoins (e.g., USDC, USDT, and DAI) or pegged assets (e.g., stSUI). Currently, Araya Finance also uses the same automated market-making (AMM) model as Uniswap.
When users make a token swap on the Stableswap, users will pay a trading fee (depends on pools, usually is 0.02%) that much lower than the usual 0.3% on normal Araya AMM.  The fee attribution is broken down as follows:
50% of trading fee goes to the LP as rewards
50% of trading fee goes to the Araya DAO treasury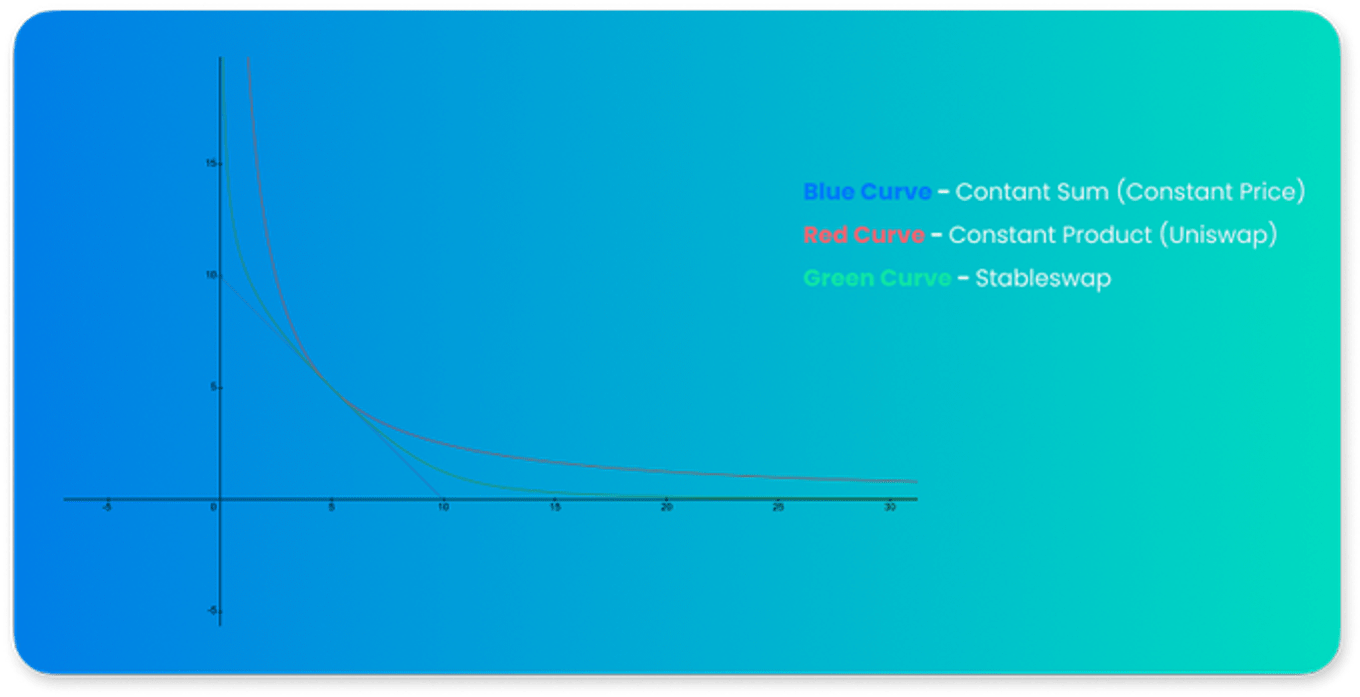 During the Alpha Test Wave 2, Araya Finance will deploy Stableswap on Devnet, which will allow users to trade pegged assets with very low slippage and fees based on the algorithm from Curve Fi.
2.4 Hybrid Auto Router
Auto Router, often known as Smart Routing, is the capacity to locate better pricing for traders on Araya Finance.
This includes:
Smart routing which optimizes the execution of transactions across several pools
More potent mechanism that takes a larger data set into account for greater trades and better prices.
3. Highlight
3.1 Araya ID
The dashboard offers data insights about your wallet in addition to the ecosystem as a whole. Users could not only enter and exit positions but manage or monitor all of their capital from one trusted platform.
Araya Passport is the credential system in Araya ID. It is an underlying data network infrastructure for building a collection network of on-chain digital credentials and off-chain personal information, helping protocols, brands, and developers to be able to use this system to build more robust products in Web3.
3.2 Araya Credit

Araya Credit is a service designed for leverage purposes. It consists of two main value propositions:
A low-risk return for single asset liquidity providers.
High leverage for active traders, entities, or other protocols that wish to borrow assets.
⇒ Araya Credit was founded to address issues with traditional lending protocols. Anyone can use Araya Credit to adopt Defi's native leverage services and earn leverage gains on a variety of protocols. Araya will gradually expand its protocol whitelist in order to broaden the range of protocols to which consumers can apply for their Credit Cards.
4. Tokenomics
Financing information: No financing found.
Airdrop information: Clearly there is an airdrop.
Participation methods: early community building, interaction.
Token Distribution: Coming Soon.
5. Partners
Araya Finance works with many of the major Sui partners in the Sui family to develop mutually beneficial partnerships for its own community.
Besides, in recent times, Souffl3 has connected and become partners with some other wallets such as Suiet, Morphis Wallet, Ethos Wallet, and Sui Wallet.
6. Roadmap
Recently, Araya Finance released the first stable swap on Sui Network this time. And at time same time, Araya Finance is pleased to announce that Alpha Test Wave 2 is now open. Besides, the front end of Araya Finance has received extra updates (chart, tokens exchanged).
In the next few months, Araya Finance will continue improving the front-end functionality and actively develop contracts. At the same time, Araya Finance also plans to release a mobile app for the first integration of Araya Passport.
7. Official links
8. Summary
All of the information on Araya finance is provided above. The project has a lot of potentials and will give users an unrivaled Defi experience. As a result, Araya finance is a project that has piqued the interest of many people and is predicted to thrive in the future.
Currently, the project is opening Alpha Test Wave 2.
Be sure to check out Suipiens website and social media channels to stay up-to-date on all things about Sui Blockchain!