Top 8 GameFi projects on Sui Blockchain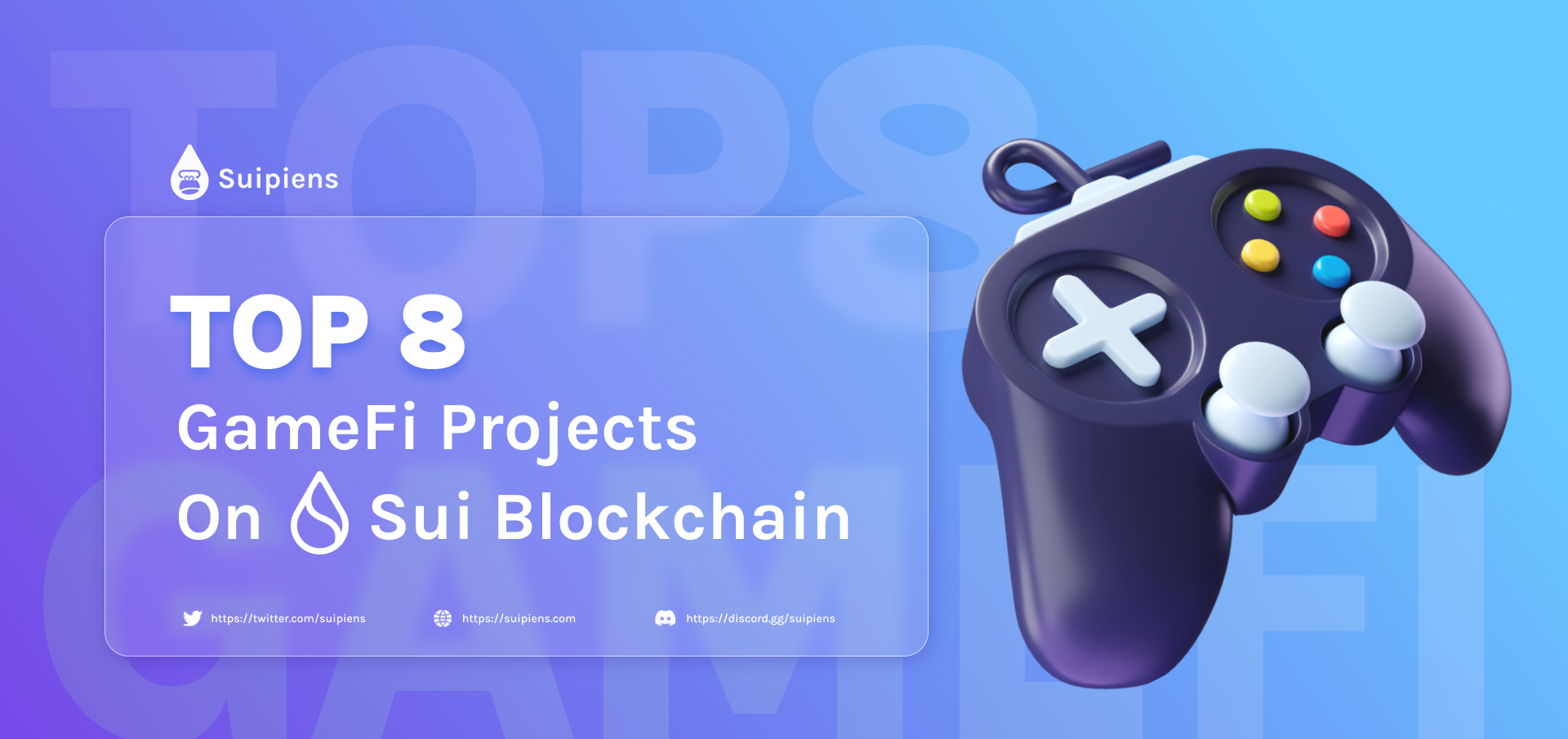 Explore the top 8 promising GameFi projects on Sui Blockchain for decentralized gaming's future. Unleash your gaming potential today with us!
In this exciting piece, we will take you on a journey through the world of decentralized gaming and introduce you to the most promising GameFi projects on the innovative Sui Blockchain. Get ready to unleash your gaming potential and dive into the future of gaming with us. Let's explore these cutting-edge projects that are shaping the landscape of decentralized gaming on Sui Blockchain.
Bushi
Bushi is a free-to-play competitive third-person shooter, featuring samurai-inspired combat and ninja-like parkour. Developed using Unreal Engine 5, it offers a fast-paced gameplay experience where all players have equal abilities, emphasizing skill. The game's movement mechanics are fluid and reminiscent of titles like Spellbreak, Gunz, and Risk of Rain. It combines intense combat with agile parkour, creating a dynamic and exciting gameplay environment.
Bushi can be downloaded through the Onenet Lite Launcher and is also available on popular distribution platforms such as Elixir Games and GameSwift.
Bushi official links: Twitter | Website | Discord
Project Eluüne
StarGarden is an accessible team co-op MMORPG built with Unreal Engine. Project Eluüne, the game's title, follows a Free-to-Play model, ensuring that players can dive into the experience without any initial investment or blockchain knowledge.
StarGarden prioritizes social gameplay, fostering cooperation, cooperative rewards, progression, and social bonding. The game encourages players to work together as every aspect revolves around teamwork.
As a team-based auto-battler MMO with RPG mechanics, Project Eluüne requires strategic thinking from players. They must recruit, craft, train, optimize, and merge powerful creatures to engage in battles and construct structures within their StarGarden. Along the way, players will repair a shattered world and uncover its hidden secrets. The game features both Tribe vs. Environment (TvE) and Tribe vs. Tribe (TvT) battle mechanics, offering diverse challenges and opportunities for cooperation and competition.
Project Eluüne official links: Twitter | Website | Discord
Run Legends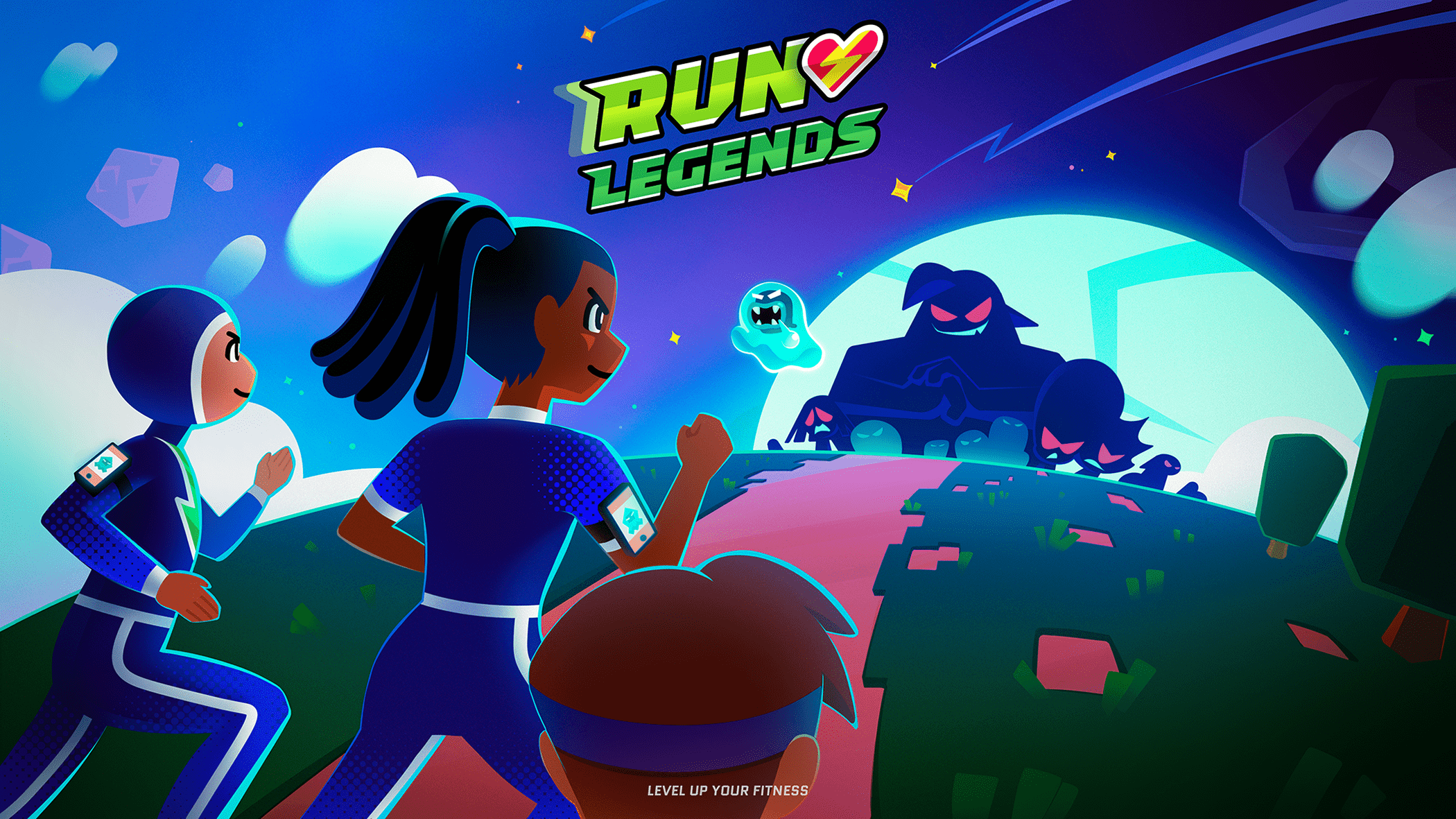 Run Legends is the first-ever cooperative fitness game you can play synchronously with your friends, no matter where they are. The project takes gaming to a new level by combining physical activity with immersive gameplay. This groundbreaking cooperative fitness game allows you to fight off enemies called "Sappers" while walking or running in the real world. But these enemies aren't just foes – they represent real-life anxieties you can conquer through exercise and teamwork.
Designed to promote mental and physical health, Run Legends empowers you to build your fitness level, upgrade your gear, make new friends, and delve into the backstories of the captivating characters within the game. The core concept is simple yet effective – your movement controls your in-game character. By heading outside and adjusting your pace, you can unleash powerful skills in battle.
Run Legends official links: Twitter | Website | Discord
Abyss World

Abyss World, an Open-World Dark Fantasy Action-RPG, is being developed by MetagameHQ on Sui Network. In this immersive game, Heroic Souls from various realms are summoned to a final battleground through the Hero's Gate. They must fight against evil and showcase their warrior prowess in the distant arena.
The gameplay of Abyss World is a third-person ARPG experience. Players embark on a journey to explore the vast Nordinian world and uncover the mysteries left behind by the "old tide."
The game's setting takes place in the enigmatic world of Nordinia, brimming with ancient secrets. As players delve deeper, they traverse a world that has been consumed by the sea, undertaking the mission of saving the inhabitants and progressively venturing into the foggy depths toward their ultimate destination.
Abyss World official links: Twitter | Website | Discord
Cards of Ethernity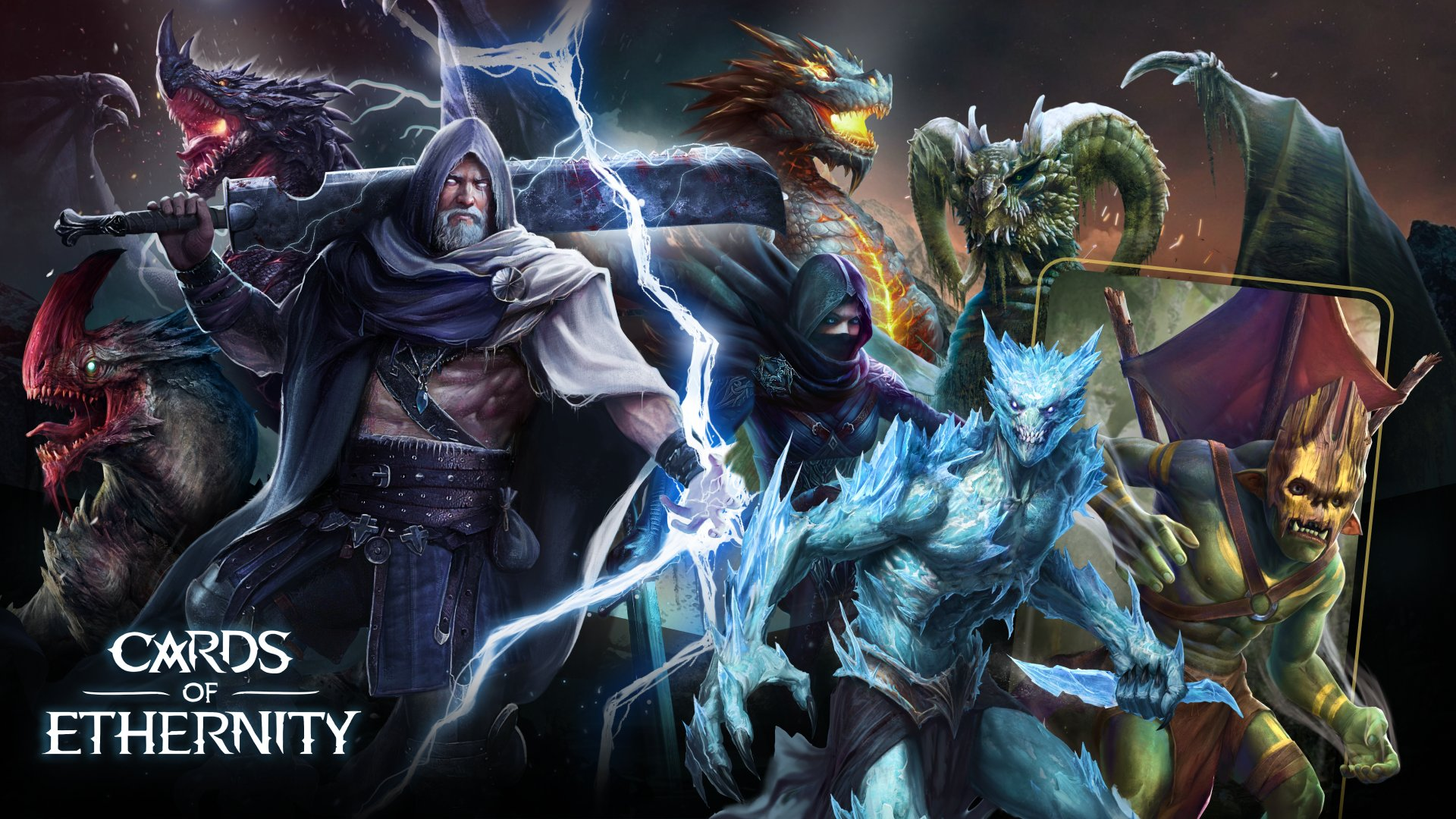 Cards of Ethernity (CoE) is a competitive digital collectible card game set in the dark fantasy universe called Aether. It leverages blockchain technology, granting users the freedom to trade and sell their cards with the same level of ownership as physical collectibles. CoE strikes a balance between accessibility and depth, providing both quick, enjoyable gameplay and strategic complexity for serious players.
The game boasts a collection of 150 unique cards, which players can explore and acquire through an in-game collection browser. To expand their card pool, players can purchase NFT drop packs using the in-game currency called $AEG Token, or craft new cards. By choosing different Adventurers, each with their own distinct creatures, spells, and relics, players can embrace diverse playstyles. Each Adventurer possesses a unique trick that encapsulates its character and gameplay approach.
Cards of Ethernity official links: Twitter | Website | Discord
Cosmocadia

COSMOCADIA is an exciting NFT gaming project built on the Sui blockchain. It offers players a cozy sandbox farming game where they can collaborate to enhance and cultivate the virtual land using their own in-game assets. The game will be accessible on web, desktop, and mobile devices, initially launching on web and desktop platforms. The team behind COSMOCADIA prioritizes creating an enjoyable gaming experience above all else, with the blockchain aspect serving as a supporting feature. Together with a thriving community, COSMOCADIA is dedicated to building an inclusive and inviting game that can be enjoyed by players of all backgrounds.
COSMOCADIA fosters a sense of community, encouraging players to collaborate to cultivate the land. It is a space where people can forge connections, work hand-in-hand, and create thriving communities. By combining forces, players can unlock new opportunities and discover the true potential of their virtual land.
Cosmocadia official links: Twitter | Website | Discord
Haven's Compass

Haven's Compass, developed by Ghost Ivy, is a fast-paced first-person tactical shooter game set in a futuristic world. Powered by Unreal Engine 5, it offers players an immersive experience as they embark on a journey to find their Haven.
The game combines heart-pumping action with strategic gameplay, emphasizing the importance of quick reactions and tactical decision-making. Haven's Compass offers both single-player and multiplayer modes, allowing players to dive into the captivating stories of each unique character.
The game leverages the power of NFTs to enhance gameplay. NFTs are utilized for various in-game elements such as primary weapons and their attachments, characters, secondary weapons, and armory items.
Haven's Compass official links: Twitter | Website | Discord
Panzerdogs

Panzerdogs is an exciting gaming NFT project on the Sui blockchain that introduces players to a thrilling tank battle experience. Designed to be played directly on mobile and desktop browsers, the game draws inspiration from titles like Brawl Stars, but with an enticing twist of tanks and play-to-earn mechanics.
The primary goal of Panzerdogs is to create a seamless and inclusive experience for players, regardless of their prior knowledge or experience with cryptocurrencies. The game aims to provide an accessible entry point into the world of NFT gaming.
With its user-friendly accessibility and play-to-earn mechanics, the game offers an engaging experience for both crypto-savvy players and newcomers alike. By collecting tank parts and unlocking the benefits of dog avatars, players can enjoy a rewarding yet exciting gameplay experience.
Panzerdogs official links: Twitter | Website | Discord
Wrapping up
From immersive virtual worlds to play-to-earn mechanics and NFT integrations, each project we've covered brings a unique and exciting experience to the table. The Sui Blockchain serves as the foundation for these projects, providing a secure and scalable environment where gamers can connect, compete, and create.
So why wait? Dive into the world of decentralized gaming and unleash your gaming potential today. Explore these projects, connect with the vibrant gaming communities they have built, and be part of shaping the gaming future on the Sui Blockchain. The possibilities are endless, and the adventure awaits!
Disclaimer: This article provides an overview of selected GameFi projects on the Sui Blockchain and does not constitute financial or investment advice. Always do thorough research and consider your own risk tolerance before engaging with any blockchain projects.
Be sure to check out Suipiens' website and social media channels to stay up-to-date on all things about Sui Blockchain!