Top 10 Largest NFT Projects On Sui Blockchain (Latest Version)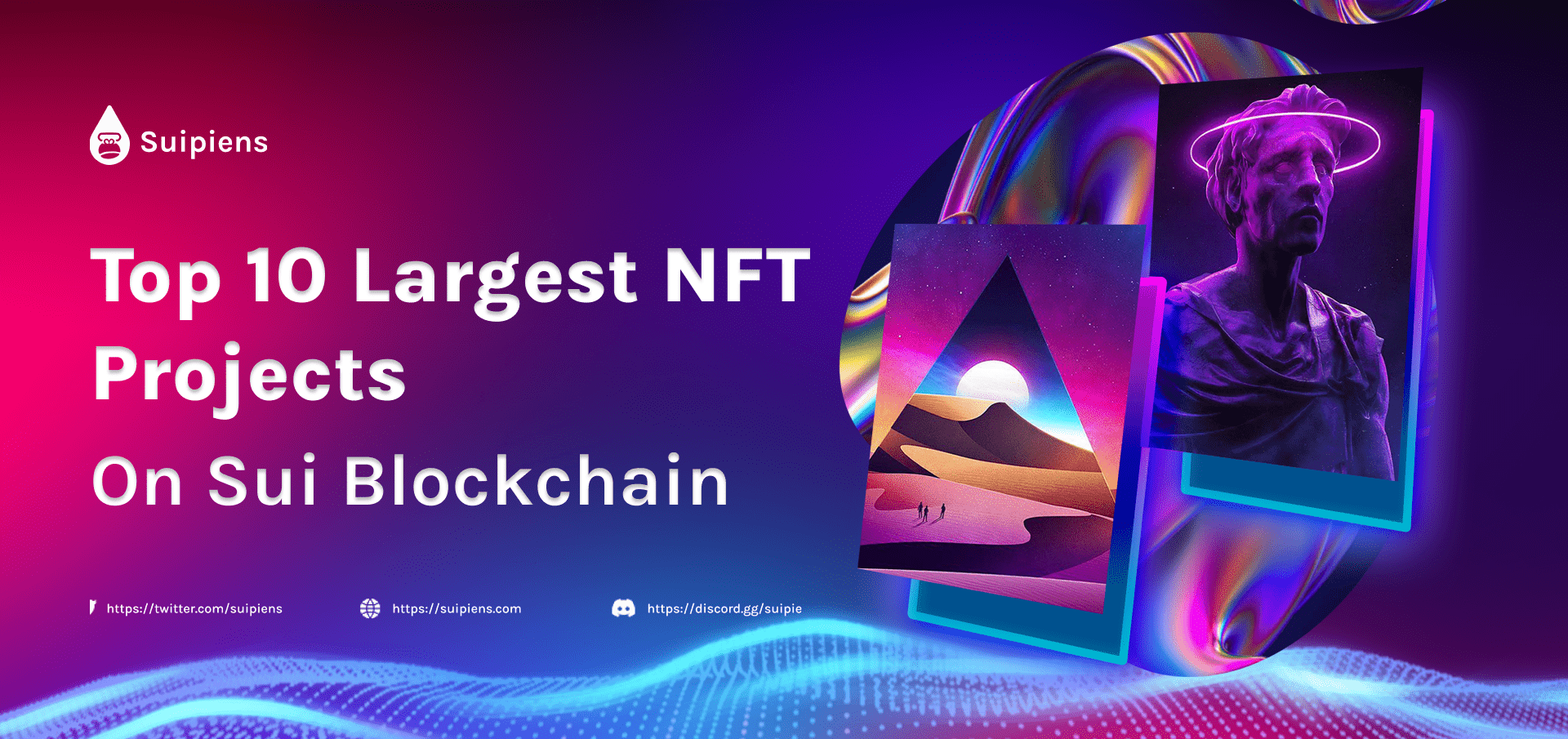 Don't miss out on the largest NFT projects on the Sui blockchain. Our top 10 list provides an in-depth look at the world of non-fungible tokens.
Welcome to our top 10 list of the largest NFT projects on Sui blockchain. Non-fungible tokens have exploded in popularity and Sui blockchain is quickly becoming a leading platform for NFT creation and exchange. In this list, we'll explore the biggest and most innovative NFT ventures on Sui blockchain. Join us as we showcase the cutting-edge projects that are shaping the future of the NFT industry.
SuiFrens

SuiFrens (Capy, Bullshark, and Narwhal) characters embody the essence of Sui's architectural components and its limitless scalability.
SuiFrens, serving as collectibles, possesses the versatility to integrate seamlessly into various Sui applications and services. They serve as the foundational elements of Sui, aiding in narrating the story of your creations.
Furthermore, these NFTs can double as admission tickets for Sui Quests, with the Sui team having already hosted two Quests, with Quest3 coming up soon, attracting hundreds of thousands of users.
SuiFren official link: Website
DeSuiLabs
In its initial stages, DeSuiFlip operated as a smart contract game enabling players to double their $SUI holdings by making a simple heads or tails guess. DeSui NFT holders enjoyed a generous 50% fee discount, and these NFTs were initially available for free minting.
As DeSuiLabs took the reins in further development, they unveiled an upgraded version of CoinFlip. In this new iteration, participants could utilize not only $SUI but also $BUCK, introducing the intriguing "whale mode" that facilitated larger gambling stakes.
More recently, DeSuiLabs has announced the addition of new games to their platform. These games offer the enticing possibility of winning real-life rewards such as PS5 and Xbox consoles.
DeSuiLabs official links: Twitter | Website | Discord
Fuddies
"FUD around and find out" stands as one of the pioneer NFT collections on the Sui platform. Since its inception, it has experienced a steady rise in its floor price.
This collection boasts exceptionally pristine artwork, offering viewers a visually appealing experience. With a trading volume exceeding 1.65 million $SUI and a floor price of 80 $SUI per NFT, it presents itself as a valuable asset worthy of inclusion in your investment portfolio.
DeSuiLabs official links: Twitter | Website | Discord
Gommies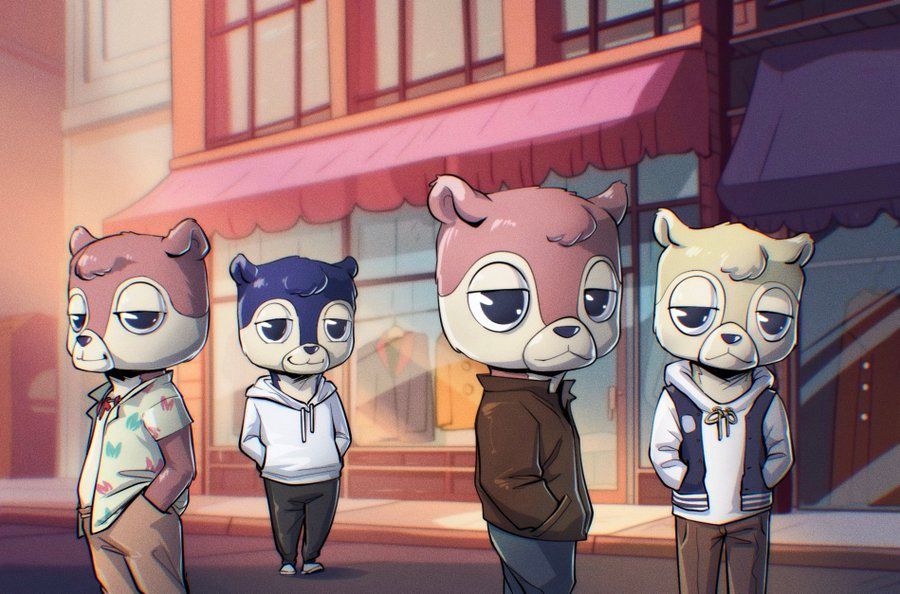 This NFT collection, known as the "Gommies," is a visually appealing set comprising 5,000 unique pieces. Notably, they have recently entered into a partnership with @MNFSTLabs and are now under their ownership.
The Gommies collection features a limited supply of 5,000 NFTs, with a floor price currently set at 45 Sui per NFT. Impressively, the total trading volume for Gommies has reached nearly 60,0000 Sui, reflecting a thriving and active market for these NFTs.
Gommies official links: Twitter| Discord
Typus Finance

Typus Finance is not an NFT project, but it is a Real Yield Infrastructure built in Sui Network. Typus Finance has introduced a fresh NFT series in collaboration with Sui Network and Mysten Labs. This series comprises a total of 6,666 3D dynamic NFTs thoughtfully designed by Studio Mirai. These NFTs are not only visually appealing but also serve as the foundation for an innovative on-chain DeFi loyalty program.
Known as "Tails By Typus," these dynamic NFTs have the unique capability to evolve and enhance their attributes based on on-chain data. This evolution not only transforms the appearance of your NFT but also grants various benefits such as fee discounts, royalty sharing, and token airdrops, thus incentivizing and rewarding Typus users as they upgrade their NFTs.
Typus Finance official links: Twitter | Website | Discord
Cosmocadia

Introducing the limited edition Genesis Collection, which comprises 5,555 meticulously crafted avatars, each a visual delight created with the utmost precision by our talented game artists. These avatars serve as your in-game characters and the key to accessing the enchanting realm of Cosmocadia.
Cosmocadia is a highly engaging and entertaining game where you have the opportunity to bring your dream island to life. Within this captivating world, users can embark on exploration journeys, construct lands, craft various items, and design their very own utopian paradise.
Cosmocadia official links: Twitter | Discord
Sips
Sips, a fresh NFT collection, made its debut on June 27, after exclusively trading on Clutchy starting May 31. This unique collection comprises 5,555 NFTs, each featuring images of various drinks in an array of colors and expressions, showcasing different states of these beverages.
Notably, Sips does not disclose specific information about its backers. However, in terms of partnerships, Sips has teamed up with Ethos. This partnership allows users to utilize the Ethos wallet for seamless exchange, purchase, and sale of these NFTs within the Sips ecosystem.
Sips official links: Twitter
Wizard Land

Wizard Land is the largest and most exciting NFT project on Sui Blockchain, with a massive following of 140.3K fans. This sui-based project is a unique offering inspired by an MMORPG game, and its creators have brought the fantasy world to life through their NFT project. Wizard Land offers a total supply of 2222 NFTs, which has been carefully selected to create a demand effect on their NFT. Wizard Land is distinctive in that it offers 1/1 generated NFTs with a fresh design on the SUI Network, and daily token airdrops of WIZ are available for staking NFT Wizard. With 130+ traits in 11 categories, Wizard Land offers many variations and rarities, making it a unique NFT project.
Moreover, every holder of a Wizard Land NFT will receive $WIZ tokens, exclusive channel and ecosystem access, and the ability to stake their NFT to receive $WIZ tokens. Wizard Land's innovative design and promising future utility make it the most substantial and influential NFT project on Sui Blockchain.
Wizard Land official links: Twitter | Website | Discord
Suiheroes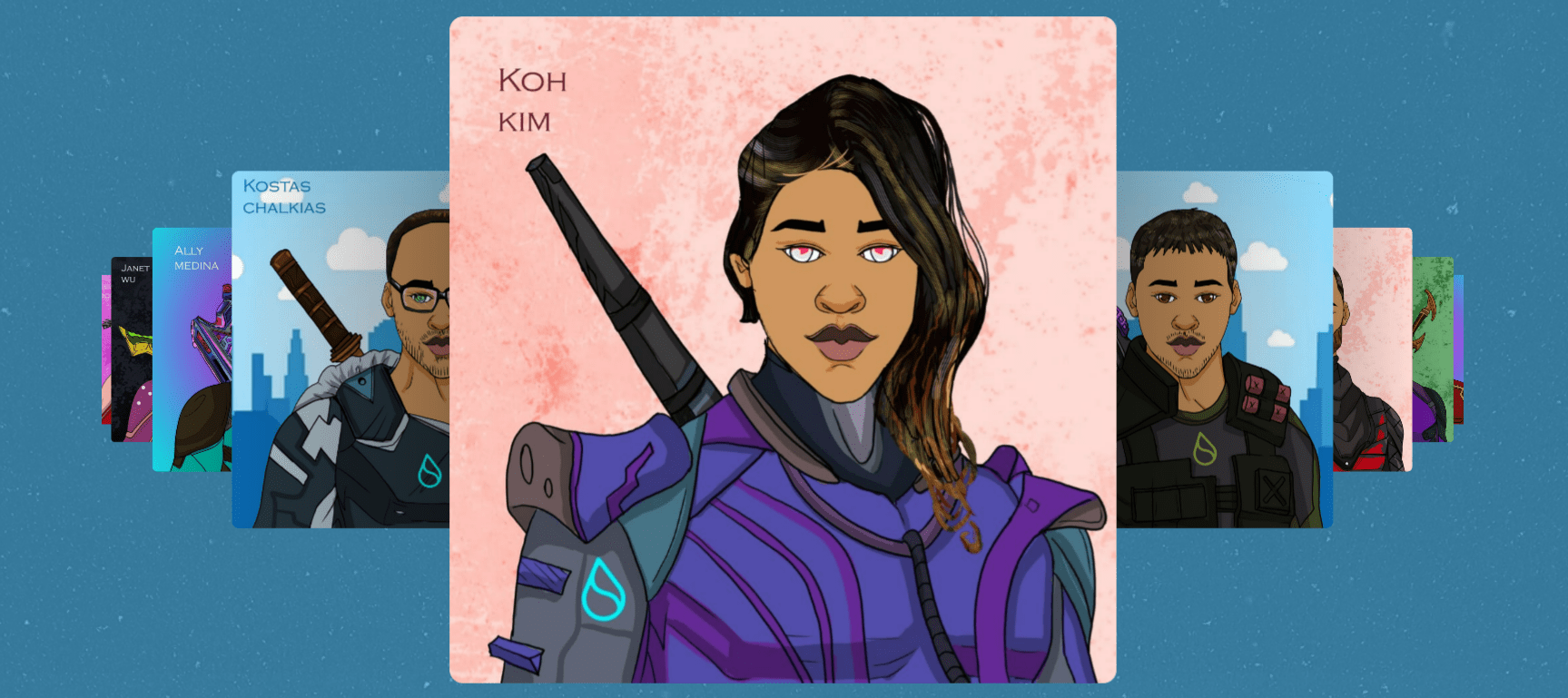 Suiheroes is a highly popular NFT project on the Sui Blockchain, ranking third in the list of the top 10 largest NFT projects with the largest followers of 111.8K. This project is a unique collection of 4,000 heroes, each designed based on the likeness of the people behind the $SUI ecosystem. Apart from the impressive design of the heroes, Suiheroes offers additional benefits to its holders.
With 1,000 founder passes available, lucky buyers will receive bonus airdrops, as well as NFT airdrops in their future 3D collection. By owning and HODLing one of their NFTs, you can access a world of rewards, including SuperCharged Staking, Revenue Share of platform fees, Boosted Lotteries, and SUI Heroes Token ($SHS) Airdrops. If you are an NFT holder or IDO participant, you may even get lucky with diamond hands!
Suiheroes official links: Twitter | Website | Discord
GOATs Of Sui

Introducing the GOATs of Sui, an NFT project on the Sui Network with a massive following of 67.8K Twitter followers. This dynamic collection of 7777 NFTs is set to become the identity of Sui Network. The Suigoats NFT collection is unique, allowing holders to change their profile picture (PFP), making it much more than just an NFT. The collection is designed to be simple, with around 100 traits that are available for all to use. By doing this, holders can become full owners of their NFTs.
Holders also have the ability to customize their NFT by adding their names and traits by paying a certain amount in $GOAT tokens. Moreover, on certain occasions, special edition traits will be released, which can be purchased by $GOAT tokens. Don't miss out on the opportunity to become a part of the GOATs of the Sui community!
GOATs Of Sui official links: Twitter | Website | Discord
Wrapping up
We hope you enjoyed our exploration of the top 10 largest NFT projects on Sui blockchain. These ventures represent the forefront of innovation in the NFT industry and are changing the way we think about the ownership and exchange of digital assets. As the Sui blockchain continues to evolve and mature, we look forward to seeing even more exciting projects emerge. Keep an eye on these top 10 projects and stay up-to-date with the latest trends in the world of non-fungible tokens.
If you are an NFT lover looking for a place to buy NFTs, we would recommend you check out some of the notable NFT marketplaces at the moment such as TradePort, Clutchy, Hyperspace, etc. See our full list of top NFT marketplaces on Sui Blockchain to get more information now!

TradePort is your go-to platform for seamlessly aggregating NFTs across Stacks, NEAR, and Sui with their user-friendly interface, advanced metrics, and wallet compatibility!
Be sure to check out Suipiens' website and social media channels to stay up-to-date on all things about Sui Blockchain!