Sui's DeFi Weekly Roundup #10 (November 17, 2023)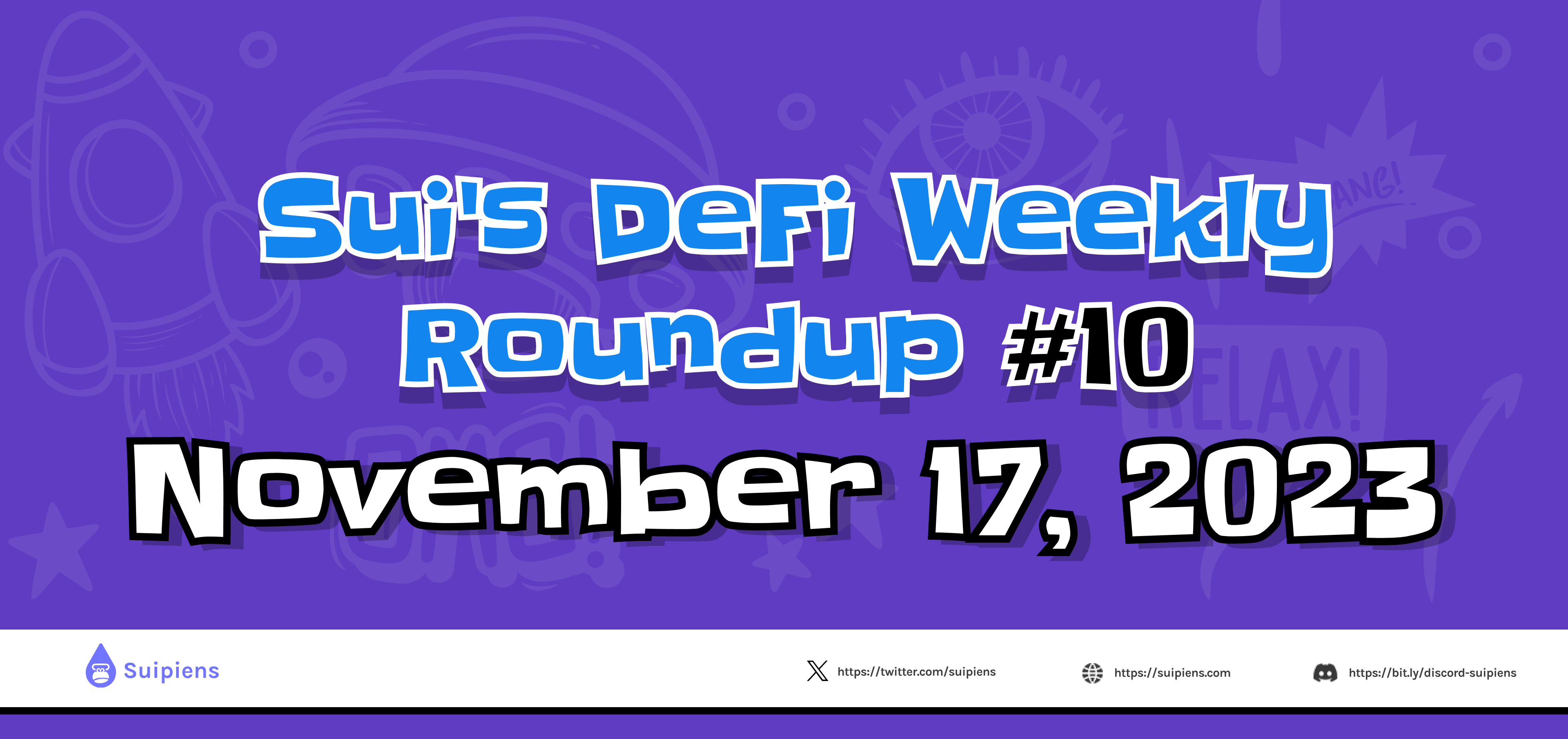 Welcome to Sui's DeFi Weekly Roundup #9, where we bring you the freshest updates and news from the thriving DeFi projects on Sui Blockchain.
FlowX
FlowX announced their token launch announcement with the involvement of multiple launch partners, a healthy tokenomics for all investors. Readers can find all the details about their plan, tokenomics, pre-sale round, and public round here.
In other news, FlowX team has released a thread to explain to users familiar with the mechanism of FLX - xFLX in the upcoming FlowX token launch.
FlowX