Sui Blockchain Report #18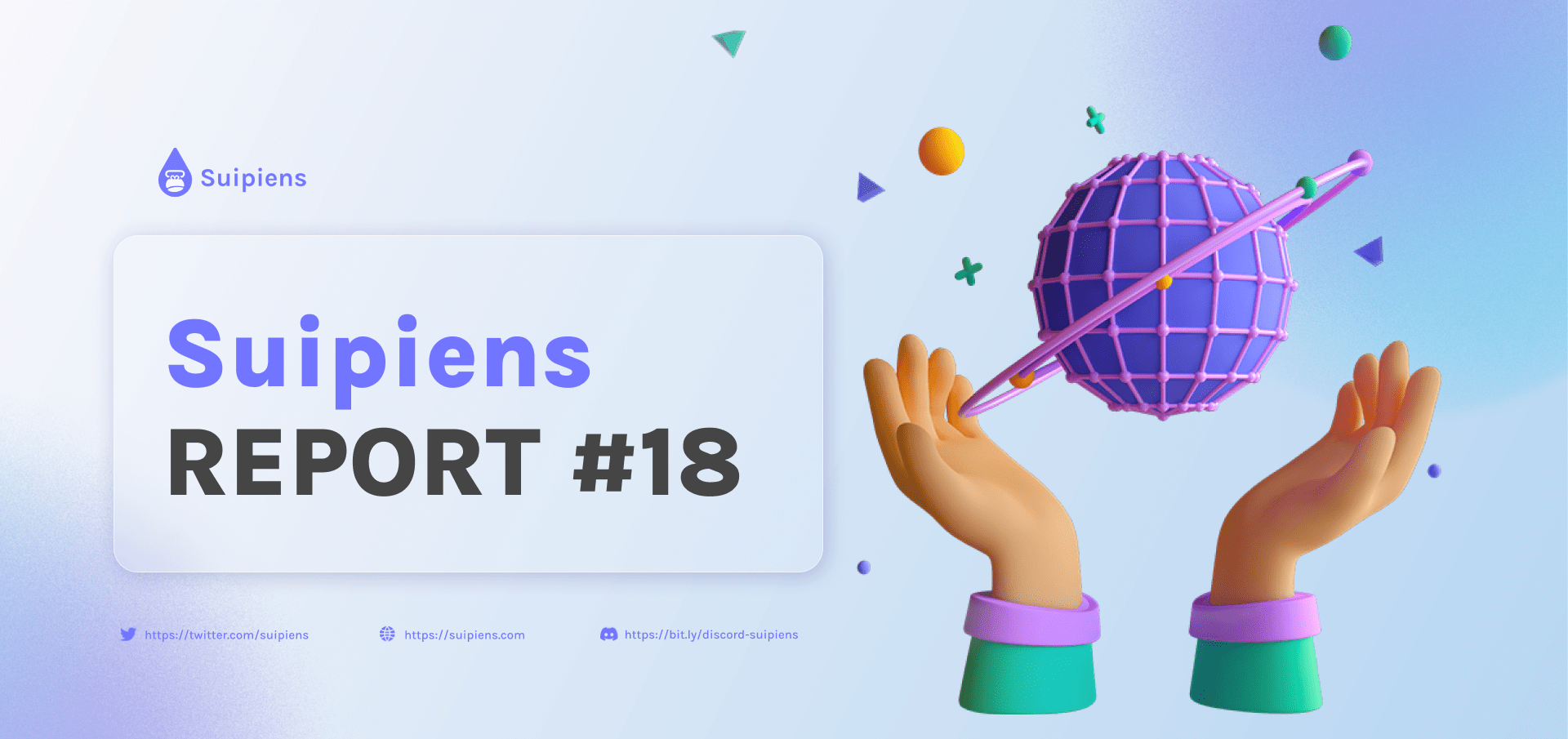 Welcome to the Sui Blockchain Report #18! This series will explore the most recent updates, news, and developments within the Sui Ecosystem!
Protocol & dev tool updates
Media Highlights
Threads/Updates
There will be another Sui Hackathon soon! The theme for the Hackathon is Sui Liquid Staking Hackathon.
The #SuiBuilderHouse lands in Singapore next month! Set for Sept 15-16, it's perfectly timed between @token2049 and the @F1 Singapore Grand Prix.
Liquid Staking is coming to Sui
@SuiNetwork just shattered a groundbreaking record in blockchain history at 65.8 million transactions ever recorded in a single day!
Dive into the epic numbers and highlights of the Bullshark Quest 1 with Suipiens!
Sui reached 2,000,000 Active Addresses!
@guardarian_com is now integrated with Sui and has recently expanded their offering to better serve their customers.
@HyperspaceSui utilized the Sui Kiosk Standard from @SuiNetwork. This feature gives creators the power to enforce any object constraint they desire on trades, including royalty policies when an object is sold.
As a result of SIP #6, protocol upgrades to enable liquid staking are now live on Testnet on @SuiNetwork!
Steven Ehrlich, the Director of Research for Forbes Digital Assets, joins "Forbes Talks" to talk about how @Mysten_Labs CEO Evan Cheng and team are taking an entirely new approach to Web3.
@Mysten_Labs is excited to partner with Dentsu to further the creator economy on @SuiNetwork – merging blockchain tech with the Japanese game and digital entertainment industries.
@SuiNetwork announced the winners' list of the Sui x @KCLabsOfficial Summer Hackathon!
@SuiNetwork has achieved a new milestone, crossing over 500M total transactions!
@Mysten_Labs' Director of Gaming Product @billallred recently spoke to us about how asset ownership enhances player engagement and why Sui is a great infrastructure for games.
Sui x @KCLabsOfficial Summer Hackathon demo day session, live from the Sui Builder House in Paris!
@EvanWeb3 sat down with Wealth Magazine to talk about the history of Mysten Labs and share his thoughts on all things web3 and @SuiNetwork. Check the article here (in Chinese)
CEO @EvanWeb3 sat down with @Forbes to discuss why he thinks the world needs a newer, faster blockchain: @SuiNetwork. Cheng also shared why Move (created by CTO @b1ackd0g) is key to developers – enabling them to build safe dApps faster and cheaper. Article here
Articles
Ecosystem Highlights
New projects
Check out some new projects coming to Sui:
Other ecosystem news:
Partnerships
Be sure to check out Suipiens' website and social media channels to stay up-to-date about Sui Blockchain!