Sui Blockchain Report #1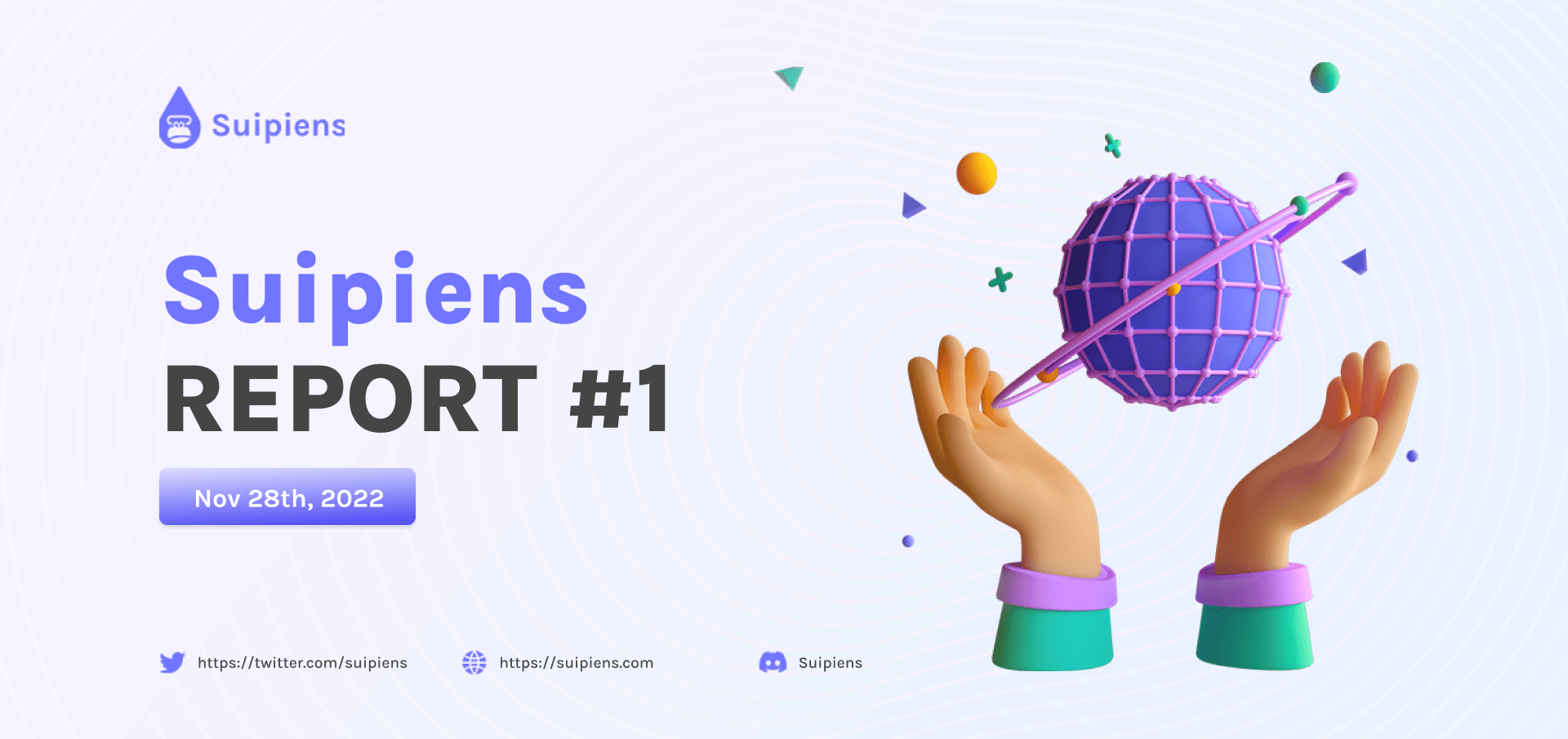 Welcome to the inaugural edition of the Sui Blockchain Report! In this series, we'll be taking a look at all the major Sui news and updates.
This week has been a busy one, with new projects being announced, partnerships being formed, and protocol & dev tool updates. So without further ado, let's get started with the 1st edition of our Sui weekly report!
Protocol & dev tool updates
Sui Testnet Wave 1 goes live on 11/17 and is projected to be operational within two to three weeks.
Mysten Labs has deployed the v0.16.0 release to DevNet! A genesis update and full-node upgrade/db wipe will be required!
Sui accepts Proofs of Zero Knowledge
Explore Sui Capys on capy.art. Updates include: 2 free Capys, integrating the Sui wallet extension, tx models, speeding up the UX, a link to the source code, an article and Sui docs, and JSON for developers!
Discover MystenLabs truncator
An RPC link to the Sui Devnet is being provided by @BlockEdenHQ, enabling Web3 developers and applications to easily communicate with the new Move-based blockchain!
Media Highlights
Sui Blockchain's highlight information can be updated via the following media posts:
Ecosystem Highlights
In this week, many projects are coming on Sui including:
Other ecosystem news includes:
@CetusProtocol version on Sui has been pushed to Testnet!
@SuiGlobal is available on SuiTalk.
The World Cup predictor campaign on Sui is beginning!
@EthosWalletXYZ is introducing two new games (Chess and Checkers) to play using your Ethos wallet!
@joinMovEX announce that their Concentrated Liquidity AMM is now Live!
@hanako_nfts and @SuizzleNFT released their roadmap!
@Clutchy_io announced another 10 projects for the Clutchy Launchpad!
@Sui_Akashi and @thesuiogs have officially opened their Discord!
@GlassWalletapp released the version 0.2.0 of Glass Wallet!
@EthosWalletXYZ announce that they are officially launching their community Discord server!
BlueMove app is available from the App Store!
A wonderful dashboard for NFTs was recently launched by @sui_cleo!
@snsstork made their Black Friday Announcement!
@morphis_wallet announced their Private Alpha Test!
Partnerships
Many partnership announcements have officially been released this week:
To update more news and updates on the Sui Blockchain world, read on: Sui Blockchain Report #2
Be sure to check out Suipiens' website and social media channels to stay up-to-date on all things about Sui Blockchain!
Official links about Sui: Website |  Twitter