NHN's Bold Move into Crypto Gaming on Sui Blockchain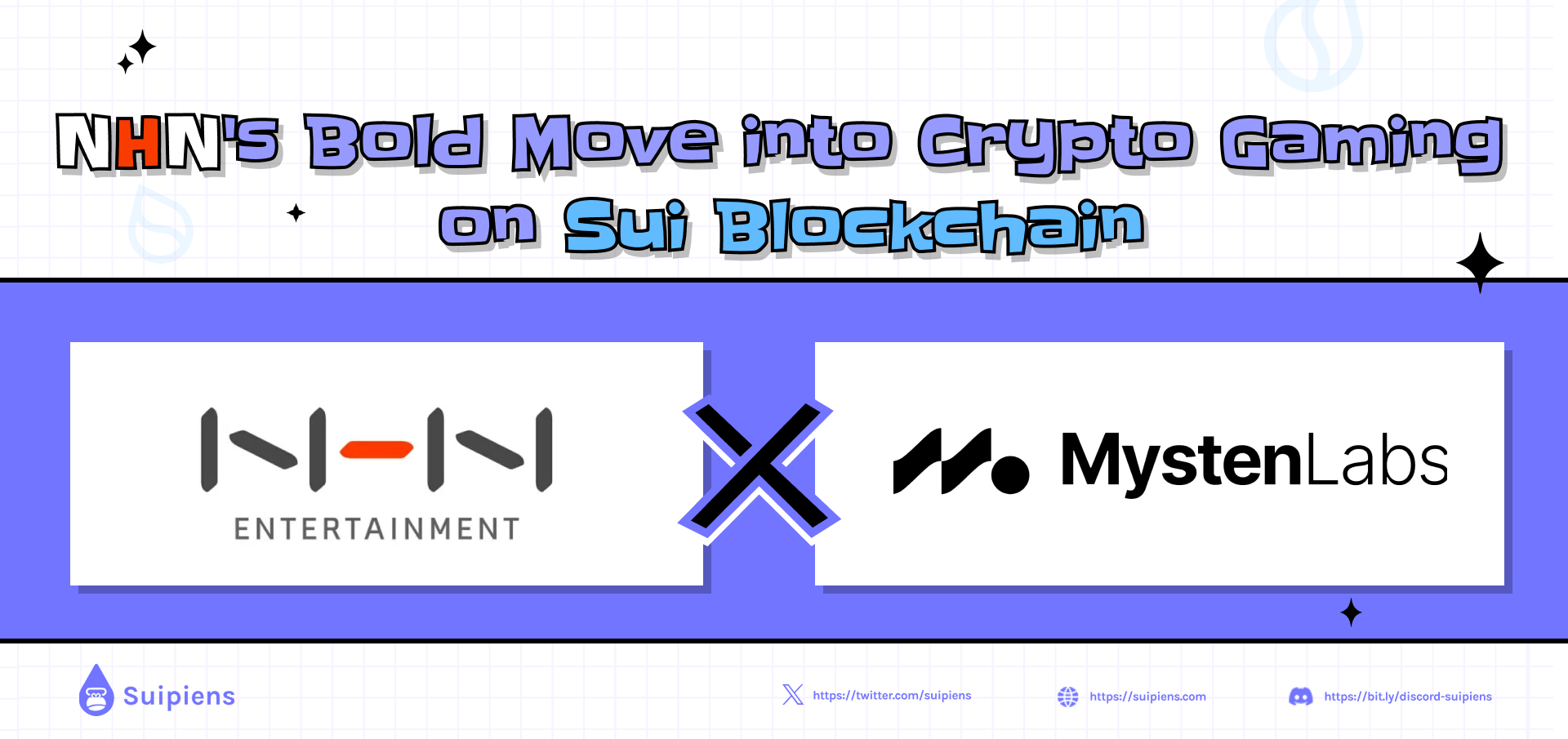 South Korean tech giant NHN dives into blockchain gaming, partnering with Mysten Labs on Sui blockchain to develop digital board games with NFTs.
In a sudden move, South Korean technology company NHN has set its sights on the world of crypto gaming. NHN's gaming division recently unveiled its ambitious plan to utilize the Sui blockchain for the development of innovative digital board games that incorporate Non-Fungible Tokens (NFTs). With a track record of success, NHN aims to leverage its expertise in the gaming industry to usher in a new era of gaming experiences.
NHN, is known for its popular social casino games such as Hangame Poker and mobile titles like Crusader's Quest and Guns Up! Mobile War Strategy, boasts an impressive user base of over 37 million players. The company's decision to venture into crypto gaming reflects a strategic shift towards embracing blockchain technology's potential.
While the specifics of how NHN intends to integrate NFTs and crypto tokens into its upcoming games are yet to be finalized, Jine Lee, NHN's Head of Business Development, hinted at some exciting possibilities. Lee revealed that the company is actively exploring mechanisms that would enable gamers to exchange in-game items as NFTs. Additionally, NHN is considering the introduction of crypto token rewards, adding an intriguing layer of incentives to their games.
So, what drives NHN's foray into blockchain gaming? According to Lee, it's all about embracing a "paradigm shift" in the gaming industry. Throughout its history, the gaming industry has evolved significantly, from traditional game sales to PC and console gaming, and later to the rise of mobile and social games. Now, NHN aims to pioneer the integration of blockchain technology into gaming, merging the value generated by game content with the dynamics of in-game currency and tokenomics.
NHN's choice of the Sui blockchain as the foundation for its NFT and crypto games is no coincidence. The main developer behind Sui, Mysten Labs, quickly grasped NHN's long-term vision for the crypto gaming landscape. Evan Cheng, CEO, and co-founder of Mysten Labs, emphasized the concept of "stickiness" for users, a challenge that has eluded many Web3 projects. He explained that attracting a massive user base is a top priority for Mysten Labs, aiming to make the benefits of Web3 accessible to billions.
NHN's entry into the blockchain gaming arena aligns with a growing trend among South Korean gaming companies. Notably, studios like Krafton, Com2us, Wemade, Nexon, Neowiz, NCSoft, and OneUniverse have already embarked on the journey of developing blockchain-powered games. This surge in South Korean interest indicates the region's potential to become a major player in the crypto gaming space.
In a report published earlier this year by DappRadar and Pacific Meta, it was predicted that Asia, as a whole, could eventually constitute 80% of the crypto gaming player base. This projection highlights the region's significant role in shaping the future of blockchain gaming. NHN's strategic move into this emerging industry further solidifies South Korea's position as a hub for innovative and forward-thinking gaming companies.
As NHN continues to explore the limitless possibilities of blockchain technology in gaming, the industry eagerly anticipates the arrival of their pioneering digital board games infused with NFTs and crypto tokens. With their impressive track record and commitment to pushing the boundaries of gaming, NHN is poised to make a lasting impact on the evolving world of crypto gaming. Stay tuned for more updates on this exciting journey into the future of gaming.
Read more: What Makes Sui Become The Gaming Heaven For Projects?
Be sure to check out Suipiens' website and social media channels to stay up-to-date on all things about Sui Blockchain!