ComingChat: SocialFi-Based Web3 Portal App
Don't miss this post if you're looking for information on ComingChat because we give you all the details you require about this SocialFi-Based Web3 Portal App.
1. Introduction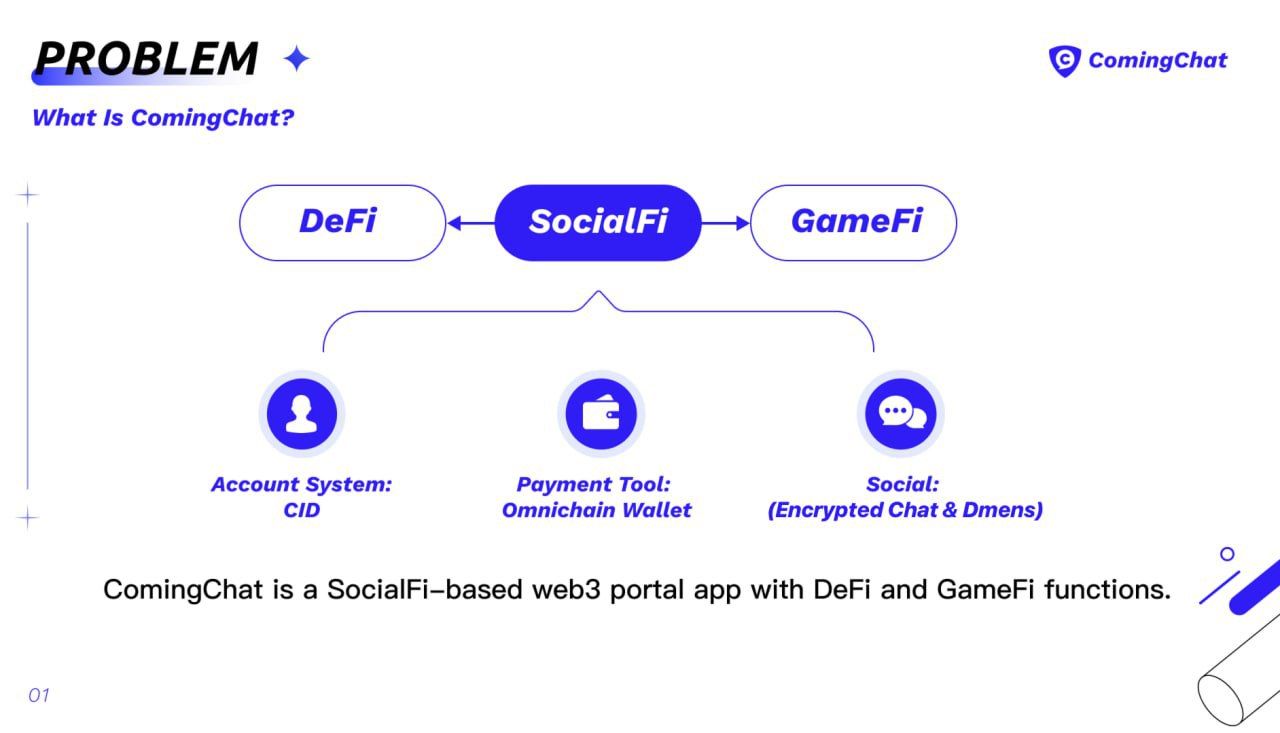 In ComingChat, SocialFi means the collection of the following three:
Decentralized Account System (CID)
Payment tool (Omnichain wallet)
Social system (Chat+Dmens)
⇒ The above solves the three problems of "people", "money", and "connection" respectively, and provides the basis for DeFi and GameFi.
2. SocialFi in ComingChat
2.1 Social
2.1.1 Encrypted Communication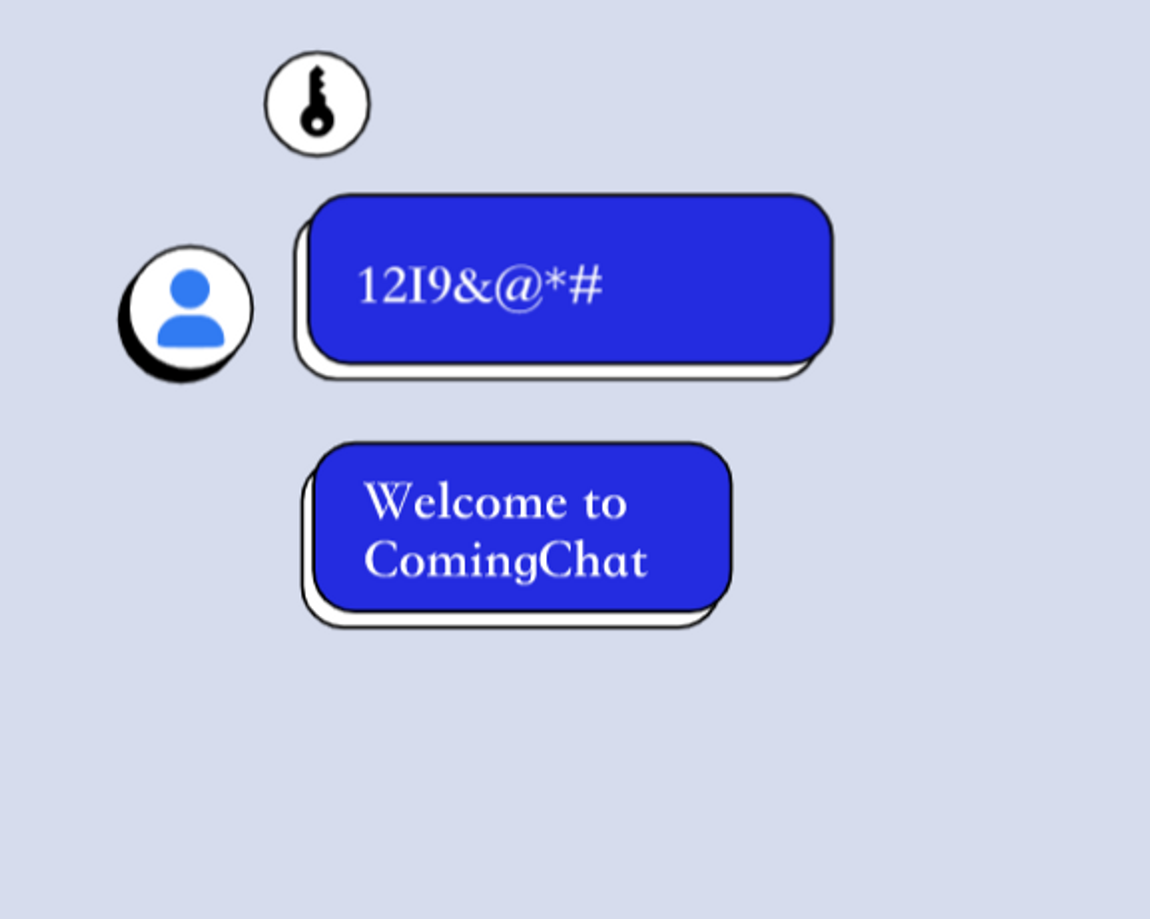 The chat module in ComingChat is divided into three modes:
Private chat (use the signal protocol)
Encrypted group chat (use the signal protocol)
Non-encrypted group chat
Signal protocol encrypts communication through KDF ratchet algorithm + public key signature, and is the world's most secure end-to-end communication encryption protocol.
⇒ ComingChat entirely removes the possibility of privacy leakage, gives users complete control over their personal privacy, and offers an extremely secure instant messaging environment for both individuals and enterprises.
2.1.2. Dmens
'Dmens' is a decentralized social meta-universe of web3(Sui's on-chain Twitter).
Any of your social actions, including posting, praising, and commenting, can get a certain degree of Time token. At the same time, Dmens uses Capy as the protagonist of the story, getting Dmens NFT with social attributes through the social center.
The characteristics of Dmens:
(1) Decentralized account system: Avatar/account system is a kind of NFT that can self-authenticate in the chain, which solves the problems of fake/robot accounts in web2.
(2) Operation on the chain: Both tweets and likes need to be operated on the chain by gas, which solves the problem of spam and popularity fraud in web2.
(3) Social To Earn: Dmens will launch a parallel economic model of web3 Social To Earn, which will return the profits to the co-builders of the Dmens community and solve the profit model of web2 centralized institutions.
(4) Decentralized data system: all data are stored and calculated in the chain, which solves the problem that the web2 centralized project can change and operate the user data at will.
Specifically, ComingChat social networking mainly includes Red Packets. For Red Packets, members of the community can build up ComingChat group conversations and send red packets to run marketing campaigns. Friends and relatives can send red packets to express their thanks or blessings.
2.2 Decentralized digital identity ComingChat ID (CID for short)
CID is a new type of verifiable identity for the web 3.0 world. It allows individuals or organizations to fully own, manage and control their digital identities and their data.
CID connects people, assets, and information in the web3 world in an easy-to-read, decentralized, compatible manner. It has 1 to 12 digits.
2.3. Wallet
ComingChat mainly includes the following two wallet categories:
2.3.1 Omnichain wallet
Simple and user-friendly omnichain self-hosted wallets, private keys, and mnemonics are kept on the user's own device, and the user has total control over their digital currency and NFT assets.
ComingChat Wallet mainly supports the following networks:
EVM class (Ethereum/BSC/Arbitrum/Optimism/KCC/Avalanche/Polygon)
BTC class (Bitcoin/Dogecoin)
Substrate class (Polkadot/Kusama/ChainX)
Cosmos ecology: (Terra/Cosmos)
Solana
Move public chains (Aptos/Sui)
2.3.2 Bitcoin, Dogecoin threshold signature wallet:
ComingChat threshold wallet provides the most secure and reliable fund management tool for asset custodians such as Bitcoin Trust.
Users can send money securely to the aggregate-address, which is made up of the addresses of each trust member. Any acts intended to transfer assets on the aggregate-address must pass via a threshold signature; a transfer is only effective when a predetermined proportion of the trust members sign.
3. DeFi in ComingChat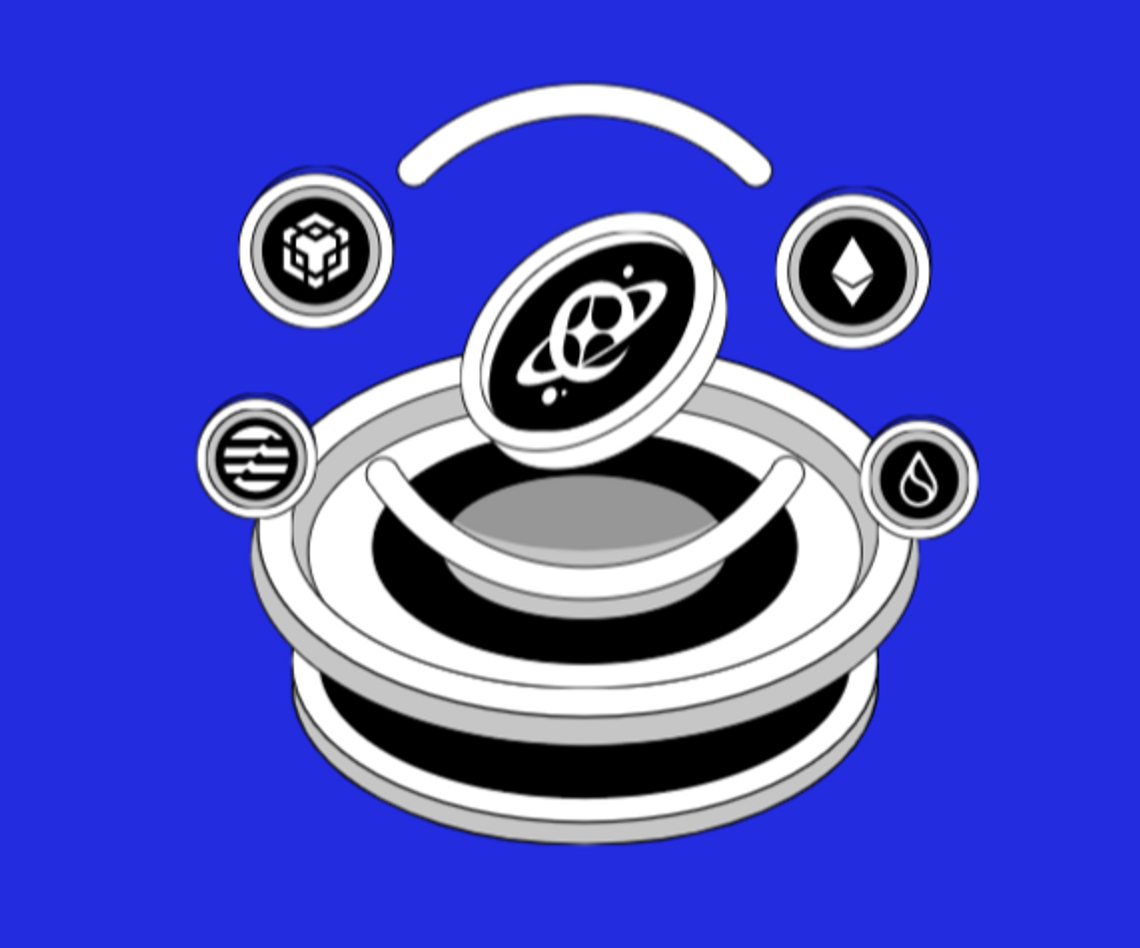 ComingChat is the mobile entrance of OmniBTC, an omnnichain financial platform. At present, ComingChat mainly includes the core functions of OmniBTC: OmniSwap and OmniLending (soon to be integrated).
In ComingChat "Omniswap" interface, users can exchange any assets on two different chains with one click without using the cross-chain bridge.
Up to now, the OmniSwap function has supported the one-key exchange of network tokens such as ETH, Aptos, BSC, Arbitrum, Optimality, and Polygon. With the version update, OmniSwap function will support more networks and eventually support the omnichain ecology.
OmniLending(DOLA Protocol)
OmniLending is an Omnichain lending product based on the DOLA Protocol ( a Decentralized Omnichain Liquidity Aggregation Protocol with the single coin pool of each public chain as the core, Wormhole, Layerzero, and other cross-chain messaging protocols as the bridge, and Sui public chain as the settlement center) focusing on breaking the liquidity barrier of a single chain, so that users can borrow, loan, repay and withdraw cash in any chain.
At the same time, the user identity on the chain is constructed to reduce the risk of asset transmission. a wormhole is used for message transmission and the Sui chain is used for message processing. At present, it supports four test chains, namely Mumbai, Polygon- ZKEVM, BSC-Test, and Sui, and seven kinds of tokens including common stablecoins.
4. GameFi in ComingChat
4.1 Move public chain Sui
Approximately 200 game projects are currently active on BSC. In comparison to Ethereum, BSC is more conducive to the creation of game projects, from infrastructure to ecological resources, and it has superior transaction efficiency and lower gas prices.
Although the GameFi sector has advanced, the BNB chain is still unable to function to the high standards of chain games for the public chain. Through parallel processing and a non-universal consensus method, the new public chain Sui created in the Move language significantly increases the transaction processing speed.
After testing, the unoptimized 8-core Macbook Pro can reach 120k TPS. It can be said that GameFi will experience never-before-seen wealth as a result of the development of the Move public chain Sui.
4.2 ComingChat GameFi
The account system (CID), payment tool (OmnichainWallet), and Chat+Dmens are all included in ComingChat SocialFi, just like Tencent QQ did in the Web2 period (social system). Users of ComingChat can now engage with other players inside the app and use GameFi services without additionally tying up a third-party wallet for purchase or a login account. Based on the above GameFi development background and combined with ComingChat's unique SocialFi advantages, ComingChat plan to do two things:
Blockchain Mini-Game Studio: Mini-games are brand-new game product formats that use mini-programs as their delivery method. They are click-to-play, require no download, and provide a mild gaming experience. In ComingChat Mini Game Studio, users may "Play to Earn" in a variety of blockchain mini-games at any time, anywhere.
GameFi NFT Marketplace on Sui: ComingChat will build an NFT trading platform for game vertical classification on Sui. Give Sui game participants a quick and easy way to trade NFT items, like game props.
5. Tokenomics
Mini Point: On-chain Currency of the MiniX chain
*Mini Point is your gateway to the ComingChat Metaverse, also a CID free gift for users as gas fee.  Mini Point is the usable currency on the ComingChat platform and the NFT Marketplace Comfuture for all games and activities.
6. Mini Point Utility
ComingChat team uses sophisticated algorithms to control the total amount of Mini Point and the numbers destroyed so that it maintains value and liquidity.
The total amount of Mini Point will be maintained at 1.25 times the total number of released CIDs, and its role will be used for:
The gas fee of decentralized trade market/ DApp.
Fiat-to-mini point trade is under legal regulation depending on the region.
Redeeming NFT.
Access to DApp in the future for in-game token spending.
7. Team
This is information about the team members:
8. Partners
ComingChat supports many existing mainstream Web3 Dapps, such as Uniswap, Opensea, and others, and categorizes them based on DeFi, DEX, and NFT. The Discover page currently supports the ecosystems Ethereum/BSC/Arbitrum/Optimism/Cosmos/Polkadot, Aptos/Sui Move, and others.
9. Roadmap
Q1 2022
NFT Marketplace Phase Launches
DEX goes live
BTC Threshold Wallet
AMM Test Model
Marketing Cooperation with Polkadot-based Project
Web3 DApp
New Website
Q2 2022
SocialFi
Customer Portal for technical support
New Mining Rules
Marketing Cooperation with Polkadot-based Project
6 CID VIP Group Arrangement
Q3 2022
5-digit CID usage
Social Game(Dmens/Red packet function/NFT Collect Group….)
Omnichian swap
BTC omnichain lending
Page content optimization and upgrade
Web3 browser experience upgrade
Q4 2022 & Q1 2023
In the next phase, ComingChat will connect the Lightning Network with wallets to enable instant Bitcoin and USDT micropayments (coined on the Bitcoin network through the Omni layer protocol). With the advancement of Lightning Network technology, it is expected that Bitcoin will be extensively embraced in real life and that ComingChat would replace Alipay and Visa as the daily payment option for billions of people worldwide.
10. Official Links
11. Summary
Let's review important information about the ComingChat project:
ComingChat is a digital identity platform that employs CID as its account system without requiring web2 login information such as phone number or email.
CID currently supports three chains: Mini Alliance Points Chain, EVM Chain on ChainX, and Aptos, while planning to support the Sui in the near future.
ComingChat also supports multi-chain wallets, such as BTC, ETH, ARB, OP, BSC, polygon, dogecoin, polkadot, ChainX, Aptos, Sui, etc.
Developing Signal privacy communication protocol, which allows your communications to be completely decentralized and private.
ComingChat integrated OmniBTC as a native product in the mobile app so users can swap between any chains in the app.
ComingChat is now utilizing a new function called Dmens, which is similar to "Sui's on-chain Twitter" or a WeChat-like function based on Sui. Due to Dmens still being in the test phase, users can participate in the experience and earn money from the airdrop.
Above is all information about the project, you can refer to and experience before making your investment decision.
Be sure to check out Suipiens website and social media channels to stay up-to-date on all things about Sui Blockchain!