Sui Blockchain Report #13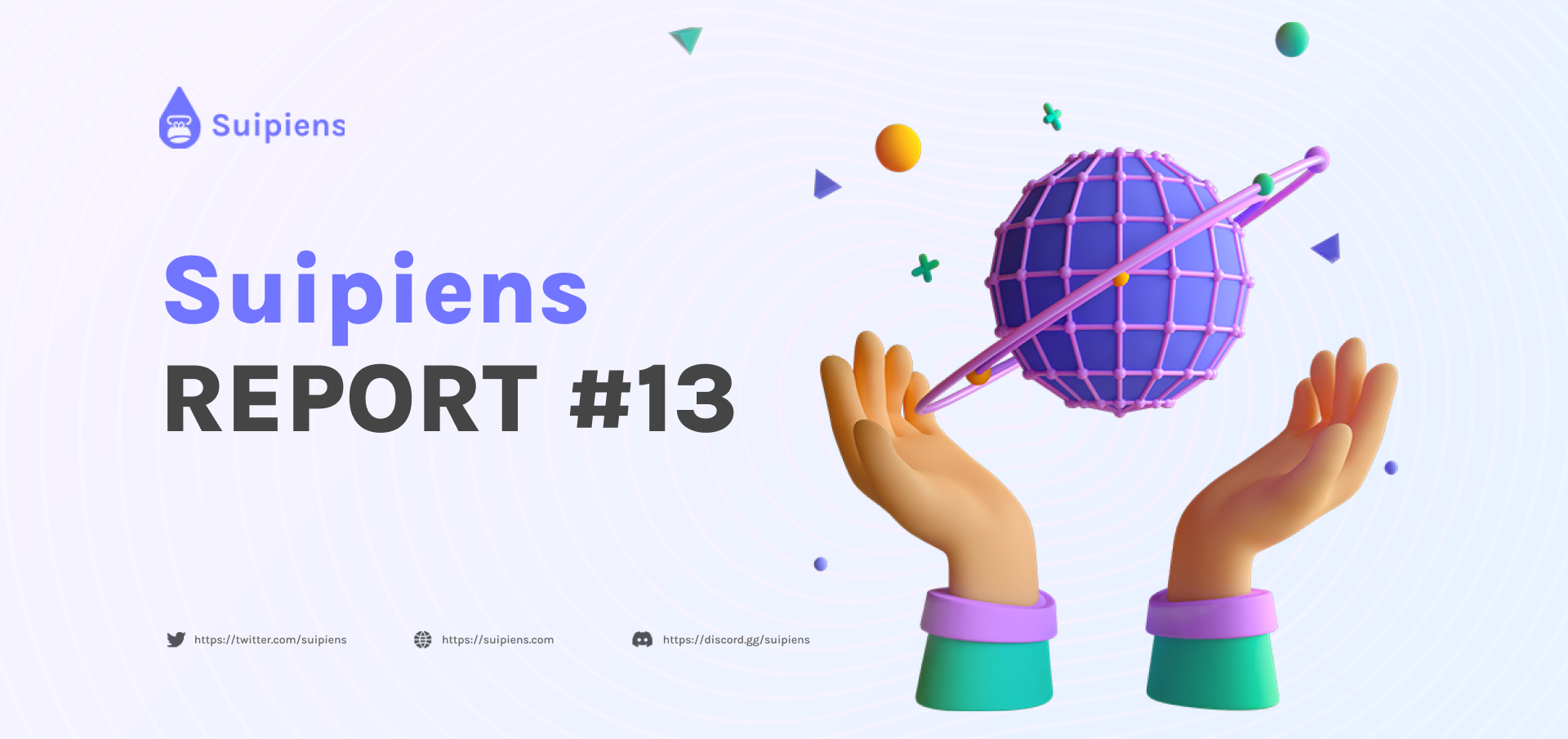 Welcome to the inaugural edition of the Sui Blockchain Weekly Report! This series will examine all major cryptocurrency and Sui news and updates.

Reflecting upon recent developments is imperative as we embark on the 13th chapter of our blockchain journey. At Sui Blockchain, we have curated a compilation of these transformative changes, ensuring that you remain well-informed about the dynamic nature of this evolving landscape. So, settle in, relax, and immerse yourself in our latest report, #13, as we bring you up to speed with the most recent news and updates about the Sui Ecosystem.
Protocol & dev tool updates
Media Highlights
Thread
Articles
Ecosystem Highlights
New projects
Check out some new projects coming to Sui:
Other ecosystem news:
Partnerships
Be sure to check out Suipiens' website and social media channels to stay up-to-date on all things about Sui Blockchain!
Official links about Sui: Sui Website |  Twitter | Discord